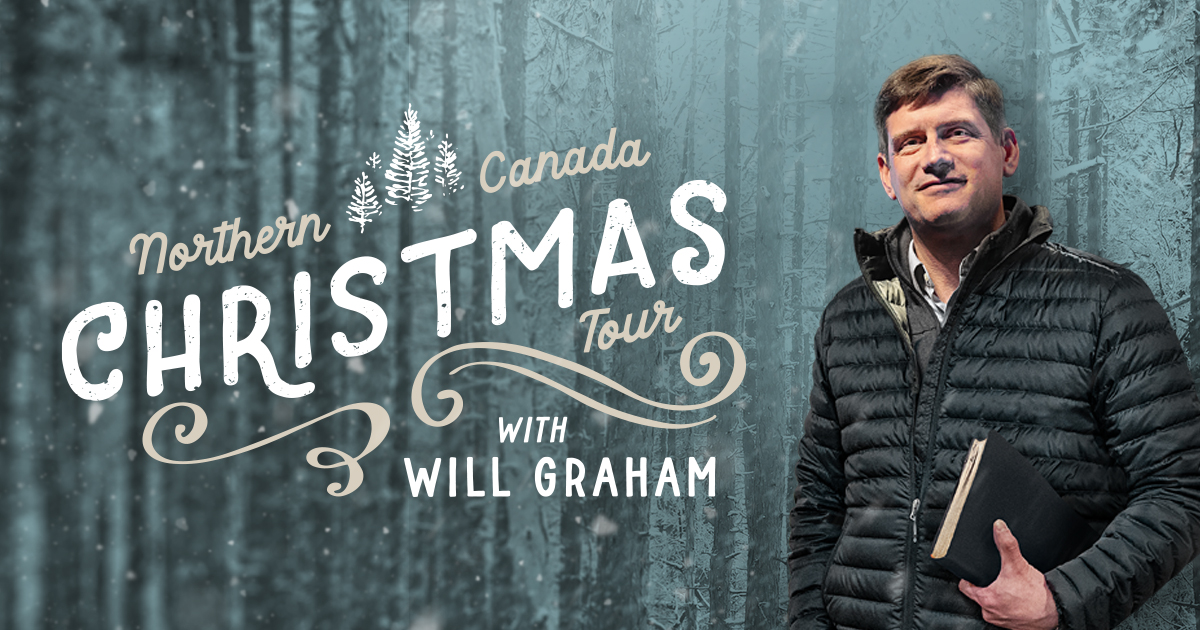 Will Graham is preparing to share the Good News of Jesus Christ in Canada's North. In this region, harsh climate and isolation can mean many challenges, especially for the small communities of believers. But there is also great opportunity and need to proclaim the hope of the Gospel there.
In the lead-up to Christmas, you can help open the door to share this life-transforming message in Fort Chipewyan, in northern Alberta, and Hay River and Fort Smith in the Northwest Territories.
Through community launch events this summer, local believers have already begun inviting people to the outreach events with Will Graham, scheduled for Nov. 30, Dec. 2, and Dec. 4. They need your prayers and support. Will you join them in reaching their communities with the Gospel, "the power of God to salvation" (Romans 1:16, NKJV)?
Northern Canada Christmas Tour
When you give to Festivals and Celebrations, such as Will Graham's northern Canada Christmas tour, you not only help to proclaim the Gospel, you also equip Christians to confidently share their faith. A donation of $40 helps ensure one person can come and hear the Good News and receive discipleship resources. Your gift of $400 helps reach 10 people with the Gospel.