The Billy Graham Evangelistic Association of Canada is hosting a prayer initiative for Canadian pastors.
Please join us for these free, online events. For each event, we'll be inviting a guest speaker to share on the topic of prayer. We will also break into small groups to pray for one another and the church in Canada.
Upcoming Forums and Guest Speakers
Date: November 22
Praying for Revival in Canada
Time: 1 p.m. ET
Speaker: David Hearn – Kamloops Alliance Church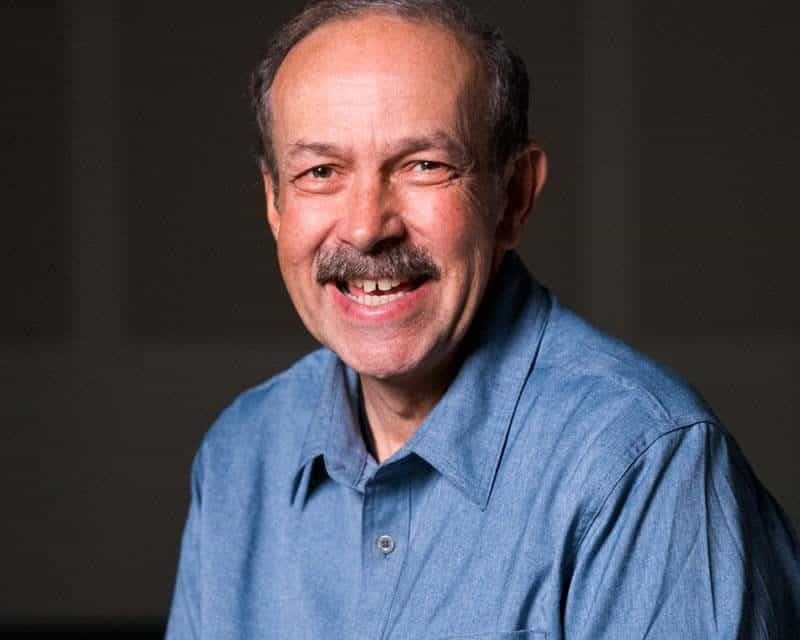 Rev. David Hearn is a revivalist at heart and lives by the enthusiastic cry, "Do it again. Lord, do it again!" After graduating from Canadian Bible College with a Bachelor of Theology degree in 1981, David married Agnes, and they began their first ministry posting at Ritson Road Alliance Church in Oshawa, Ontario, where David was the Youth Pastor. A few years later, he became the Senior Pastor of Bramalea Alliance Church in Brampton, Ontario, and served there for 14 years. Upon completing his Master of Divinity at Regent College, he began serving as the Senior Pastor of Lake Country Alliance Church in the Okanagan Valley. After three years as the Assistant District Superintendent of the Canadian Pacific District in charge of church vitality, he was elected as the President of the Christian and Missionary Alliance in Canada in 2012. During the nine-plus years he led the Alliance, he saw more people saved, healed, delivered from demonic bondage, and filled with the Holy Spirit than in all his previous years of ministry combined.
David has a Doctor of Ministry degree from the Alliance Theological Seminary and currently serves as the Senior Associate Pastor at Kamloops Alliance church.  David and Agnes are also part-time farmers with six cows and forty chickens. Their family has grown to include three married daughters and four grandkids. His fire for revival has never been stronger. His life and ministry are summarized in six words; Christ-centered, Spirit Empowered, Mission focused.
---
Date: February 21, 2024
Pastors Prayer Forum
Time: 1pm ET
Speaker: Zach Meerkreebs – Asbury University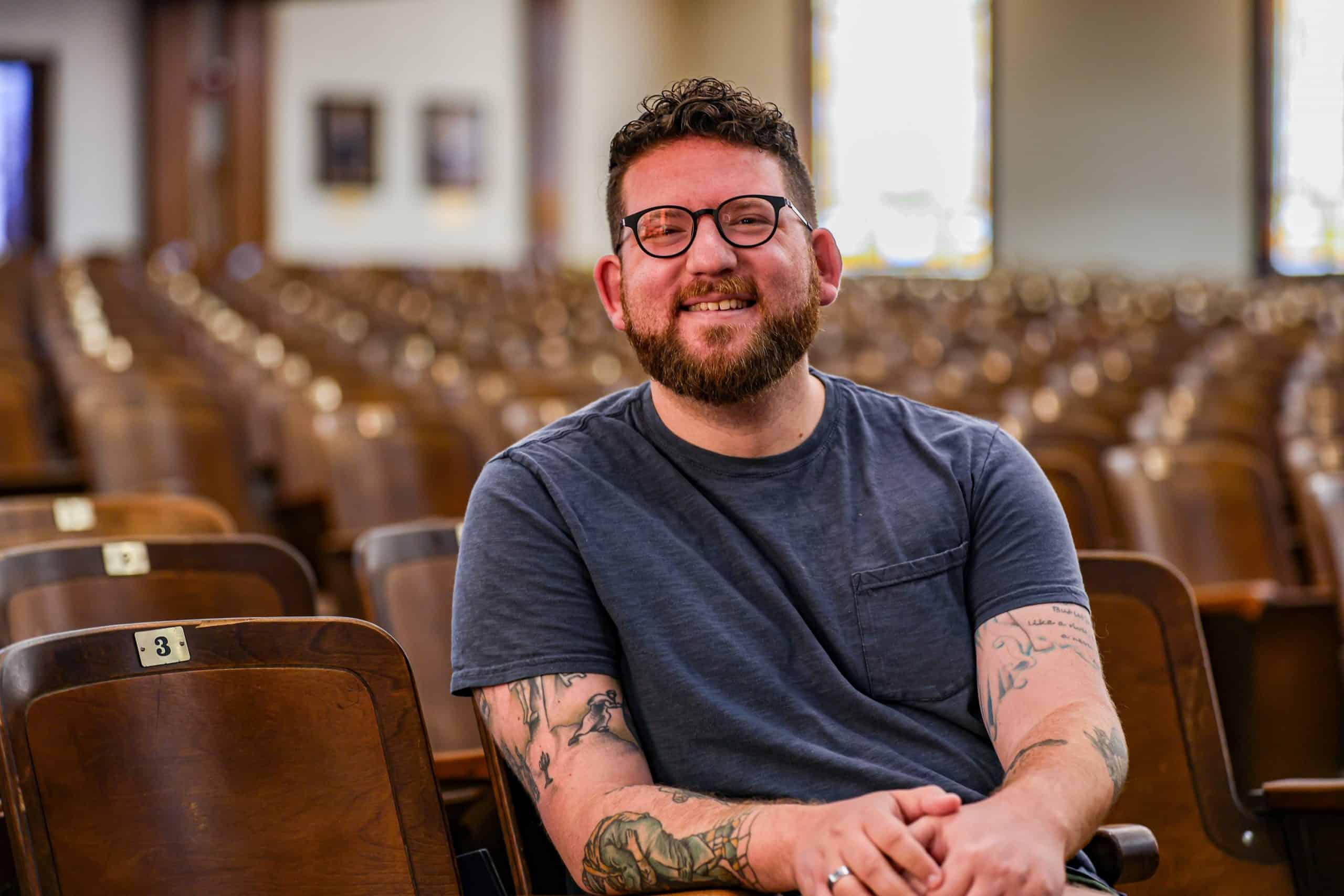 Zach Meerkreebs' goal is to be the most grateful guy you've ever met…primarily because of his salvation and Jesus' generosity to include him in His mission! Along with his thankfulness for partnering in God's mission, Zach is thankful for the opportunity to be married to Kristin and dad to Eden, Esther, and Mercy. Zach has been a college pastor, missionary, church planter, leadership coach, and leadership development and spiritual formation director for a denomination. In February 2023, his life changed. Zach had the gift of speaking at Asbury University chapel in February 2023 and ever since, following a sweet 16 days in Hughes auditorium, he has been traveling to campuses, churches, and countries to talk about being prepared, as individuals and communities, for an outpouring leading to renewal.
---
Inspiring a Passion for Prayer
Billy Graham once said that the most important steps in preparing for evangelism are: prayer, prayer, prayer.
We believe prayer for spiritual transformation is critical at this point in Canada's history—perhaps more than ever.
Still, it seems that most pastors we speak with agree: while unsettling world events have increased interest in prayer, there is still a missing sense of urgency for prayer among most congregants.
But the Bible teaches that "the peace of God, which surpasses all understanding" can be ours when we pray—and that "the prayer of a righteous person has great power as it is working" (Philippians 4:7 and James 5:16, ESV).
Our team looks forward to seeing you online! Please email [email protected] if you have any questions.
Let's ensure that prayer is a priority in our churches!
---
Past Events
August 23, 2023 – Mobilizing The Church For City Wide Prayer
May 24, 2023 – Mobilizing The Praying Church For Youth Revival
February 22, 2023 – Creating a Culture of Prayer in Your Church
November 23, 2022 – Persistence and Boldness Before God in Prayer
August 24, 2022 – The Sacrifice & Commitment Required for Revival
May 25, 2022 – Making Prayer the Centre of Your Life & Ministry
April 27, 2022 – The Need & Work of Prayer
March 30, 2022 – The Role of the Supernatural Power of God in Revival
---
Date: August 23, 2023
Mobilizing The Church For City Wide Prayer
Barry Slauenwhite MCL. DD. – Christian Churches Network of London Executive Director
Rev. Dr. Barry Slauenwhite has served in full-time ministry as lead pastor and President/CEO of Compassion Canada. He is the past chair of the Canadian Council of Christian Charities (CCCC) and the VIVA Network (Oxford, UK). In 2019 he completed his work with Compassion and moved into the leadership role of the Christian Churches Network of London (CCNL) where he gives leadership to the network of over 250 churches and 100 parachurch ministries.
Barry understands the inner workings of the church and parachurch and is committed to the vision of "building relationships, leadership and bridges" within the London community. Barry and his wife Sharon have two daughters and two granddaughters and have made London their home for the past 39 years.
---
Date: May 24, 2023
Mobilizing The Praying Church For Youth Revival
Marva Tyndale – Real Identity Discovery Ministries (RIDM)
Marva is an intercessor and spiritual advocate for the next generation. In addition to her numerous books on this subject, her latest book, "Ready. Set. Not Yet! Secrets for Teens about Sex" courageously presents the Creation perspective on human sexuality. For over 12 years, she mobilized parents and others in monthly gatherings at two churches in the Greater Toronto Area (GTA) to pray for the next generation, especially for the return of prodigals.
She has been a prayer leader at 2 Global Day of Prayer events specifically for the next generation and developed the Prayer Partner Coaching Program for the Crossroads/100 Huntley Street Prayer Line. Marva is an ordained minister with Ministers Network Canada. In addition to her passion for the spiritual well-being of the next generation, Marva puts a high value on being God's beloved daughter, a wife, mother, and grandmother.
---
Date: February 22, 2023
Creating a Culture of Prayer in Your Church
Chris Ivany, Ed Fontaine, Jachin Mullen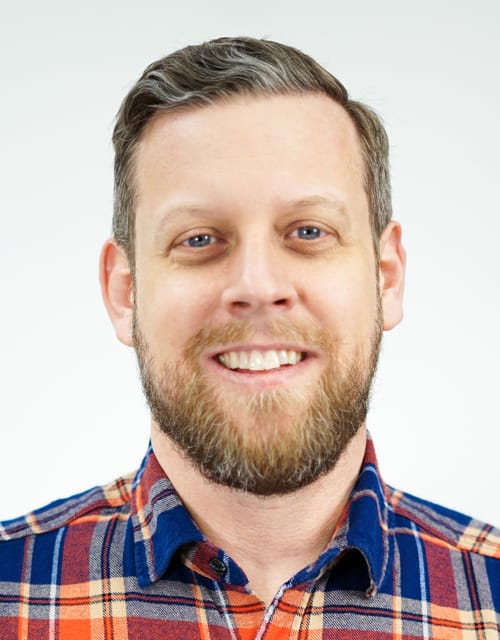 Chris Ivany
Chris has been the lead pastor at Rock Church in Halifax since 2018. Born in Newfoundland, he spent most of his growing-up years in Nova Scotia and has a passion to see his province come to Christ. Chris and his wife, Jennifer, have five children.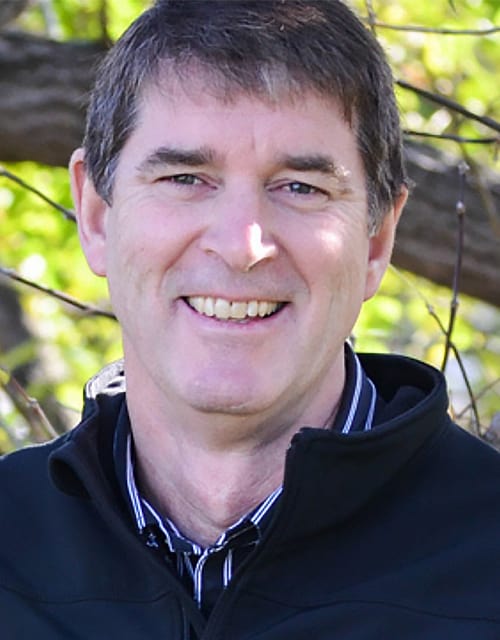 Ed Fontaine
Dr. Ed Fontaine is the lead pastor at Springvale Church in Stouffville, ON and the board chairperson for the Fellowship of Evangelical Baptist Churches Central Region. Ed gets excited about seeing growth and development in his staff. He and his wife, Crystal, have raised three young men and have two daughters-in-law. They spend as much time as possible with their four out-of-province grandchildren.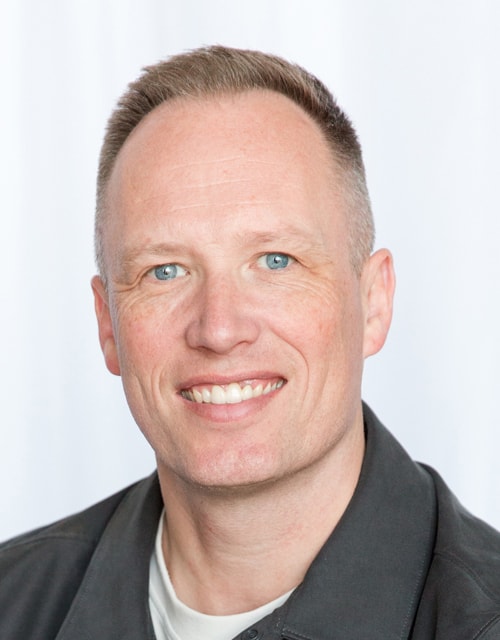 Jachin Mullen
Jachin Mullen is the lead pastor of Home Church, a multi-site church with more than 100 locations internationally. He has a passion for preaching the Gospel and seeing people decide to follow Jesus. Jachin is musically gifted, having written and recorded songs with Integrity Music, Maranatha Music, and produced several of his own projects. He and his wife, Becca, are raising their four children in Red Deer, AB.
---
Date: November 23, 2022
Persistence and Boldness Before God in Prayer
Dan Lamos – Kings Church
Dan has served the Church in Atlantic Canada in prayer and pastoral ministry for the past three decades. Most of those years have been invested in the ministry of Kings Church in Quispamsis, New Brunswick. The Holy Spirit moved on Dan's heart in his early years of youth ministry concerning a revival move of God arising in Canada.
Currently, Dan is responsible for Prayer and Crisis Care Ministry at Kings Church but also has been part of leadership teams for several regional and national prayer gatherings and initiatives over the years. Prayer has consistently been the furnace for Dan's ministry in Atlantic Canada through Kings Church. He is excited to share their prayer story and how partnering with heaven through prayer is transforming them and their region.
---
Date: August 24, 2022
The Sacrifice & Commitment Required for Revival
Dr. Isaac Gimba – The Assembly of Pastors and Leaders of Canada
Dr. Isaac Gimba is a member of the Executive Leadership Board for Love Ottawa under One Way Ministries and the president of the Assembly of Pastors and Leaders of Canada. He is a business man, former pastor in the U.K. and the founder/director of Meeting Point Ministries. Isaac has a passion for unity in the body of Christ and works tirelessly to bring people from different backgrounds and cultures together for the Kingdom of Christ. He conducts regular prayer meetings with local and global pastors to strengthen and encourage them in their faith, commitment, and ministry.
---
Date: May 25, 2022
Making Prayer the Centre of Your Life & Ministry
Jacob George – Centre Street Church
Jacob worked in the IT field for 27 years in Kuwait and Dubai before leading the IT Department at Centre Street Church in Calgary, AB over 16 years ago. Now, as Centre Street's Community Pastor and Prayer Ministry Coordinator, his passion and heart is to see prayer elevated in the church, with people on their knees seeking God's face in prayer. Jacob believes that when we seek God's face, He reveals His hand. Jacob's vision is that Centre Street Church would be a praying church—a House of Prayer for all nations.
---
Date: April 27, 2022
The Need & Work of Prayer
Chris Puhach – Church Renewal
Chris was radically saved in 1996, and entered full-time ministry in 2000. He served as a pastor for 18 years at Southland Church in Steinbach, Manitoba, a church that saw considerable growth attributed in large part to its commitment to prayer. For the past two years, he has been blessed with the privilege of ministering as the North American Director for Church Renewal, a "discipleship movement to renew and equip the church for Christ's mission." Chris' main hobby is evangelistic ministry in Winnipeg, and in 2020 God whispered to him a new lifetime goal to explore the depths of prayer and the riches of Christ. Chris has been married to his wife Carolynn for 23 years, and they have two children who passionately love Jesus—Ashley and Joshua.
---
Date: March 30, 2022
The Role of the Supernatural Power of God in Revival
David Carson – Intercessors for Canada and Village Church
David has been a pastor and church planter for 42 years in both the UK and Canada. God called David to be an intercessor 25 years ago and subsequently, he has led the 'More than Gold' prayer team for the 2010 Vancouver Winter Olympics, as well as other prayer initiatives. David is currently the Director of Intercessors for Canada and has spoken globally on the topic of prayer. Both David and his wife Beth are active members of Village Church in South Surrey, B.C., where he is the Prayer Coordinator. There, his team seeks to establish a 'Culture of Prayer' in every aspect of church life.