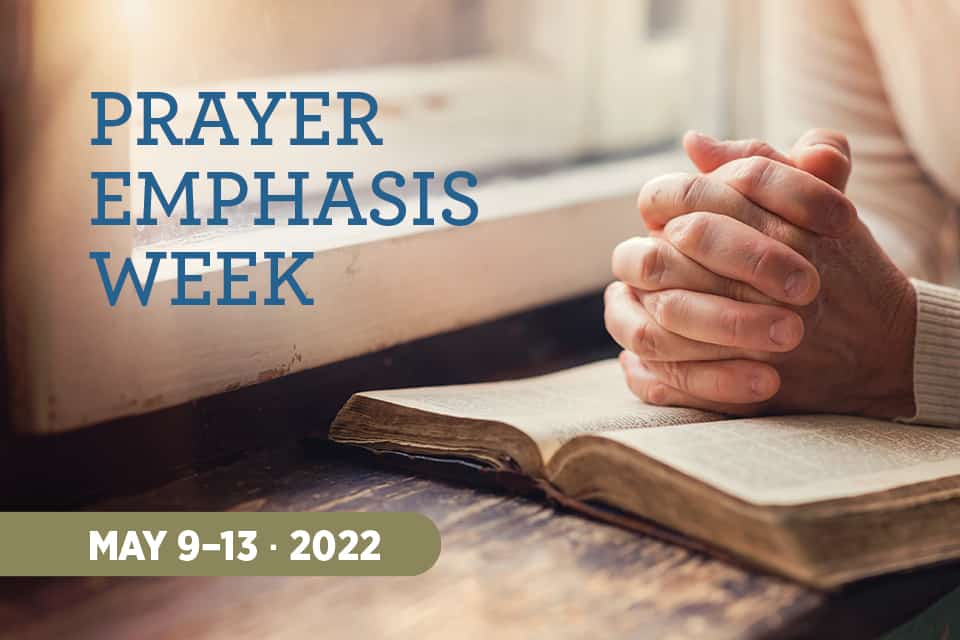 Pray humbly, pray believing, and pray with thanksgiving.
We thank God for your heart to see people discover the hope found only in Jesus Christ—and we want to give you a resource to use as we pray for our nation.
Below, you'll find daily prayer themes to guide you as you join together with believers in praying for God to heal our land and for the Gospel message to go out across Canada.
You can refer to these requests throughout Prayer Emphasis Week — and long after the week is over. We hope it will be an encouragement as you pray for the Good News of Jesus Christ to be known across Canada.
Learn about our National Prayer Initiative
Monday
Pray for your unsaved loved ones, friends, and work colleagues. Tuesday Pray for the work God is doing through the Billy Graham Evangelistic Association and believers like you. Wednesday Pray for church leaders to be strengthened and encouraged. Thursday Pray for churches to stand united with each other and in their commitment to share the Gospel. Friday Pray for our nation, its leaders, and policies—that they would honor God and that hearts would be turned back to the principles on which Canada was founded. "Continue steadfastly in prayer, being watchful in it with thanksgiving."
–Colossians 4:2 (ESV)