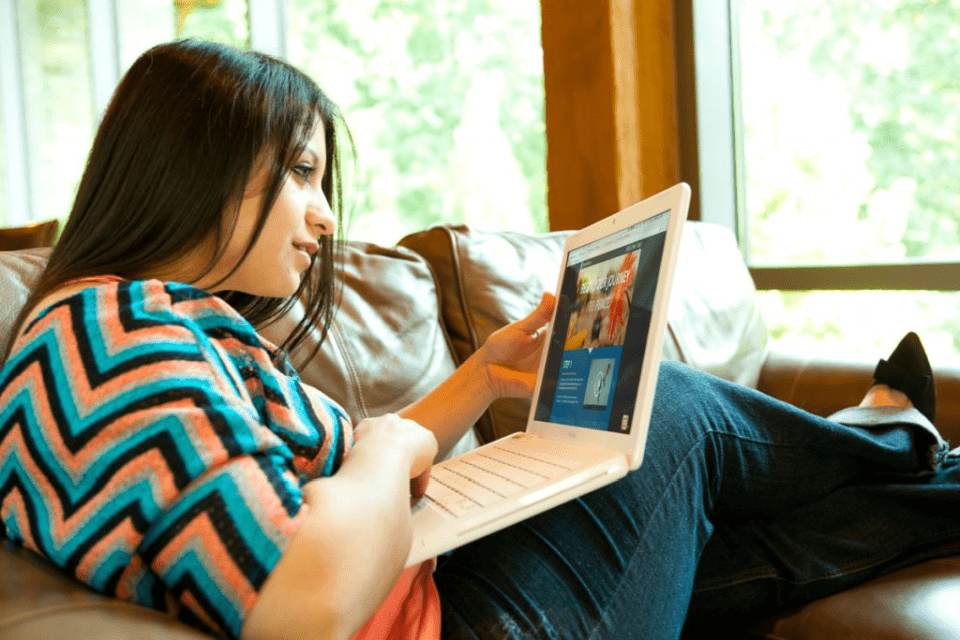 Are you at peace with God?
Many people aren't, which is one reason the Billy Graham Evangelistic Association (BGEA) launched an online evangelism ministry over five years ago. Through its evangelistic website, PeaceWithGod.net, millions have learned how to have a real, lasting relationship with God through His Son, Jesus Christ.
But online evangelism isn't just about a website; it's about giving people everywhere a chance to access, understand and apply the Gospel to their lives. Here are seven examples of that happening through BGEA's internet evangelism ministry, Search for Jesus.
Moroccan Woman Accepts Christ, Even Though It's Illegal
Salma*, a young Muslim woman in Morocco, Googled how to ask a Christian a question. That's how she found the Search for Jesus site, PeaceWithGod.net, which explains the Gospel in four simple steps. There, she connected with a trained Search for Jesus volunteer through online chat. "I … want to convert to Jesus but here it is illegal," Salma said, adding that being baptized could land her in jail. The online volunteer explained that it isn't baptism that saves her but repentance and faith in Jesus. Salma joyfully prayed to receive Jesus Christ as Savior and said, "My old life is dead. … I have been born again!" The coach encouraged her to read the Bible online as she grows in her faith.
The Law vs. Christ
Deborah* knows a lot about the Old Testament. As a Jewish woman and a former student at a Hebrew school, she tried hard to follow the Old Testament's laws, but it never worked. She kept messing up and got tired of trying, so in college she gave up on the law and on God. Years later—with a husband and family who don't believe in God—she explained how she "accidentally overheard some people chatting about how the laws were meant to show us we cannot be perfect." Her curiosity led her to read the Bible, and then to PeaceWithGod.net to find answers about God. It was there that she started chatting with Janet, a trained Search for Jesus volunteer who showed her that Jesus came to fulfill the law and that He loves her. Janet also shared some online resources about salvation and the truth of the Bible. After about 45 minutes, Deborah wrote to Janet, "I wanted to argue with you but I'm losing my energy. … I was hoping you would say something annoying so I could get over this." Although it was a challenging conversation, Janet said she was encouraged that the woman was actively seeking out God.
Always Forgiven, Never Forsaken
Raquel* was depressed and lonely with nowhere to turn. She had accepted Jesus, but couldn't shake feelings of guilt, loneliness and sadness from her past. She turned to the internet for answers and found PeaceWithGod.net, where she was connected with a trained Search for Jesus chat coach. As she shared her struggles, the coach reminded Raquel that through Jesus, God would always forgive her. But Raquel was also lonely, with "this pain in my heart, like I feel like I'm alone … friends don't really care about me." The coach encouraged Raquel to take her hurts to God, saying, "Being a Christian is more than just being forgiven; it also means that you don't do life alone. Jesus is with you." Raquel thanked the coach for the encouragement. "This helped me a lot," she said at the end of their conversation.
Giving Up Sin to Know Jesus
Eighteen-year-old Devin* was eager to accept Jesus as his Lord and Savior. As a gay teen, he was confused about what it would mean for him to be both a Christian and homosexual, so he turned to PeaceWithGod.net. There, he connected with Bob, a trained Search for Jesus chat coach. "I'm gay, is it a sin?" he asked the coach. "I'm not a Christian but I want to change that with your help." Devin's chat coach walked him through the Gospel and what it means to turn from sin. That's when Devin decided to fully place his faith in Jesus Christ. The chat coach also explained that God takes sin, including homosexuality, very seriously. Devin understood and said he was willing to give up everything, including his boyfriend, to live a more Christlike life as he grows in his faith. He told his chat coach, "God bless you, I love you and Jesus. I will serve him always. … Thank you for showing me the right way into the right path."
Risking It All for Jesus in Indonesia
Being a Christian is a punishable offense in many countries. Irene* knows about that firsthand, having experienced the threats that come with trusting in Jesus in Indonesia. Irene is a former Muslim whose husband and father threatened to kick her out of their Muslim village, away from her family and young son. Irene said she could even be killed for her Christian faith. In the midst of it all, she connected via email with trained Search for Jesus volunteer Kimberly, who was once a missionary in Southeast Asia. Kimberly encouraged Irene to continue loving Jesus and living boldly for Him. Irene took that to heart, and has since talked with her sister and her son about Jesus. She also witnessed to her father and husband about Jesus' goodness and holiness.
Letting Go of the Past Through God's Forgiveness
Marissa* knew Jesus, loved God's Word and felt God had gifted her as a Bible teacher. Even so, she said, "My past is always haunting me." Marissa suffered from guilt and shame after having an abortion in high school and took her questions to PeaceWithGod.net. "It still eats me up now. What should I do?" she asked through live chat. A trained Search for Jesus chat coach shared powerful verses about God's grace and forgiveness and the joy Christ offers her. The coach also encouraged Marissa in her faith and the ministry God was calling her to. "Don't let Satan rob you of the joy of serving God. You have a lot to offer others," the coach said. By the end of the chat, Marissa told the coach, "I have regained my self-esteem in the past few days and made up my mind to let go of the past and reach for the things that are ahead."
Questioning Salvation, Overwhelmed with Peace
Shelby* was desperate for peace. As a Christian, she didn't know why she kept struggling with homosexuality and was questioning her salvation. Then she found PeaceWithGod.net where she submitted a question about her struggles. Shelby was connected with a trained email coach who sent her Bible verses that spoke of God's love and forgiveness. The truth of Jesus' love touched Shelby's heart deeply. She told her coach, "That is the most encouragement I have received in years. Your response has given me hope and probably prevented me from ending my life. I really sense there is hope and I can keep going to the throne of God seeking His forgiveness, restoration and strength."
*Names changed to protect privacy
Would you like to share the hope of Jesus around the world? Consider volunteering with Search for Jesus.
Give To Internet Evangelism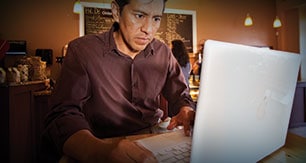 Help hurting people find Jesus online by supporting our internet ministries such as PeaceWithGod.net. Your gift helps us recruit and train e-coaches, buy advertising that promotes this website online, and follow up with Canadians who make online faith commitments.