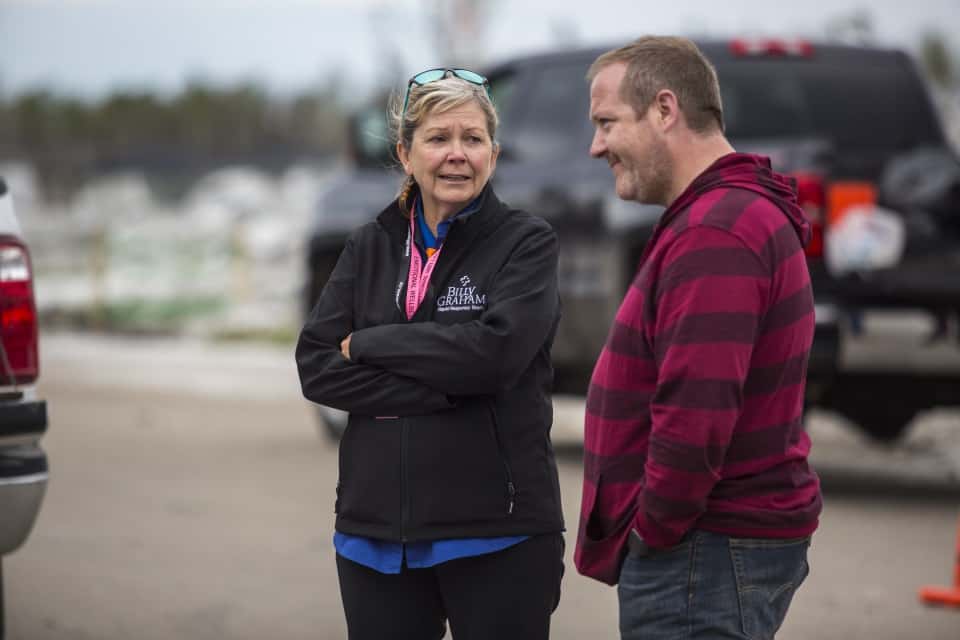 Martyn stood before the burned-out shell of his home in the fire-ravaged city of Fort McMurray, watching as specially outfitted Samaritan's Purse volunteers combed through ash in search of keepsakes and family heirlooms.
The 39-year-old Scottish-born husband and father of three never lost his composure through this emotionally painful process of recovery. He told a Billy Graham Rapid Response Team chaplain at the scene that he had to be strong for his family.
Martyn, who describes himself as 'agnostic,' spent more than 30 minutes talking to the chaplain, and even allowed her to pray for him.
"It was comforting," said Martyn. "I had a religious background and Wanda [Burchert, the chaplain] brought that back to me. A lot of what she said, I understood."
Crisis-trained Rapid Response Team chaplains from the Billy Graham Evangelistic Association of Canada have been working alongside Samaritan's Purse volunteers. While the volunteers sifted through the ashes of burned homes, chaplains provided a listening ear, a shoulder to cry on and, if permitted, prayers for the homeowners.
Speaking about her conversation with Martyn, Wanda said "I believe this was a seed-planting experience. Martyn needed to ponder things on his own. We serve a living God and He's able to meet Martyn where he is."
When they finished sifting the ashes, Samaritan's Purse volunteers gave him a Bible they had all autographed. A grateful Martyn said he would use it to illustrate positive values to his children.
Martyn's perceptions of God and His Son, Jesus Christ, hadn't changed as a result of his conversation with Wanda, Still, Martyn said anyone who is approached by a Rapid Response Team chaplain should welcome the chance to talk.
"It doesn't harm anything," he noted, adding what he likes about Christianity is "it's not pushed on you."
Wanda is praying that God will continue to move in Martyn's life.
"I'm confident God will reveal His great love for him," she said.
Since Rapid Response Team chaplains deployed to Fort McMurray on May 21, God has used them to bring Christ's love and compassion to more than 600 residents. Thirteen of them decided to commit their lives to Jesus Christ.
Please join the Billy Graham Evangelistic Association with your prayers and donations so that together, we can bring Fort McMurray residents the hope of "the Lord Jesus Christ, who will transform our lowly body that it may be conformed to His glorious body" (Philippians 3:20-21).
Give To Rapid Response Team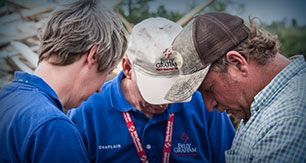 Your gift will provide for the training and deployment of our Rapid Response Team chaplains, who are deployed when natural or man made disasters strike in Canada and abroad. RRT chaplains serve and support hurting people affected by crisis, and share the message of hope found in Jesus.