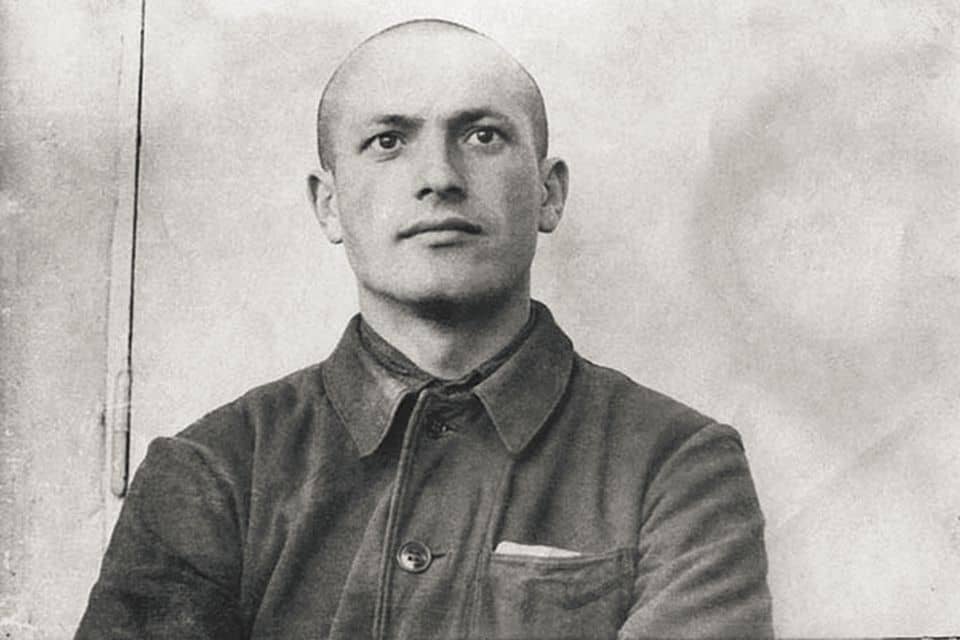 Joseph Bondarenko was born and raised in the Soviet Union, under the heel of atheism—a religion of violence and cruelty. Joseph was one of those who resisted the godless regime. Like his grandfather, father and others who were persecuted for Christ, Joseph demonstrated uncompromising faith, patience and courage, devoting his life to preaching the Gospel. And after years of suffering, he rejoices to see the freedom God has brought in the post-Soviet era. —The editors
I was born and raised in Ukraine, the child of a pastor. The first time I encountered open hostility was at school, because of my Christian upbringing. I was insulted, my grades were lowered and I was kicked out of class. Because of Christ, teachers used to ridicule me in front of the whole school assembly in order to disgrace me. School officials even threatened to take me away from my parents.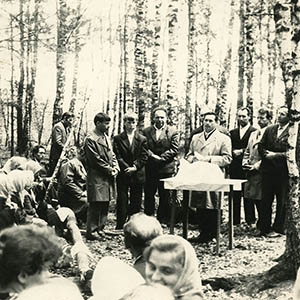 Joseph Bondarenko and other members of an underground church celebrate the Lord's Supper in a forest.
But despite repeated efforts to force me to become part of Communist children's and youth organizations, I never joined, and no one in my family was ever a member of the Communist Party.
In the 1950s, repression intensified against believers. Many evangelical Christians were arrested and exiled to Siberia. Those who remained at large worshiped secretly in homes and apartments. They would cover their windows with dark blankets and pillows so no one could see or hear the prayers and singing. During that difficult time, my family held meetings in our house for believers who were preparing for baptism. They were baptized at night, for fear of being spied upon.
All my childhood I dreamed of becoming a sea captain, and after graduation I went to the Institute of Marine Engineers in Odessa. At that time I was active among the youth in the Baptist Church in Peresyp, and later I became an evangelist.
My beliefs and increasing influence on young people came to light in the Institute. I was threatened by the Young Communist League and even the KGB, but they couldn't convince me to stop. Then I was called to the office of the rector of the Institute, who gave me an ultimatum: "God or diploma—choose!"
Subscribe to Decision
Get your own subscription, or renewal, or bless someone by giving Decision Magazine as a gift.
SUBSCRIBE NOW
God gave me strength and courage, and I made my choice. I said: "Serving God and my neighbor is the meaning and purpose of my life. I cannot deny Him who gave His life for me. I cannot deny God for the sake of the diploma."
So in 1959, after six years of study, I was expelled from the institute for my work among young people and for promoting faith in God. But that did not break my spirit, nor did it undermine my faith.
In the 1960s the Soviet government tried to destroy the church from within and without. Recruited men were planted in the leadership of the church. Authorities banned children and young people from attending church services, and they did not allow churches to baptize people between 18 and 30 years old.
Many ministers were paralyzed by fear, and they hesitated to go out and serve in the open because such actions were severely punished. The church was required to cooperate with KGB agents and submit to their regulations. Ministers who had the courage not to compromise their consciences and who refused to cooperate with the state received multi-year prison sentences.
Day and night the KGB watched me, and I was listed among their most wanted criminals. Preaching the Gospel and working as I did with children and young people was viewed as a crime. For serving the Lord, I had to endure three unjust prison sentences and serve nine years in Soviet prisons.
At 26 I was in prison, but I continued to testify about God to the other prisoners, and people turned to Him. For every new believer, I was punished. Since I did not agree to sign false accusations and I refused to cooperate, I was beaten, spent long periods of time in dark dungeons of solitary confinement, was transferred from prison to prison and camp to camp, and my meager rations of bread and water were cut in half. But the Lord's faithfulness was great, and His protection was evident—especially in those years.
After serving my first prison sentence, I plunged into the important work of the underground church. God allowed me to work with sacrificial, resolute and courageous brothers who were at the forefront of spiritual warfare. And in spite of repression, the church grew and the number of believers increased.
In those days, believers experienced an acute need for Christian literature. Christian printers did not exist, and Christian literature and Bibles were confiscated and destroyed. So we mastered a primitive printing method and then perfected it. In the underground, we began to publish magazines, Bibles and New Testaments. To the godless regime, these activities were subversive, so the work was carried out in secret.
As violent repression of believers increased, in 1965 the underground church leadership decided to send a delegation to Moscow and to the Kremlin, to petition for the release of Christian prisoners. After many days of fasting and prayer, the delegation was finally granted audience with the chairman of the presidium of the Supreme Soviet, Anastas Mikoyan. After that meeting, a new wave of repression began. A second delegation of 500 believers sent to Moscow was broken up, and many were arrested. A few days later, I was arrested as well.
When again I received a three-year sentence, a KGB colonel told me I would not leave prison alive. "You will rot to death," he said.
I shared cells with notorious criminals who made repeated attempts on my life, but God always protected me. I knew many Scripture passages by heart and believed His promises. In times of suffering, in moments of loneliness, of complete isolation and exclusion, those Scriptures helped me to remain faithful to God. Despite the KGB threats and attempts to destroy me and my faith, by God's grace I was released from prison in the summer of 1969.
In 1979, after organizing and holding a youth meeting in Krasnodar, I was arrested again and sentenced to three more years of prison and hard labor. Throughout the years of my imprisonment, I saw the hand of our precious Savior. He sustained my spirit, faith and hope, and He gave me the strength to win in the fight for the truth.
God also kept my wife and children in the midst of those trying times. I thank God that I was able to cooperate with Christians of various denominations, because I became a partaker of "all those who fear the Lord" (Psalm 118:63). I thank God for the Christians who stood in the gap (Ezekiel 22:30) for the truth of the Gospel.
What joy and spiritual strength we had then from God! All of us were ready to lay our lives down for the Lord and for one another. We considered others higher than ourselves, as we wanted to serve our neighbor—at least somehow.
God surprised everyone by breaking up the mighty Soviet Union. By the suffering and prayers of many believers, the 70-year period of severe persecution ended, and the long-awaited freedom came. The godless system collapsed suddenly, and the enemy's cunning plan to destroy the church was demolished.
Thousands of believers died without getting to see the fulfillment of their dream of freedom in the preaching of the Gospel. But by their prayers and the prayers of believers all over the world, these days have come. Truly, the Lord works in mysterious ways.
Systems and countries change, but neither Christ nor the Gospel nor the Great Commission will ever change! ©2016 BGEA
Give To Where Most Needed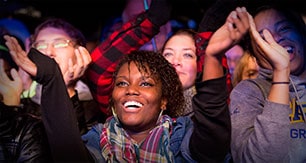 Help us fulfill our mission of proclaiming the Gospel of the Lord Jesus Christ to all we can by every effective means available to us and by equipping others to do the same.