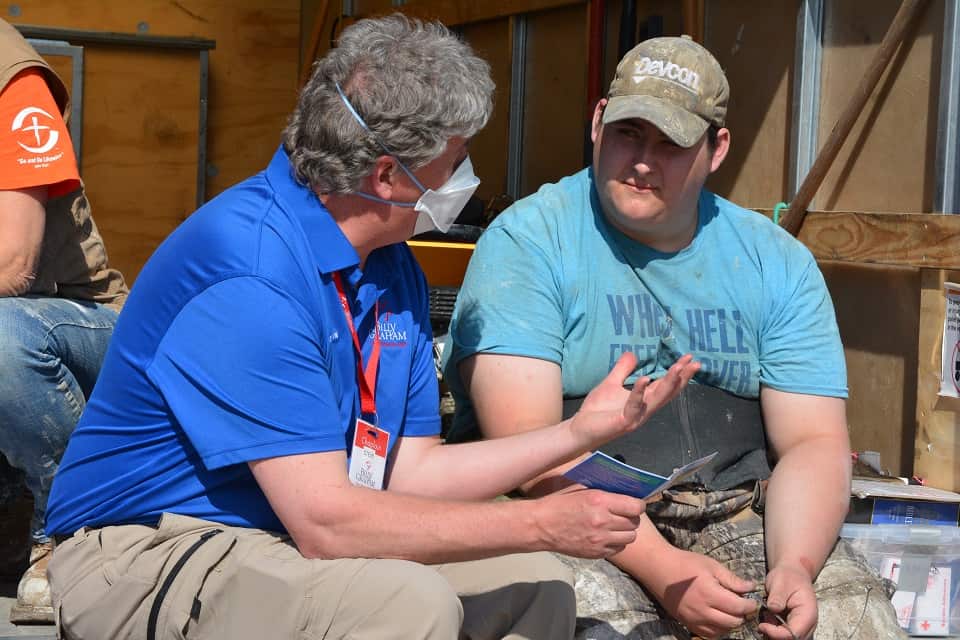 The Billy Graham Rapid Response Team is deploying to Munich, Germany, after a lone gunman opened fire in a crowded shopping mall on July 22. Nine people were killed and many more were injured in the second deadly attack on Europeans in eight days.
Three crisis-trained chaplains, including one who speaks German, will be in the area meeting with local church leaders, while also offering emotional and spiritual care. Three additional German-speaking chaplains will join the ministry effort on Tuesday, including two chaplains from Canada.
"My first reaction was 'oh no not again,'" said Merle Doherty, manager of the Canadian Rapid Response Team. "Then my heart went out and I asked the Lord to watch over these people who are experiencing trauma, fear, and grief.
"I knew we would potentially be deploying a team of chaplains from Canada, the United States and United Kingdom. Our chaplains will provide the same spiritual and emotional care in Munich as we are providing in Nice and as we did in Brussels, Fort McMurray, and Paris."
Rapid Response Team chaplain Selma Boldt was only home a week from ministering to wildfire victims in Fort McMurray, AB when the call came: could she and her husband, Harvey, fly to Munich and help German residents deal with the horror of a man killing nine people and wounding a dozen more?
Both spent 25 years as missionaries in Germany, so they said yes.
"We love to comfort people and be there when someone has needs," said Selma as they waited to board their plane at Calgary International Airport. "We're excited about this even though we know this deployment will be difficult."
Please pray for the Boldts and all the other Rapid Response Team chaplains now in Germany and in France showing grieving people Christ's love and compassion.
Franklin Graham encouraged his followers on Twitter to keep the community in prayer. He wrote, "Pray for the victims and family members of the mass shooting in Munich, Germany today."
"As we again see the face of evil in the news, chaplains are in Munich today to meet with churches to offer support and assistance and provide the emotional and spiritual care for the many people who have been traumatized," said Jack Munday, international director of the Rapid Response Team.
This deployment marks the second time in two weeks the Rapid Response Team has sent chaplains out internationally. Most recently, a team of crisis-trained chaplains from Canada, the United Kingdom and the United States were deployed to Nice, France, after a man drove a truck through a crowd celebrating Bastille Day. Eighty-four were killed, and many more were wounded in the terrifying incident.
"These are sudden and unexpected types of trauma that bring intense fear and grief," Munday said.
"And yet, anyone who has a confidence in Christ can experience comfort and peace [in these trying times]. Because of God's great love, I know He offers hope and comfort in Jesus Christ to take away all fear."
Would you please keep the grieving community of Munich in your prayers?
Having trouble finding peace in these uncertain times?
The Billy Graham Rapid Response Team exists because of BGEA's faithful donors. If you would like to give to the Rapid Response Team to help send crisis-trained chaplains to minister to hurting communities, you can make a secure donation from your computer or mobile device.
Give To Rapid Response Team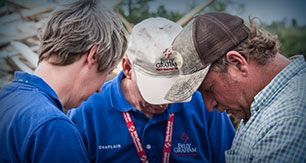 Your gift will provide for the training and deployment of our Rapid Response Team chaplains, who are deployed when natural or man made disasters strike in Canada and abroad. RRT chaplains serve and support hurting people affected by crisis, and share the message of hope found in Jesus.