Calgary, AB – Feb. 1, 2017 – A team of crisis-trained Billy Graham Rapid Response Team (RRT) chaplains is in Quebec City providing emotional and spiritual support to shocked and heartbroken residents, after six people were killed and 17 injured during an attack on a mosque on Sunday, Jan. 29.
"We're praying for the people of Quebec, and our chaplains will provide Christ's compassion, care, and love as we minister to hurting people," said Merle Doherty, manager of the Billy Graham Evangelistic Association of Canada's RRT chaplain ministry.
Police say a lone gunman opened fire at the Centre culturel Islamique de Québec shortly before the end of evening prayers. More than 50 people were in the mosque at the time.
In response to the tragedy, Doherty and three RRT chaplains—all of them French-speaking and Quebec-based—are in Quebec City offering compassionate support to grieving residents.
"There are people coming to the memorial site (near the mosque) for support," said RRT chaplain David Dytynyshyn. "They're grieving for the affected families. The general population is sympathizing (with the Muslim community) and seems to be saying: 'Hey, this kind of violence isn't us.'"
This is the first Rapid Response Team deployment in 2017. Last year, RRT chaplains comforted residents after murders in La Loche, SK, and Abbotsford, BC. Chaplains also deployed to Fort McMurray, AB, after the devastating wildfire, and to flood-affected communities in Windsor, ON; Cape Breton, NS; and Lil'wat First Nation, BC.
As well, chaplains from Canada were deployed four times to Europe to comfort terrorist victims after attacks in Belgium, France, and Germany.
"That this kind of attack can take place in Canada, which prides itself on being open to people of all ethnicities and faiths, is so tragic," said BGEA Canada Executive Director Fred Weiss. "We are grateful for the partnership of Canadians in supporting the Rapid Response Team through their donations and prayers. That support has made it possible for us to extend the love and compassion of Jesus Christ to the people of Quebec City."
Donations Needed
To support the Billy Graham Evangelistic Association's Rapid Response Team chaplains, please visit BillyGraham.ca/rapidresponse (click on "Donate Now") or call 1-800-293-3717.
About BGEAC
The Billy Graham Evangelistic Association of Canada, established in 1953, partners with churches and Christian communities across Canada and worldwide to proclaim the Good News of Jesus Christ in word and deed. Through relevant language and methods, we share the saving message of Jesus to spiritually searching people of all ages and cultures. To learn more, please visit BillyGraham.ca.
Media inquiries:
Frank King
News Media Relations Manager
Billy Graham Evangelistic Association of Canada
1-800-293-3717 or 403-990-0161 (mobile)
fking@bgea.ca
Give To Where Most Needed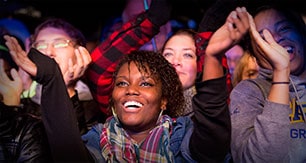 Help us fulfill our mission of proclaiming the Gospel of the Lord Jesus Christ to all we can by every effective means available to us and by equipping others to do the same.