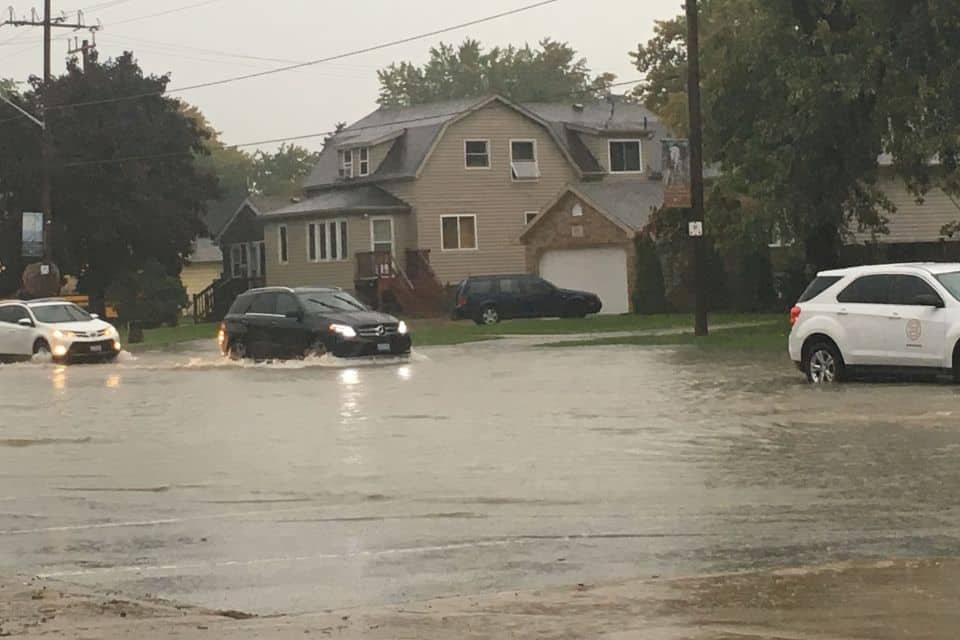 Photo courtesy of the Town of Tecumseh
"You came."
The woman spoke these words with tears in her eyes as specially trained volunteer Billy Graham Rapid Response Team chaplains, along with Samaritan's Purse volunteers, arrived at her flood-damaged Windsor, ON home to provide physical and spiritual relief.
After Windsor and nearby Tecumseh received up to 190 millimeters (seven inches) of rain in late September 2016, Rapid Response Team chaplains and Samaritan's Purse volunteers offered to help in the recovery. Both municipalities gratefully said yes.
Chaplains provided a listening ear, a shoulder to cry on, prayer, and when appropriate, the hope of salvation in Jesus Christ to residents whose lives were turned upside down by the floodwaters.
The woman who tearfully welcomed us later prayed with chaplains and volunteers. In total, nine chaplains were deployed in Windsor and Tecumseh over a one-month period. They prayed with more than 100 people and had 24 spiritual conversations.
Best of all, four people committed their lives to Jesus Christ and three residents made rededications. Praise God!
You can be part of this vital outreach to hurting people through your prayers and your financial gifts.
Give To Rapid Response Team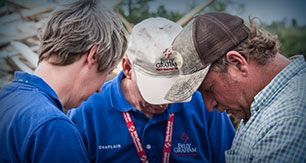 Your gift will provide for the training and deployment of our Rapid Response Team chaplains, who are deployed when natural or man made disasters strike in Canada and abroad. RRT chaplains serve and support hurting people affected by crisis, and share the message of hope found in Jesus.