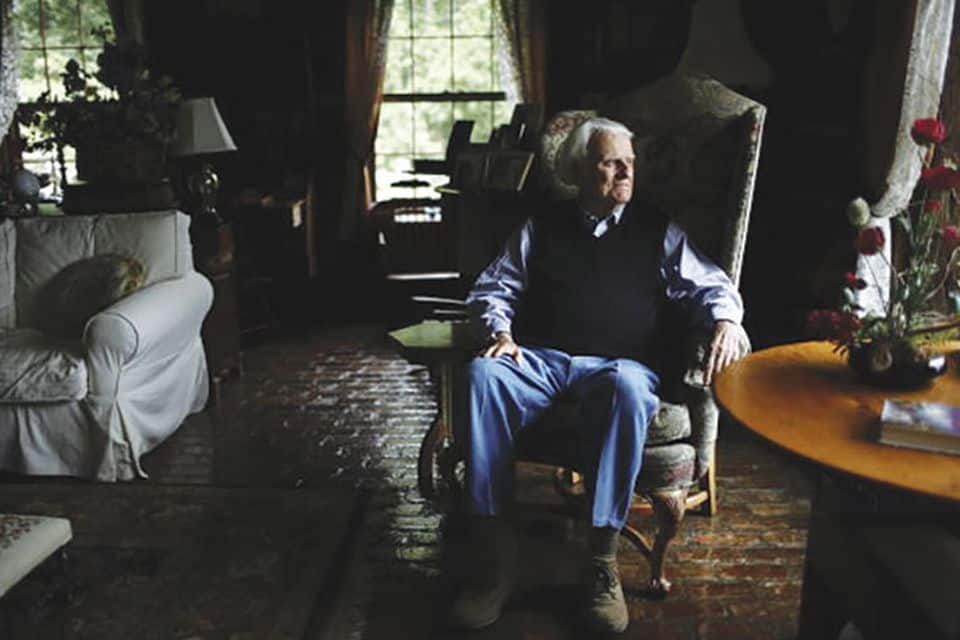 "Let not your hearts be troubled. Believe in God; believe also in me. In my Father's house are many rooms. If it were not so, would I have told you that I go to prepare a place for you? And if I go and prepare a place for you, I will come again and will take you to myself, that where I am you may be also." —Jesus (John 14:1-3)
Billy Graham holds fast to the promise that he, like others who have accepted Christ into their hearts, will spend eternity with Jesus in Heaven. This assurance fuels Mr. Graham, age 96, on a daily basis and is what inspired his 33rd and final book, "Where I Am: Heaven, Eternity, and Our Life Beyond."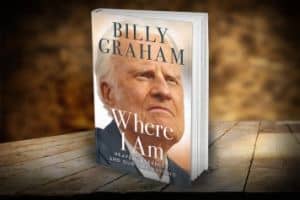 Billy Graham's 33rd and final book, "Where I Am: Heaven, Eternity, and Our Life Beyond.
Mr. Graham started working on this book as soon as he finished "The Reason for my Hope," and it is the third part of the message he originally began in "Nearing Home."
In "Where I Am," Mr. Graham illustrates what the Bible has to say about eternity using all 66 books and never-before-published material from his seven decades of ministry.
"Death is the doorstep to eternity," Franklin Graham quotes his father from the book's foreword.
In the easy-to-read chapters that follow, Billy Graham emphasizes each of us decides where that door leads and encourages readers to contemplate their choice carefully.
For both Billy and Franklin Graham, the matter is settled.
"When asked, 'Where is Heaven?' my father once wisely replied, 'Heaven is where Jesus Christ is, and I'm going to Him soon.'" Franklin Graham shares in the prologue. "This thought prompted the title 'Where I Am,' taken from Jesus' words of comfort: "Let not your heart be troubled; you believe in God, believe also in Me … I go to prepare a place for you … I will come again and receive you to Myself; that where I am, there you may be also" (John 14:1-4).
Franklin Graham continues, "My father has said with resolve, 'When I die, tell others that I've gone to my Lord and Savior Jesus Christ—that's where I am.'"
Give To Where Most Needed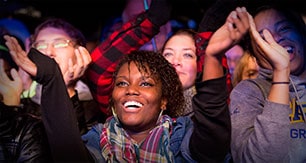 Help us fulfill our mission of proclaiming the Gospel of the Lord Jesus Christ to all we can by every effective means available to us and by equipping others to do the same.