Calgary, Alberta – July 10, 2017 – As residents of the Okanagan Indian Band reserve survey the damage from extensive flooding, the Billy Graham Evangelistic Association of Canada (BGEAC) has sent Rapid Response Team chaplains to the central area of British Columbia to provide emotional and spiritual support to struggling residents and volunteers.
Heavy rainfall caused Okanagan Lake to flood in May. More than 400 homes were damaged in the reserve, 200 of them badly enough to force residents to leave. Recovery work is possible now only because floodwaters have finally receded.
"While responding to physical needs after a disaster is vital, responding to emotional and spiritual needs is equally important," said Rapid Response Team Manager Merle Doherty. "That's why our chaplains encourage and pray with people in distress, including struggling residents and volunteers who are helping with the clean-up."
Rapid Response Team chaplains often work alongside our sister organization, Samaritan's Purse, which is helping the flood victims by providing one of its specially equipped Disaster Relief Unit tractor trailers to help recruit, equip, and train local volunteers to do clean-up work.
In partnership with Samaritan's Purse, Billy Graham chaplains have responded in the past to flooding in New Brunswick, Quebec, Alberta, and British Columbia, and to last summer's catastrophic wildfire in Fort McMurray, AB.
Chaplains have also provided emotional and spiritual support in the name of Jesus Christ after tragedies such as the 2014 murder of five people in Calgary; European terrorist attacks in Paris, Nice, Munich, Berlin, and Brussels; and the shooting early this year at a Quebec City mosque.
Donations welcome
Support the Billy Graham Evangelistic Association's Rapid Response Team chaplain ministry by donating at BillyGraham.ca/rapidresponse (click on "Donate Now") or calling 1-800-293-3717.
About BGEAC
The Billy Graham Evangelistic Association of Canada, established in 1953, partners with churches and Christian communities across Canada and worldwide to proclaim the Good News of Jesus Christ in word and deed. Through relevant language and methods, we share the saving message of Jesus to spiritually searching people of all ages and cultures. Please visit BillyGraham.ca to learn more.
Media inquiries:
Frank King
News Media Relations
Manager Billy Graham Evangelistic Association of Canada
403-990-0161 (mobile)
[email protected]
Give To Where Most Needed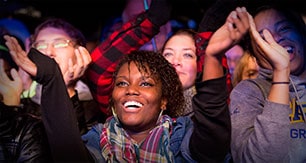 Help us fulfill our mission of proclaiming the Gospel of the Lord Jesus Christ to all we can by every effective means available to us and by equipping others to do the same.