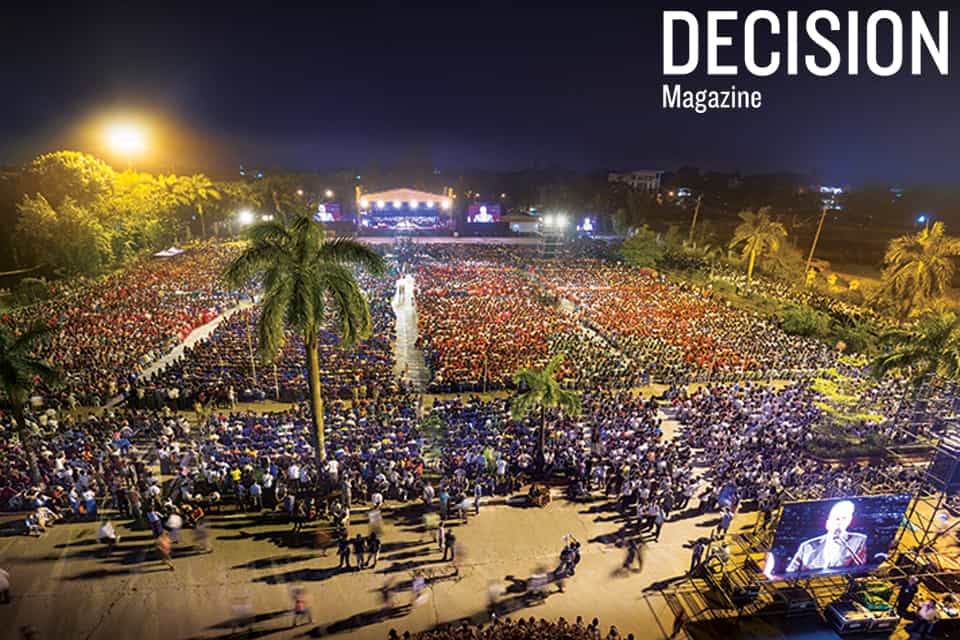 Subscribe to Decision
Get your own subscription, or renewal, or bless someone by giving Decision Magazine as a gift.
SUBSCRIBE NOW
Founded in September 1950, the Billy Graham Evangelistic Association exists to use "every modern means of communication available to us to spread the Gospel of Jesus Christ throughout the world." And under the leadership of president Franklin Graham, BGEA continues to find new, effective ways to proclaim the Gospel while maintaining the Biblical standards and principles that have seen millions put their trust in Jesus Christ.
"Salvation is always 'good news.' It is news of God's love and forgiveness—adoption into His family … "
—Billy Graham
Franklin Graham has said: "There is Holy Spirit-filled power in the Gospel message. The Gospel can reconcile sinful man to a holy God. God uses His Gospel to pierce the hearts of people."
The 2018 Crusade schedule has Franklin Graham, Will Graham and associate evangelist Robert Cunville set to preach the Gospel through 24 Crusades in 10 countries. Franklin Graham will also hold one-day prayer and evangelism events as his Decision America tour rolls through 17 cities in California, Oregon and Washington.
Will Graham is looking forward to coming to Canada this fall. He will be preaching at two Celebrations of Hope, one in Rankin Inlet, Nunavut on Oct. 26-27 and one in St. John's, Newfoundland on Nov. 2-4.
Learn more about the upcoming Celebrations with Will Graham in Canada.
True to Mr. Graham's belief in using technology to further the Gospel, BGEA is engaging people worldwide via the internet 24 hours a day. Since 2011, more than 11.5 million people have indicated decisions for Christ through PeaceWithGod.net, BGEA's Internet Evangelism ministry.
The Billy Graham Library in Charlotte, N.C., which opened in 2007, is like an ongoing Crusade. As visitors enjoy the state-of-the-art exhibits, where God's Word is emblazoned even into the beams, they hear the Gospel multiple times, and thousands have put their faith in Christ.
"O Lord … give us, your servants, great boldness in preaching your word."
—Acts 4:29, NLT
The Billy Graham Training Center at The Cove, in Asheville, N.C., has been encouraging, refreshing and empowering believers for 30 years. The Bible is the only textbook used at The Cove—a standard that Mr. and Mrs. Graham insisted on from the beginning. From April through the end of 2018, 28 seminars are scheduled, along with dozens of additional events for women, pastors and seniors, plus special "Evenings at The Cove" and personal spiritual retreats.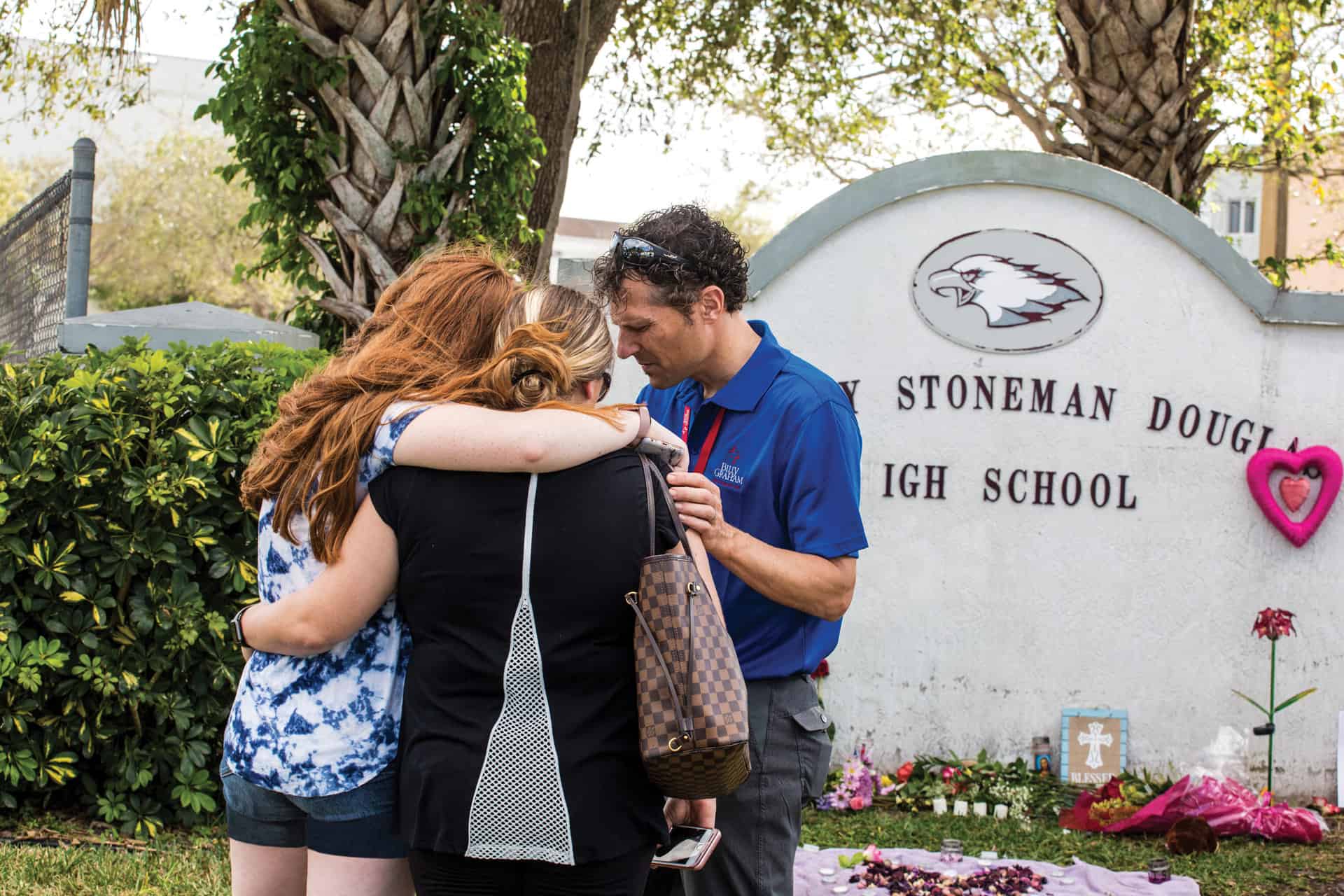 And in the aftermath of 9/11, BGEA's Rapid Response Team ministry was birthed. Since those dark days of 2001, RRT chaplains have responded to more than 350 natural and man-made disasters in 20 countries, offering a ministry of presence and Gospel hope. They have prayed with more than 338,000 people and seen some 18,000 indicate decisions for Christ.
"Assemble the people before me to hear my words so that they may … teach them to their children."
—Deuteronomy 4:10, NIV
Through these ministries, as well as broadcast and print communications, online learning and more, BGEA continues to reach multitudes for the Lord Jesus Christ.
Give To