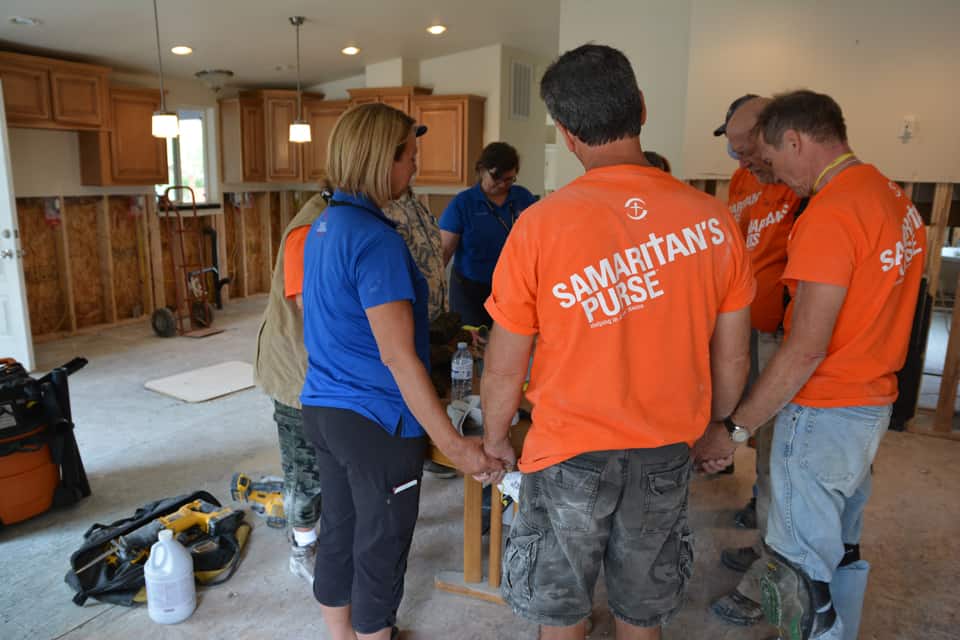 When I traveled to Grand Forks, B.C. in May to report on the flood relief work being done by Billy Graham Rapid Response Team chaplains and Samaritan's Purse volunteers, I thought my job—as BGEAC's news media relations manager—was to collect stories and photos. That's all.
Turns out God had other plans.
Travelling with chaplains Janet and Evelyn, we visited Mel and Mary, married seniors whose home beside the Kettle River was badly damaged. Mel and Mary were on a waiting list to receive cleanup assistance from Samaritan's Purse and the chaplains were visiting them to offer emotional and spiritual support.
I quickly found out Mel was dealing with significant health issues. The trauma of seeing his longtime home and possessions awash in muddy water had some of the Samaritan's Purse team fearing he might suffer a heart attack.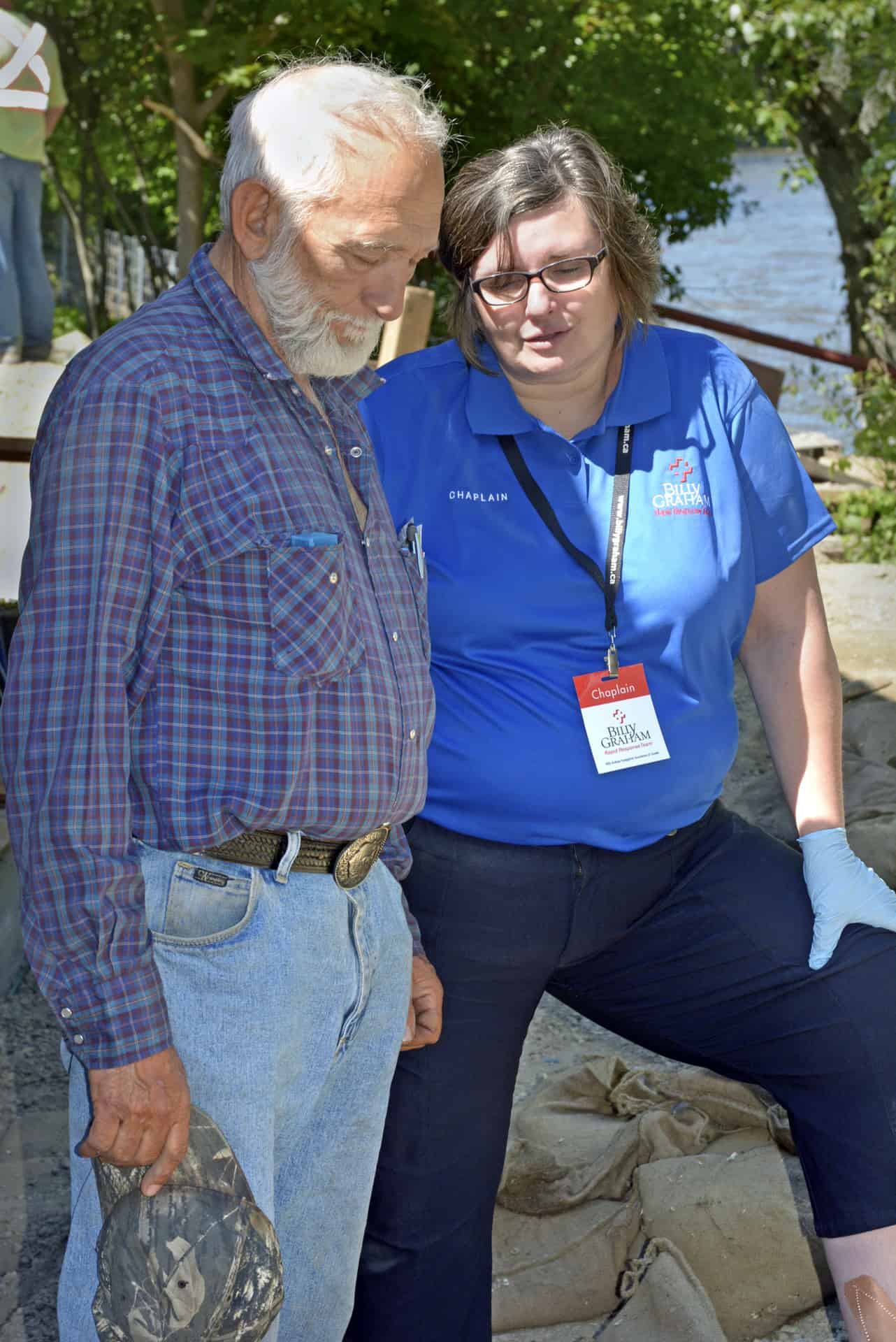 I made a few photos of Mel as he received prayer and emotional support from one of the chaplains. Then I requested time for an interview to collect their thoughts about our Rapid Response Team ministry. Mel and Mary agreed, but Mel was so agitated by all that was going on that I sensed the need to back off. I told them we could do the interview another time.
The next day I was once again travelling with the chaplains and we swung by Mel and Mary's home to check in on them. We first encountered Mary, who was not doing well to the point of being teary. Janet offered to bring her and Mel coffees and she gratefully accepted, so we made a coffee run and brought the drinks to their home.
Finding clean chairs amongst the mud-covered possessions scattered about their property, we sat down and had a leisurely conversation with Mel, Mary, and a friend of Mel's who was in town to help them do what they could to clean up the mess left by floodwaters.
This was not part of my plan and it made me anxious and agitated. I was still hoping to do an interview with Mel and Mary; something I could turn into a compelling newspaper-style article for our website or monthly prayer letter.
But as the conversation continued—touching on the flood, how Mel and Mary met and got engaged, and other topics—the Holy Spirit began to impress on me this fact: what I was doing at that moment was exactly what He wanted me to be doing.
For that hour or so, they weren't ignored and they weren't left behind. They were the center of our attention.
Mel and Mary were like many of Grand Fork's other flood victims: seniors with chronic health problems who couldn't buy flood insurance because their homes were too close to the Kettle and Granby rivers. They couldn't afford to move or pay for cleanup companies to ready their homes for repair.
Struggling to deal with government officials and understand what they needed to do to qualify for financial assistance, Mel, Mary, and others felt ignored and left behind.
But what Janet, Evelyn, and a reluctant Frank did that morning was set aside our agendas and make them a priority. For that hour or so, they weren't ignored and they weren't left behind. They were the center of our attention.
When the conversation finally ended and we left, I felt as if I was the one who was blessed by the encounter. Jesus taught me to make His priority—loving people in the midst of crisis—MY priority. And as we drove off, I knew I had enough information stuffed into my head to write this blog. That hour or so was the best use of my time for the entire two days I spent in Grand Forks. Thank you, Lord.
Give To Rapid Response Team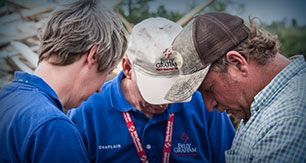 Your gift will provide for the training and deployment of our Rapid Response Team chaplains, who are deployed when natural or man made disasters strike in Canada and abroad. RRT chaplains serve and support hurting people affected by crisis, and share the message of hope found in Jesus.