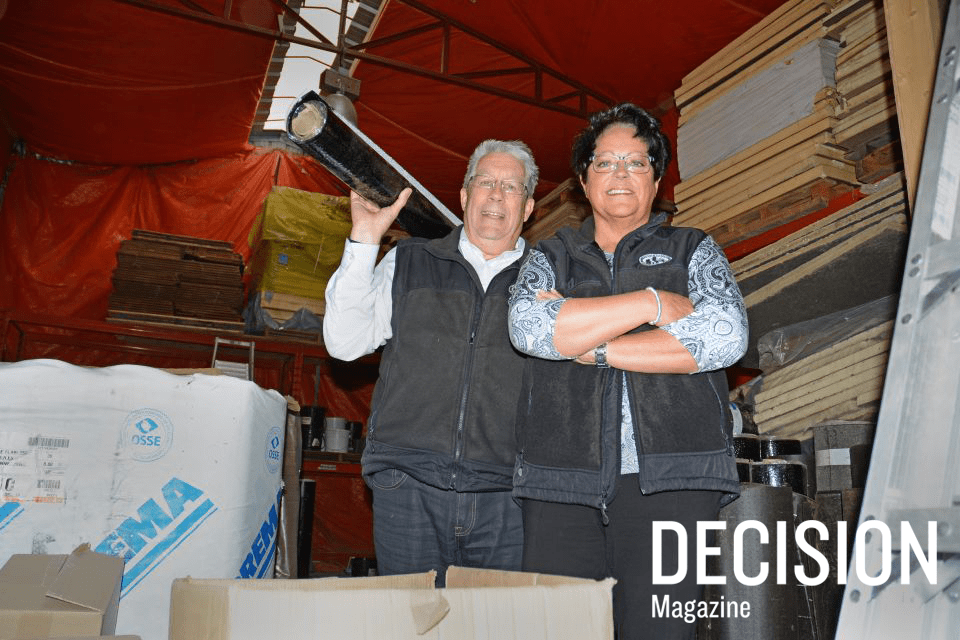 "Do you mind if I pray before we start?" asked David Peddie, president of Peddie Roofing & Waterproofing Ltd. in Calgary. This is how an hour-long conversation began concerning how prayer has transformed David and Heather Peddie's business.
The Peddies pay people to pray for the company, its customers and its 100 employees. They came to place this extraordinary value on prayer following a 2002 visit to the famous Brooklyn Tabernacle church in New York City.
Through the Tabernacle's emphasis on the importance and power of prayer, David and Heather (the company's human resources manager) sensed that this must be foundational in their business.
Soon after, a ministry that David and Heather support connected them to a prayer team in Langley, BC. The five-member team agreed to be paid a monthly honorarium to pray consistently for the company.
This might seem excessive to some, but Dave noted: "We've never had anyone tell us 'we don't agree with that' or ask if it's really necessary." In fact, "we've had many Christian business friends who said 'that's a great idea.'"
The journey to this point started in 1981, when David, who came to faith early in life, was given the opportunity to buy the Alberta branch of a roofing company for whom he was working. At that point, he sensed God had a question for him: Where do I fit into your business?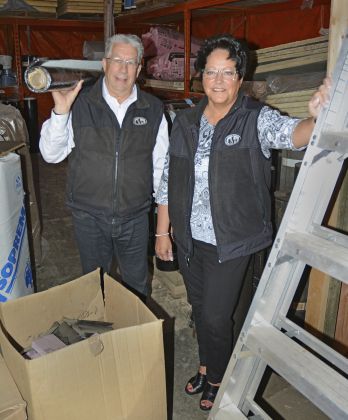 David bought the branch, then he and Heather responded to God by basing their new venture on Christian values and principles.
Eleven years later, David and Heather had their profound prayer experience at the Brooklyn Tabernacle with Pastor Jim Cymbala. They felt God asking them to do something more with their lives.
With a sense that their calling was prayer, David started a Sunday night prayer group for members of his church. The group grew quickly and soon 150 people of all denominations were meeting to pray.
Led again to do more, David opened up the prayer rally to all of Calgary. In April 2003, the City Wide Prayer Rally began and continues today, hosting four events each year.
From this foundation of prayer, extraordinary favor, opportunities, and blessing happened—and continue to happen— to Peddie Roofing & Waterproofing. For example, the company has found great favor in Calgary's Jewish community, resulting in consistent business there.
The Langley prayer team meets consistently to respond to Heather's prayer requests and to hear from the Holy Spirit. At the end of every month, team members email Heather a report on what the Spirit is saying to them, on answered prayers, and on anything that has been revealed to them.
"It is such a blessing to receive the report every month . . . and see all the answered prayer," said Heather.
"The prayer team is a unique and good idea," said Dale Biebrick, a committee member with Calgary's City Wide Prayer Rally, and also a Billy Graham Evangelistic Association of Canada employee.
"David is dedicated to the cause of prayer and it definitely helps [his business and life]," Biebrick added. Our Christian faith is being committed to Christ, which should be number one in our business. David is doing this through Peddie Roofing and through the guidance of his prayer team."
Why so much prayer? Because, Heather said, it is the way to the Father, and the Father wants to know us, just as we need to know the Father. "[In prayer] we seek His face, not His hands."
This emphasis has played out in various ways. For example, When the Peddies decided to expand their company's headquarters, prayer was key. Knowing that in the Old Testament, land was claimed in the name of God, David and Heather felt led through prayer to spiritually claim the land on which their building stood. So that is what they did—writing out Scripture verses, sealing them in a time capsule, and burying it beneath what is now the company's boardroom.
One of those verses, 2 Chronicles 7:14, is a guiding principle for their business:
"If my people who are called by my name will humble themselves, and pray and seek my face, and turn from their wicked ways, then I will hear from heaven, and will forgive their sin and heal their land" (NKJV).
David and Heather share their faith in a respectful way with their employees, most of whom are non-Christians. Some of that sharing comes during four annual staff lunches during which the Peddies invite representatives from Christian ministries like Teen Challenge and Samaritan's Purse's Operation Christmas Child to speak.
In addition, the Peddies invite all their employees to attend the annual Christmas production at Calgary's First Alliance church, where they are members.
No employees have ever objected or quit their jobs as a result of this gentle evangelism. In fact, over the years, some have made declarations of faith in Christ. Joyfully recalling one employee who made that declaration and who's still with the company, Dave said: "Something changed in his life and we saw the changes."
Like any business, Peddie Roofing still has challenges. Prayer has been essential in helping get through those times, and the Peddies are grateful that their non-Christian staff members haven't resisted this emphasis.
For example, there was a time when David was having problems with some employees at a supermarket job site. They were often late, complaining, having issues at work and home, and not getting the job done. Following the Holy Spirit's promptings, David organized all the employees at the site into a circle, then told them he needed to pray. "Everyone was very open to it," Dave remembered.
After his prayer, staff behavior improved and the supermarket project was finished on time and on budget.
"I had no motive with this, other than to let the Lord know we were bringing Him into this job," said Dave, who is nonetheless grateful for how Christ touched the hearts of everyone there.
Another time, David wanted to pray for a non-Christian staff member's upcoming wedding, and she welcomed his request. "I don't think anyone has ever said no" to offered prayer, Dave said.
The Peddies have gone beyond prayer to ensure help is readily available to address issues and problems in their employees' lives.
Two recent examples involve Peddie employees in financial trouble. One was on the verge of losing his house. "He and his wife were behind on payments due to a serious illness in their family. We were able to step up and help so they could keep their house," David recalled.
The employee, who asked not to be named, said his son had a serious snowboarding accident and that required his wife to quit her job and stay home.
The family was just days from foreclosure when "David asked if there was anything he could pray about. I mentioned the situation with our home. He said he would pray about it and came back the next day and said he would take care of it.
"I was shocked, I was relieved, but we had come to expect God would come through in mysterious ways and we wouldn't lose our home."
In the other case, an employee's wife was assaulted and the resulting medical problems forced her to quit her job. "Their income dropped and they were on the verge of losing their home too, so we advanced them funds to help them," said David.
"This is a high-risk industry and we want our employees to know we care for them," he added.
David and Heather have shown that running a Christian business in a non-Christian world isn't just about honesty and high standards. It starts and ends with a day-by-day commitment to the Lord.
As Heather stated, "If you aren't daily walking with the Lord, then your business can't be either. Prayer is the key to Christian business." D 2015 BGEA
Give To Where Most Needed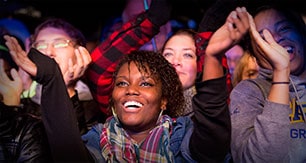 Help us fulfill our mission of proclaiming the Gospel of the Lord Jesus Christ to all we can by every effective means available to us and by equipping others to do the same.