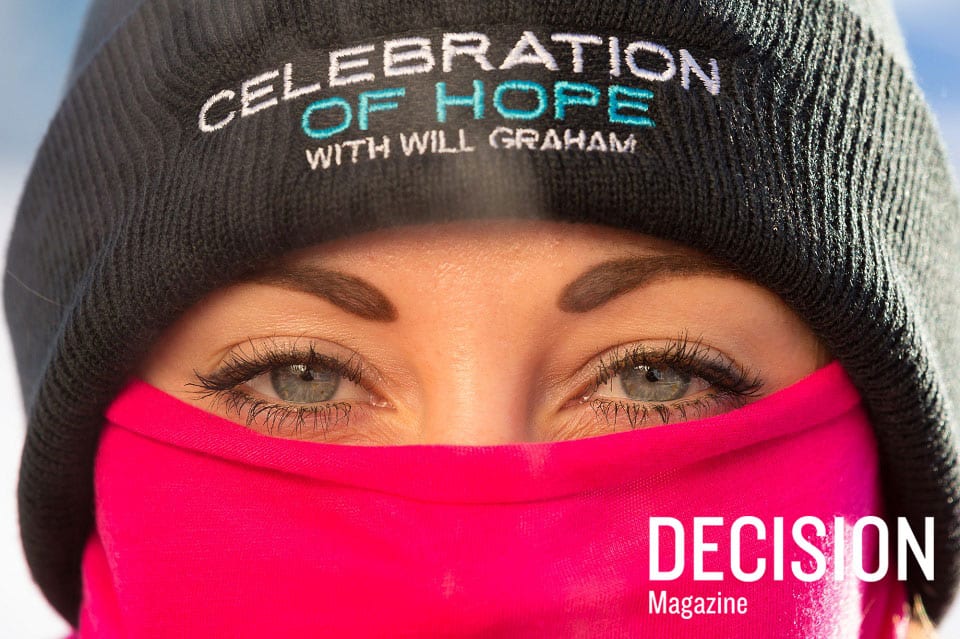 Subscribe to Decision
Get your own subscription, or renewal, or bless someone by giving Decision Magazine as a gift.
SUBSCRIBE NOW
Basil Tiktaalaaq, 60, has spent much of his life bringing hope to young men jailed at the Royal Canadian Mounted Police (RCMP) detachment in Baker Lake, Nunavut, where he worked as a security guard before retiring.
He sees the Billy Graham Evangelistic Association of Canada's Celebration of Hope with Will Graham as the same sort of ministry. Thanks to the support of donors, the Celebration is underway in Baker Lake, a hamlet of 2,000 located 1,600 kilometers north of Winnipeg.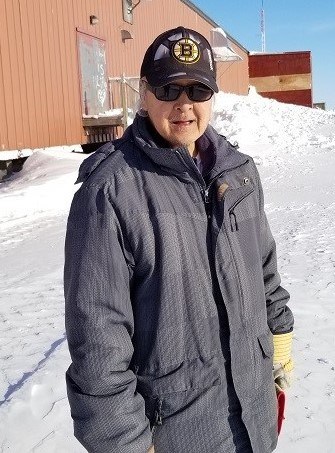 "When I was growing up in the '70s, we watched Billy Graham preach on TV," Basil says. "That's where I learned about Christ. Deacon David Simailak of St. Aidan's Anglican Church in Baker Lake gave me a King James Bible. I've had it since 1975."
The jailed men in Basil's care at the RCMP detachment often asked him how he managed to avoid alcohol, why he went to church, and why he continued to read the Bible. Basil told them it was all because he followed Jesus—and they could hear and follow Him too.
"One of my prisoners said 'Basil, I'm an alcoholic. I want you to pray for me here,'" he recalls. "I didn't know what to do because he was behind bars, but we prayed. Ever since then, he's stopped drinking and is turning his life around."
Though Basil's father took him to church every Sunday when he was a child, it was only after he was an adult and heard the pastor of his church preaching about Christ that he slowly began to understand.
He prays that through the Baker Lake Celebration of Hope, many people in his community will receive the same life-transforming faith that he received so many years ago.
The Oct. 26-27 Celebration includes evangelism training and prayer events leading to a two-day outreach on Oct. 26-27. That event will feature inspiring Christian music and powerful Gospel messages from Will Graham, the grandson of the man Basil watched on television as a boy.
The Celebration is the second in Canada's Arctic organized by the Billy Graham Evangelistic Association, after one last October in Rankin Inlet, 320km. east of Baker Lake.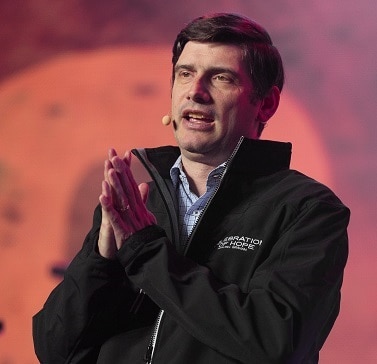 More than 335 people attended each night in Rankin Inlet, with 90 responding to Will Graham's invitation to publicly commit their lives to
"the Word [who] became flesh and dwelt among us" (John 1:14, ESV).
Another 30 rededicated their lives to the Savior, and dozens more sought prayer and assurance from trained volunteer counselors.
The Baker Lake Celebration of Hope includes a youth outreach event, called KidzFest, that took place in late June. In September, we will hold a rally to encourage partner churches and Celebration participants to pray for and invite their non-Christian friends and loved ones to the Celebration outreach weekend in late October.
This Celebration is one of two evangelistic outreaches planned this year in Canada. The other, called the Quinte Celebration of Hope, takes place in eastern Ontario's Quinte region. It culminates in early October with three nights of music, testimonies, children's activities, and Will Graham's messages of hope.
Give To Festivals and Celebrations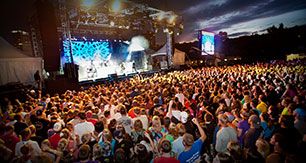 Your support will help us proclaim the Gospel of hope in Jesus through our Festival and Celebration evangelism events, which feature inspiring music from well-known Christian artists, powerful stories of transformation and Gospel messages by Franklin and Will Graham.