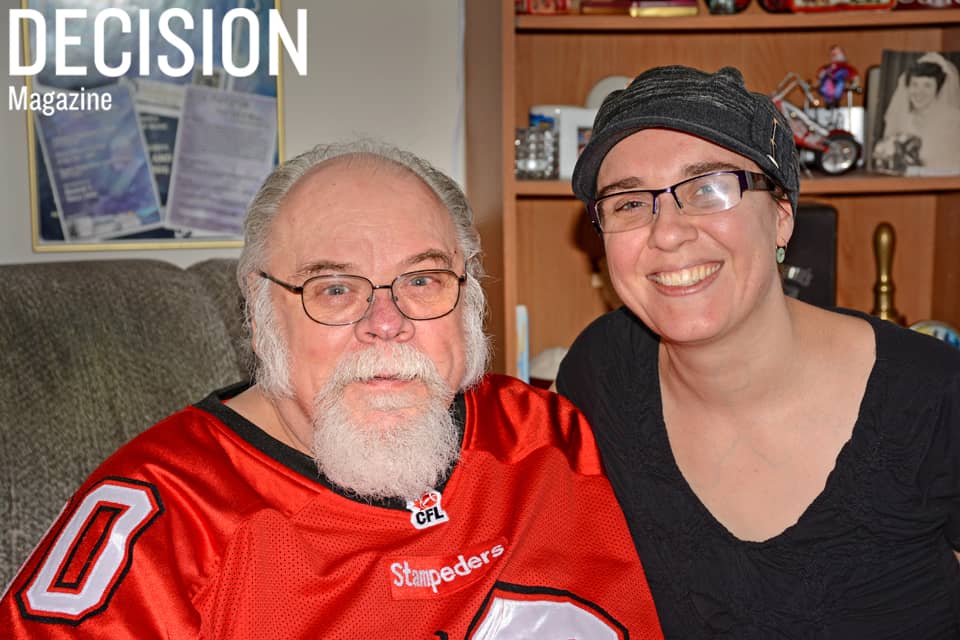 Subscribe to Decision
Get your own subscription, or renewal, or bless someone by giving Decision Magazine as a gift.
SUBSCRIBE NOW
It's difficult to understand, considering the hurdles he's faced, how Rick Poltaruk could still be counting his blessings these days. But he is.
"God has made sure I can see the needs of others a lot faster now," the 66-year-old Calgary musician and chaplain said from an armchair in which he has spent much of the past year.
In July 2015, Rick was performing at a Calgary Stampede breakfast when he noticed a blister on one of his legs. No matter what treatment he tried, the blistering worsened and during the next few months spread to both legs, causing extremely painful swelling.
By the end of that year, Rick was in hospital, where he spent eight weeks, often in agony, until the blisters healed.
During this time, he gained 200 pounds, mostly from water retention, and now weighs more than 500 pounds. This, in turn, has caused arthritis in both knees and one hip.
For months, doctors could not pinpoint the cause of the painful blisters. Then he met Robin
Devine, a therapist who specializes in lymphedema—massive swelling caused by nonfunctioning lymph nodes.
With confirmation that he has lymphedema came more bad news for Rick: there is no known cure.
"I had my suspicions and was relieved to know," he said.
Robin visits Rick several times each week to provide therapy and help mitigate the symptoms of his disease. She said the severity of Rick's lymphedema is the worst among all her patients.
"So there are hard times with him, but they don't last long," Robin said. "I'm sure his faith is a huge component in that. It shines through; it's inspiring."
Rick's mobility is extremely limited, and even simple tasks are exhausting and challenging.
Outside of his apartment, Rick uses a scooter to get to his van. The van has been altered to enable him to drive without using his feet.
He sleeps in his armchair, which has electric controls that can tilt it forward so he can stand up. His legs, which leak fluid, are constantly bandaged to limit the swelling, and he is usually enduring some level of pain.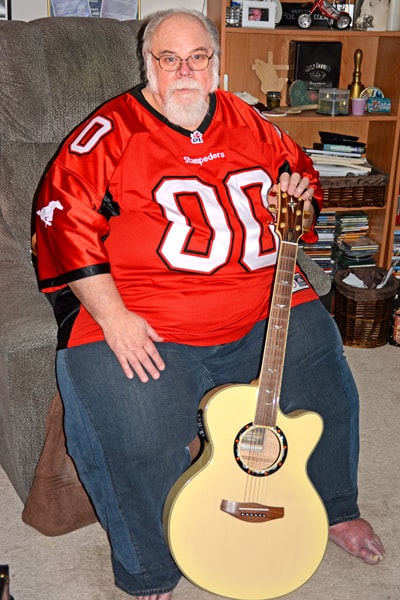 Even with the pain and physical limitations, Rick continues to serve as chaplain at the Calgary branch of the Mustard Seed, a Christian street ministry that daily serves hundreds of people experiencing poverty and homelessness by providing food, shelter, clothing, employment assistance, and more.
"My job is to give people a sense of hope," he said. "I've learned everybody has a story. And I've learned what it's like to be ridiculed and limited."
Rick leads Sunday services at the Mustard Seed, along with special programs for Christmas and Easter.
He's trained in suicide prevention and has a working knowledge of most faiths.
So how does the nightmare of lymphedema square with his faith in Christ?
"People ask me 'are you mad at God about this?' I say 'No. God didn't do this to me. The body breaks, but the spirit doesn't.' God is always there. Sometimes I cry with Him, sometimes I laugh with Him."
Even when he's in danger of feeling overwhelmed with the state of his life, Rick tries to keep a firm grip on the Lord's promises for eternity.
"Whether I put up with this for another year or another 50 years, this is nothing compared to what God has got going for me," he said.
Given all his physical challenges, Rick serves as an inspiration to his colleagues at the Mustard Seed.
"Rick always helps us see the silver lining in things," said Matt Riley, a manager at the ministry. "That's inspiring, especially when you know he's following God at all costs."
"I just met the CEO."
Rick Poltaruk was raised in a Christian home and went to church, but he didn't think he needed a personal relationship with the Lord.
He started playing guitar at 15 and soon realized he was good at it. That led to a life of singing and playing for a living, along with taking on other jobs to pay the bills when needed.
Finally, at age 46, God got Rick's attention and dramatically changed his life during a visit with a Vancouver pastor. The pastor offered to lead him to Christ. Rick said yes, and after praying the sinner's prayer, he experienced a cracking sensation in his chest.
"The pastor asked what happened and I said I felt like I'd been working for the company for over 40 years and I just met the CEO. He went on to use that line in a sermon."
Ironically, after that spiritual breakthrough, almost everything in Rick's life went wrong. "I lost my business, my marriage went on the rocks, one of my stepdaughters landed in hospital, and the other two had major problems I had to deal with."
While this could have been an excuse for Rick to turn from God, he didn't waver. "I just knew He was going to help me through it all. I never questioned that," he said.
Even as Rick has dealt with many setbacks, God has blessed him with many special musical moments, including a 2000 concert at a concert hall in Prince Albert, SK.
"I did my show and it was fun, but when I knew I was doing my last song, I started singing 'Praise the Lord oh my soul, praise the Lord' and kept going and going.
"People started joining in and we ended up doing 45 minutes of worship. It showed me I could keep the Spirit of the Lord in my concerts."
Rick has recorded nine mostly bluesy Gospel albums and performed across Canada and the United States.
"A magazine said I was a 'country and country rock and rock & roll and R&B and blues and soul and folk artist;' I thought the writer was dead-on. I love all kinds of music, and until this (lymphedema) happened, I considered Canadian bars to be my mission field."
Now, "street people are my mission field. It's where God wants me working."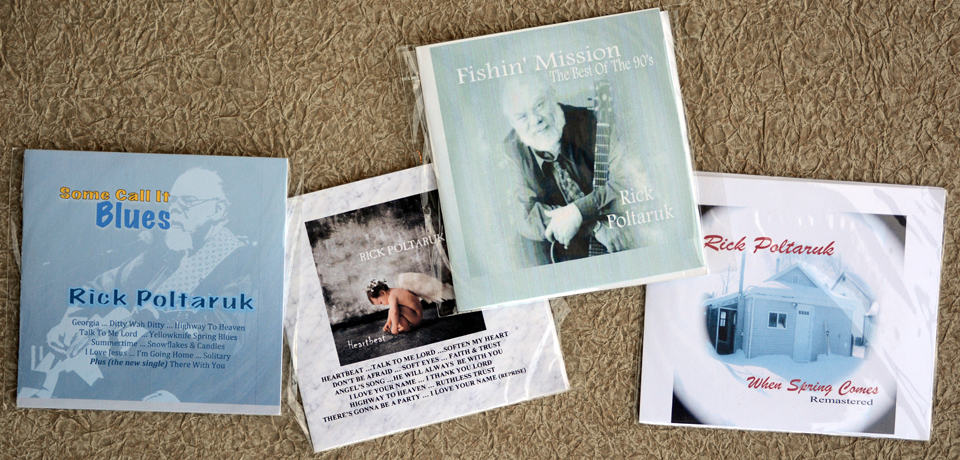 Give To Where Most Needed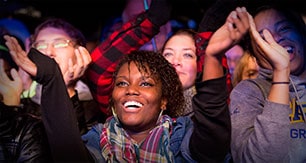 Help us fulfill our mission of proclaiming the Gospel of the Lord Jesus Christ to all we can by every effective means available to us and by equipping others to do the same.