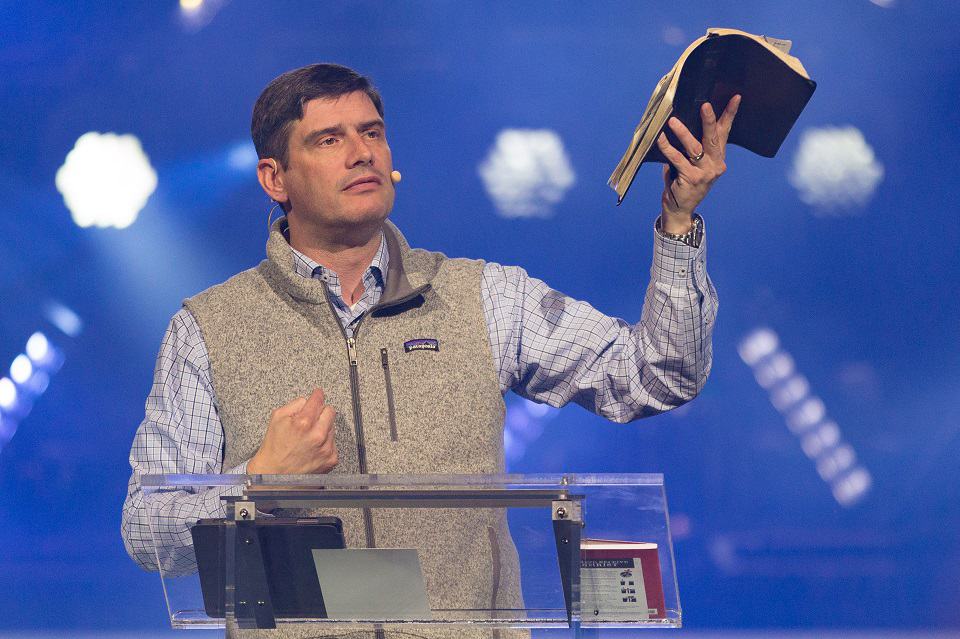 Sandra, a mother and grandmother, was burdened with family issues when her sister told her about the Quinte Celebration of Hope at CAA Arena in the eastern Ontario city of Belleville.
Sensing the three-day evangelistic outreach—made possible by prayers of donations from people like you—could help her deal with her problems, Sandra decided to attend. Even if she had to go alone.
"I needed this; I really needed this," she said emotionally after responding to Will Graham's invitation to place her life in the hands of Jesus Christ, "the founder and perfecter of our faith" (Hebrews 12:2, ESV).
More than 3,500 people attended night two of the Celebration. They heard music and testimonies from Brooke Nicholls, The Afters and The Color, then Will's Gospel presentation. We praise God for the 360 who dedicated or rededicated their lives to the Savior.
"He's going to give you a new life."
"God's arms are open wide; He's been waiting for you to come home," Will said. "He's not going to put a bandage on your life; He's going to give you a new life."
These words brought vital hope to Sandra, who grew up in a Christian home, but hadn't attended church in many years.
"Will said Jesus would be with me," she said with some relief. "I don't have to deal with my problems alone. I feel like a weight has been lifted off me."
We're thankful for how God is using the Celebration of Hope and other BGEA of Canada ministries to bring many to faith in His Son.
But millions of people in Canada and around the world have yet to hear the Good News, and we don't know how much time is left.
Will you "proclaim the gospel to the whole creation" (Mark 16:15) through your prayers and financial gifts?
Give To Festivals and Celebrations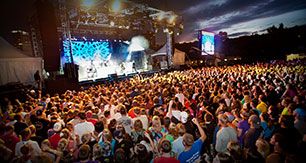 Your support will help us proclaim the Gospel of hope in Jesus through our Festival and Celebration evangelism events, which feature inspiring music from well-known Christian artists, powerful stories of transformation and Gospel messages by Franklin and Will Graham.