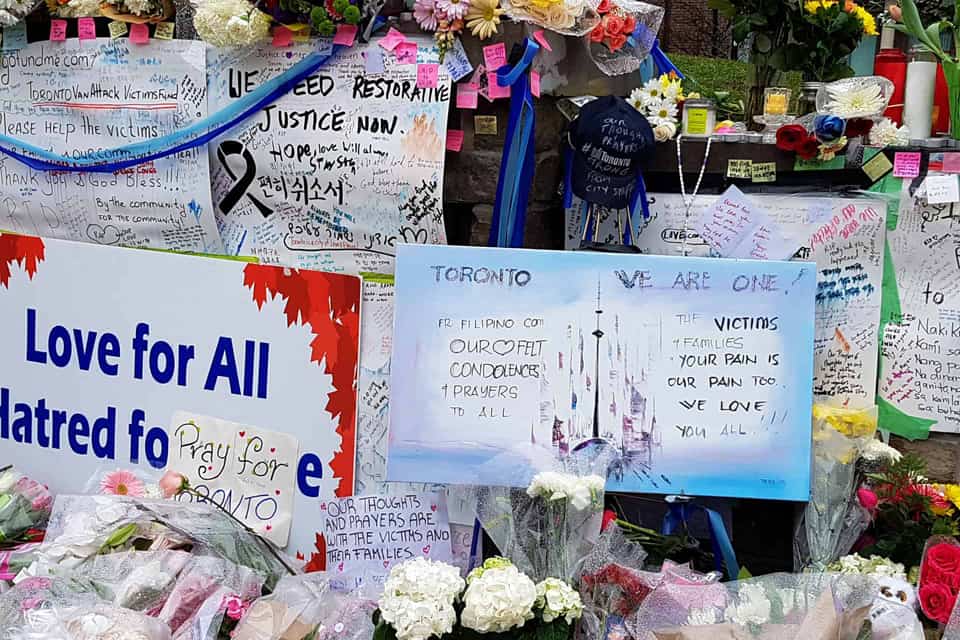 Six Billy Graham Rapid Response Team (RRT) chaplains from Toronto, Calgary, and Quebec are in Toronto to comfort the grieving and offer the compassion of Christ after the driver of a van veered onto the sidewalk on April 23, killing 10 people and injuring 15.
RRT chaplains have attended a candlelit vigil near the intersection of Yonge St. and Finch Ave, where the tragedy occurred. They have also participated in a prayer walk to honor the victims and walk alongside local churches in solidarity.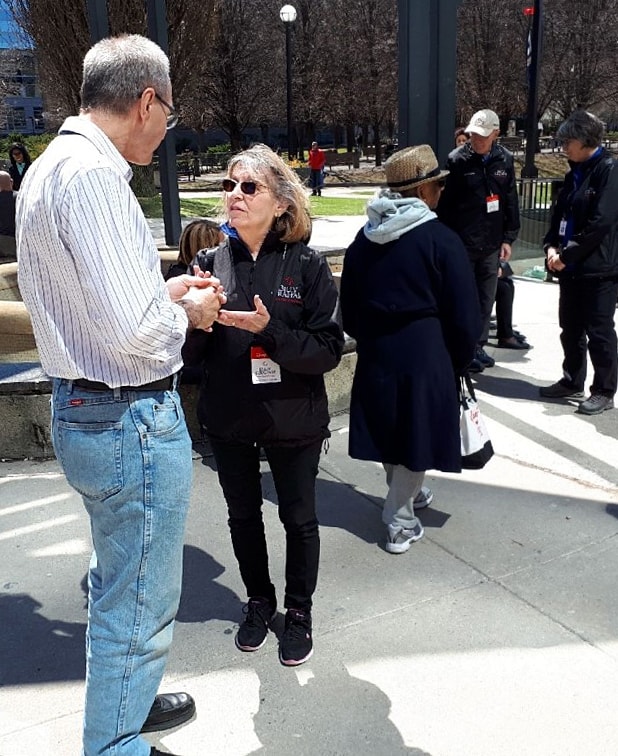 In addition, the crisis-trained volunteer chaplains were present to provide prayer and emotional support at the memorial site in Mel Lastman Square at the end of the almost two-kilometer stretch along which the van driver traveled, slamming into one pedestrian after another.
When given the opportunity, the chaplains prayed with people who were struggling with the loss of friends, co-workers, and neighbors. In some cases, the people had been in the street when the van attack took place.
For many, the trauma has been too fresh for them to talk about it, but they expressed thanks to the chaplains for their compassion and sincerity. Other people opened up about how the tragedy is affecting them. The chaplains practiced a "ministry of presence," often simply listening.
"We stayed back and prayed together and offered smiles or encouragement as people dropped off flowers," one of the chaplains reports. "Soon, these people were coming up to us, just thanking us for being there. During the afternoon, two separate individuals came up to us and commented that they had been watching and could see us loving on the people there and how much it moved them that BGEA was there."
At the Mel Lastman Square memorial site, a chaplain met a woman of Jewish faith who was having problems sleeping since the attack occurred. The chaplain asked if they could pray for her and was able to pray in Hebrew for her. Praise God! The woman was touched by this and had tears of joy.
Although the situation in Toronto is heartbreaking, the chaplains have been encouraged by the work God is doing in the hearts of the people there as He brings light into the darkness. Our chaplains have been welcomed by local churches, and will remain in the area to provide emotional and spiritual care to all who are grieving in the aftermath of this devastating event.
Please continue praying for the people of Toronto, for those recovering from injuries, and for the families of those who lost their lives. And please pray for our RRT chaplains who will continue to serve there in Jesus' name.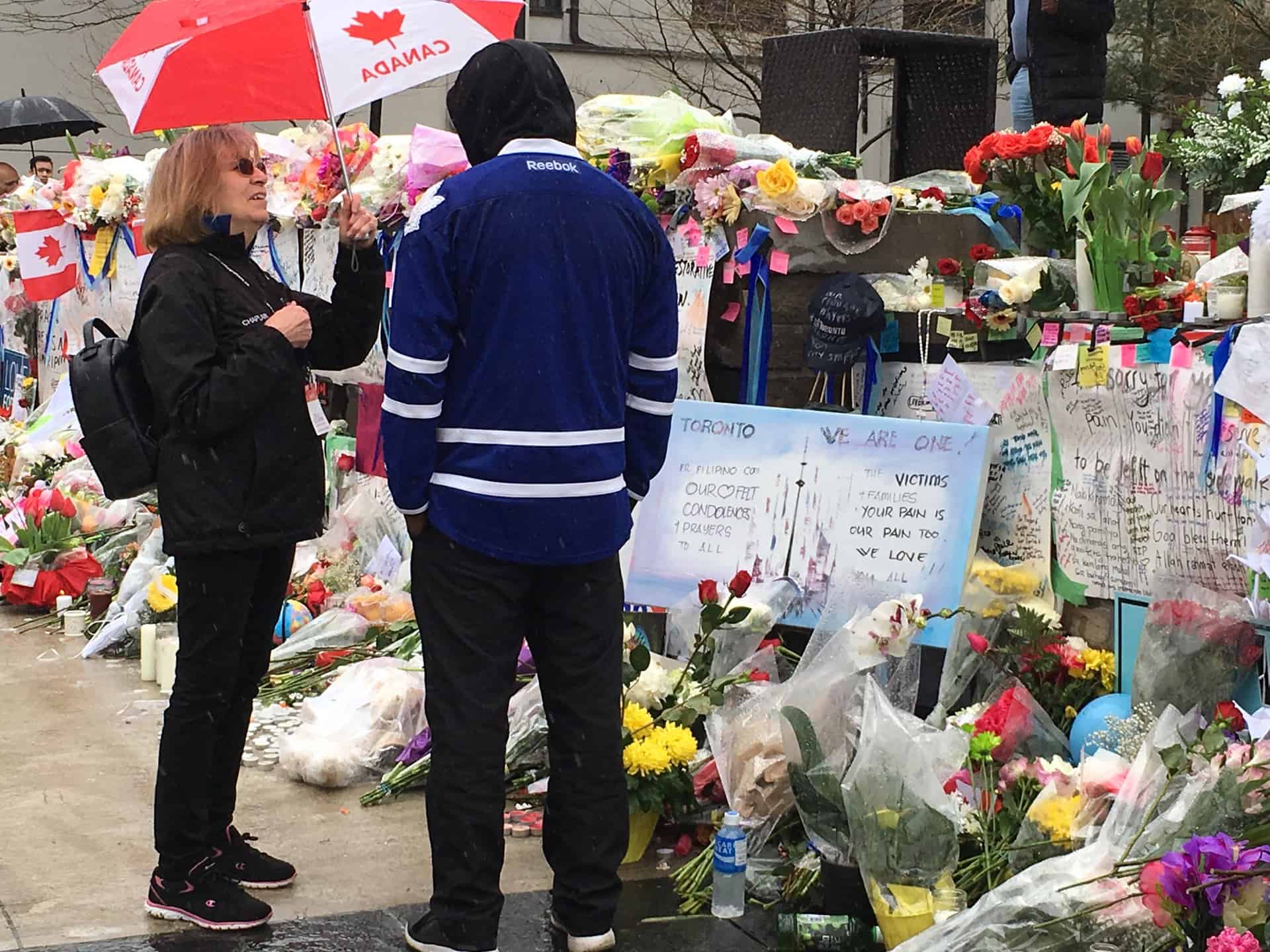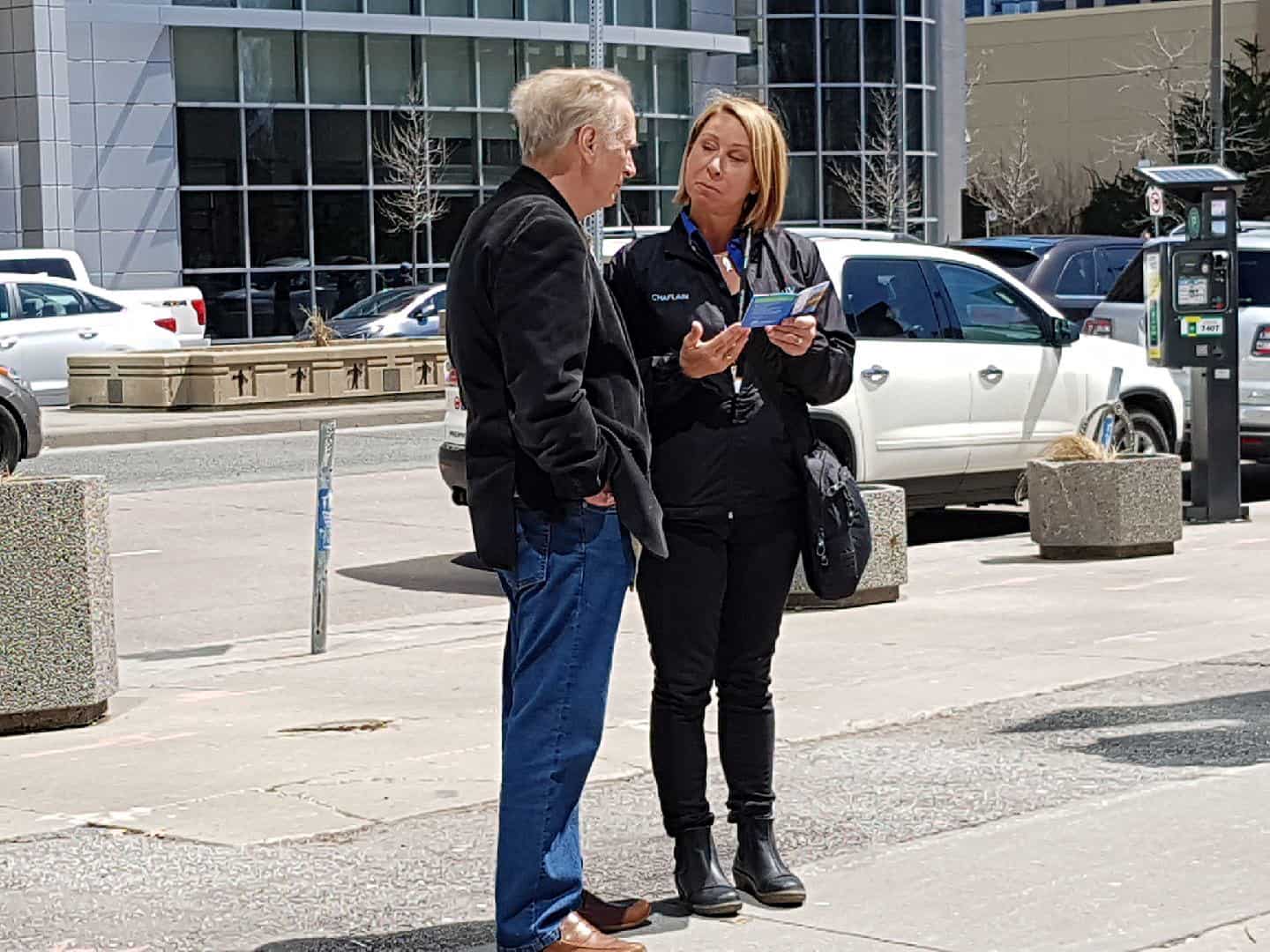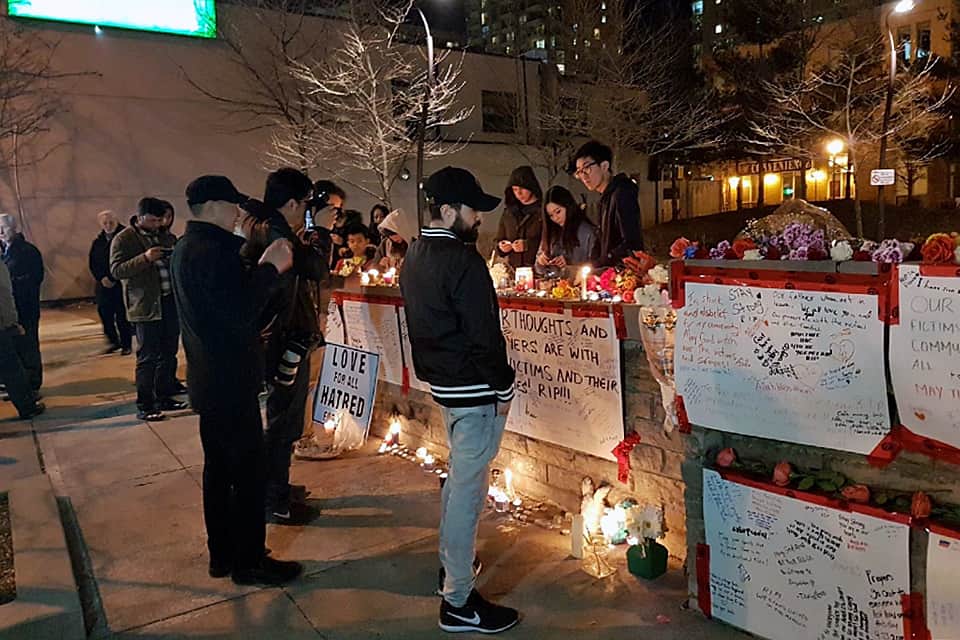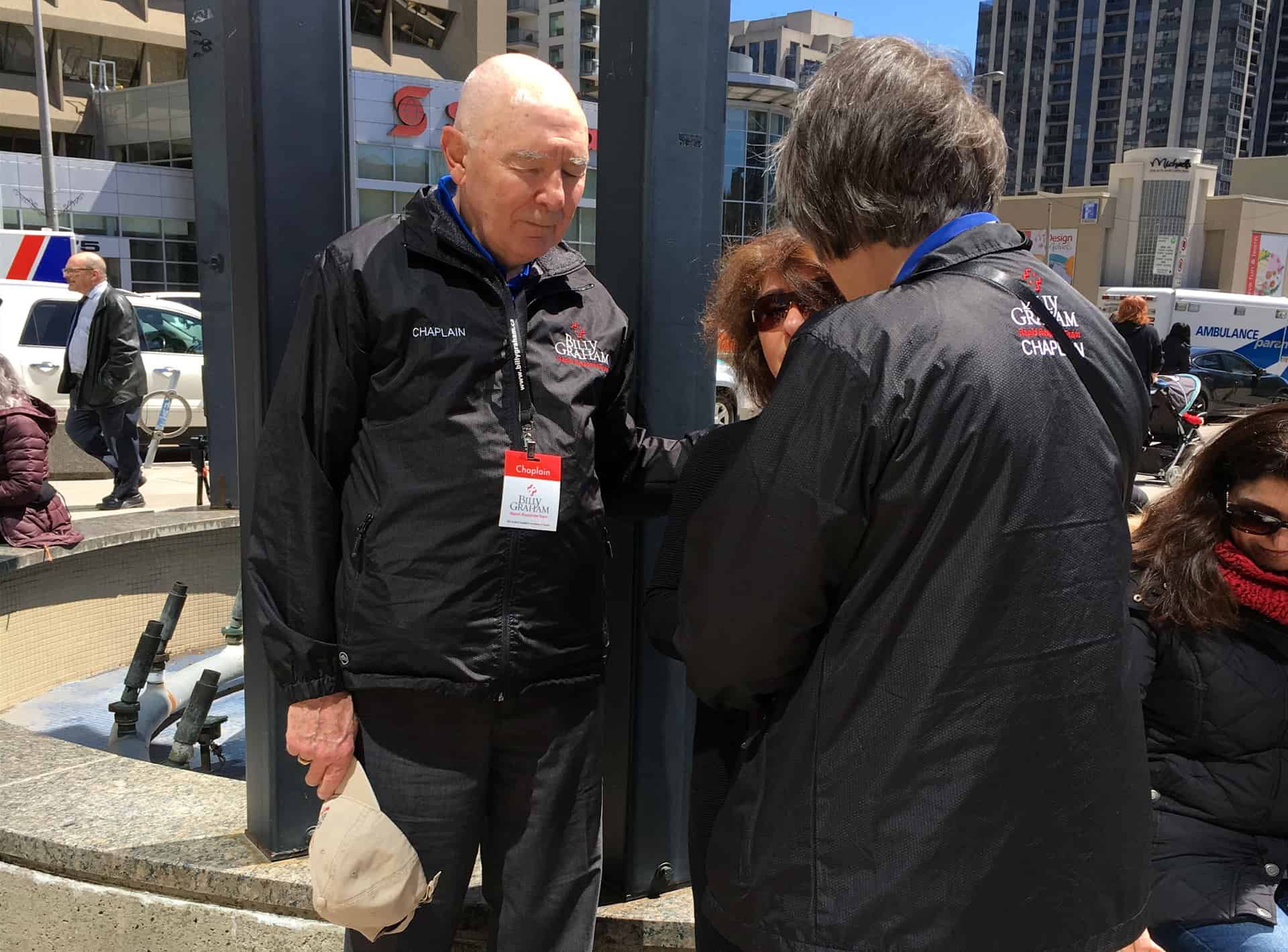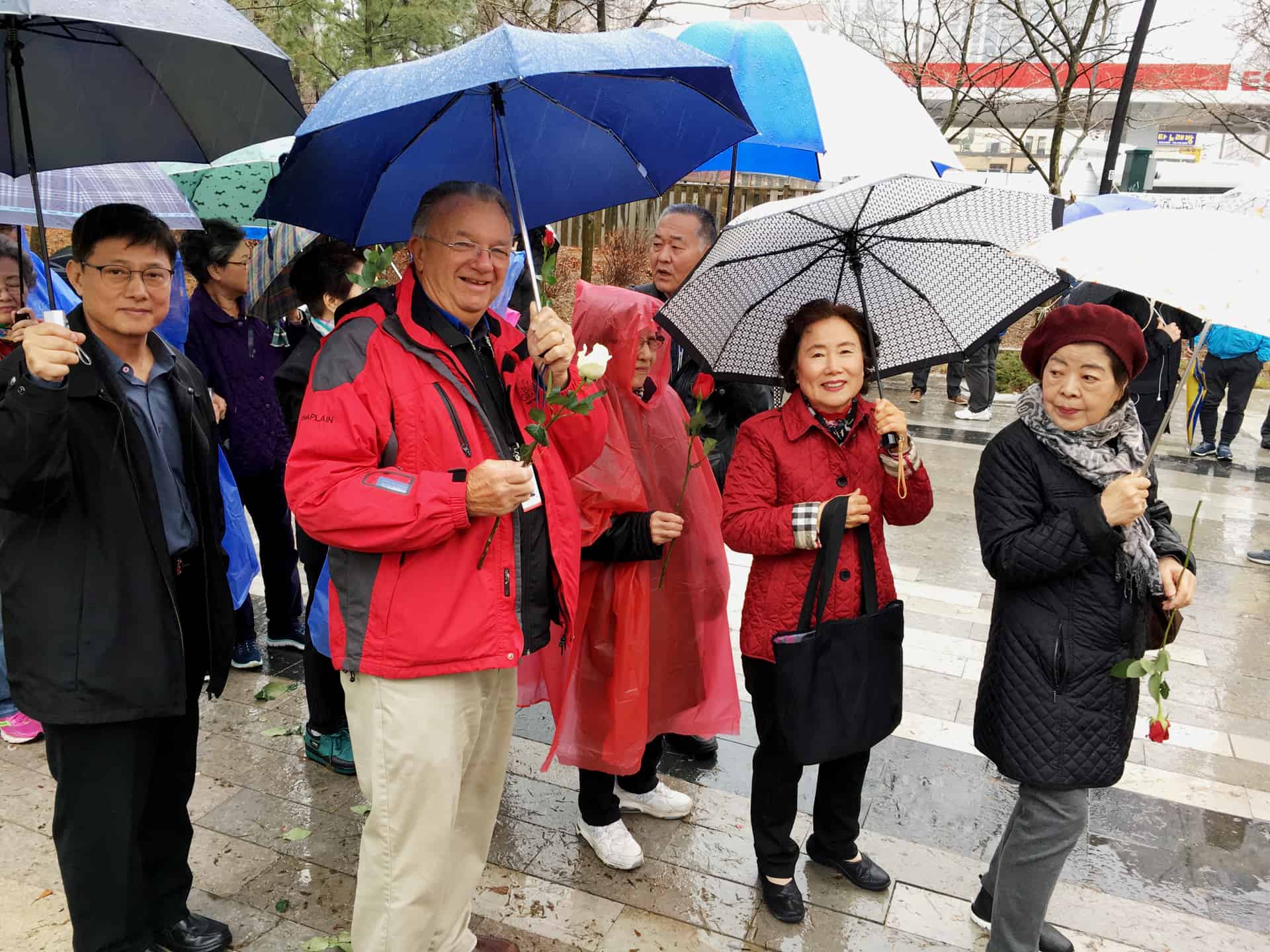 Give To Rapid Response Team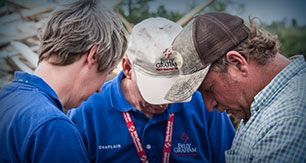 Your gift will provide for the training and deployment of our Rapid Response Team chaplains, who are deployed when natural or man made disasters strike in Canada and abroad. RRT chaplains serve and support hurting people affected by crisis, and share the message of hope found in Jesus.