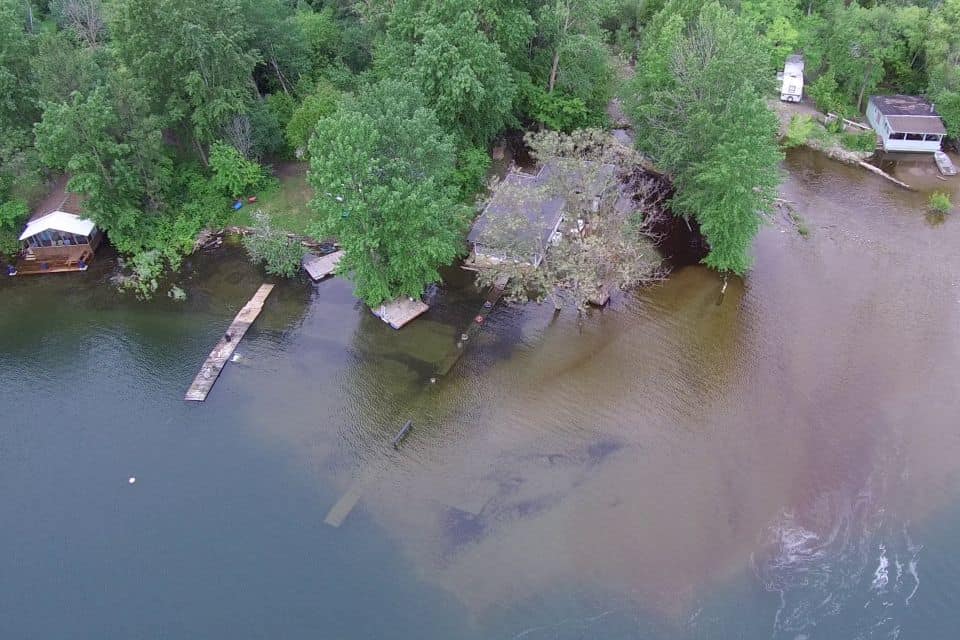 Ann*, a single mother of six, was forced out of her home in Vernon, B.C. in May when the rising water of Okanagan Lake flooded her basement.
Thanks to funding provided by supporters like you, crisis-trained Billy Graham Rapid Response Team chaplains were able to meet with Ann. She was one of 62 residents and volunteers that chaplains prayed with as Vernon residents dealt with flood damage and Samaritan's Purse volunteers removed damaged possessions and prepared homes for repair.
A total of eight chaplains spent time in Vernon during our two-week deployment in July. They took advantage of every God opportunity to reveal Christ's love to residents and volunteers as they listened to them, provided a shoulder to cry on and, when possible, explained the Good News of Jesus Christ.
Ann revealed that she often prays, but was not sure about her relationship with Jesus Christ or about her eternal salvation.
The chaplain explained the Good News and how Ann could spend eternity in Heaven by accepting Jesus as her Lord and Savior. Ann understood and asked the chaplain to lead her in a prayer of salvation. As the chaplain finished, Ann responded "yes, amen."
We know that angels are rejoicing over her decision for Christ and how it provided comfort as she and her children dealt with their flooded home.
You can help bring peace and salvation to troubled lives through your prayers and donations to the Rapid Response Team. Please join us.
*Name changed to protect privacy.
Give To Rapid Response Team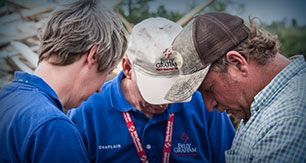 Your gift will provide for the training and deployment of our Rapid Response Team chaplains, who are deployed when natural or man made disasters strike in Canada and abroad. RRT chaplains serve and support hurting people affected by crisis, and share the message of hope found in Jesus.