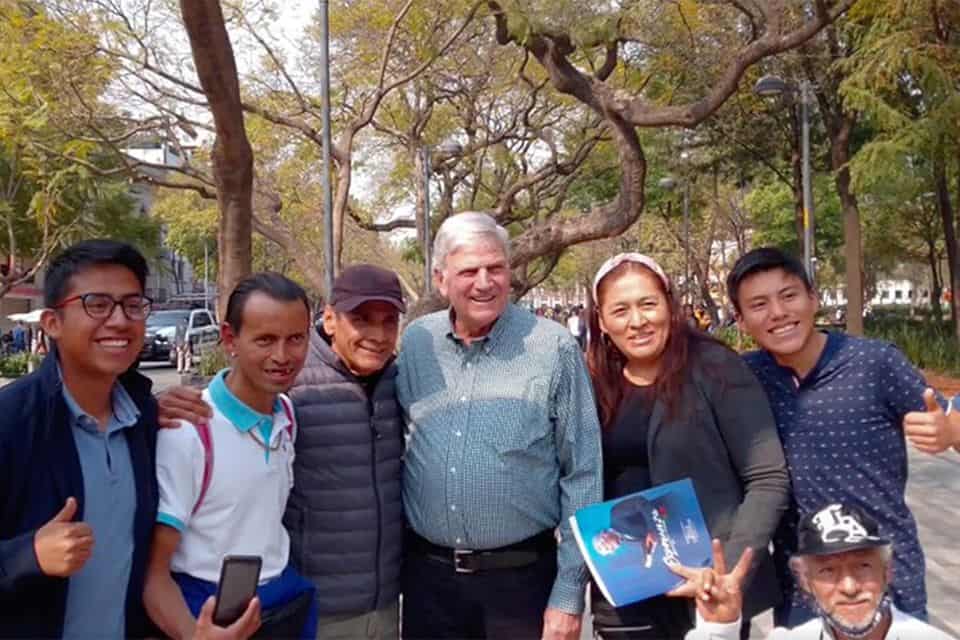 Alameda Central is a park in Mexico City where at any given moment, dozens of people are walking past in every direction. Many sell food or novelty items. Some gather to play music and dance. Others simply sit and chat.
But on Thursday nights, an unusual sound breaks through the hustle and bustle of downtown Mexico City.
Praise music begins to play on a loudspeaker and a pastor speaks through a microphone, inviting everyone to join the service.
It's a church not built with bricks, but with the spirit of those who long to worship God. A church not anchored by a cement foundation, but by the strength of those who desire to love their neighbors as themselves. A "church without walls."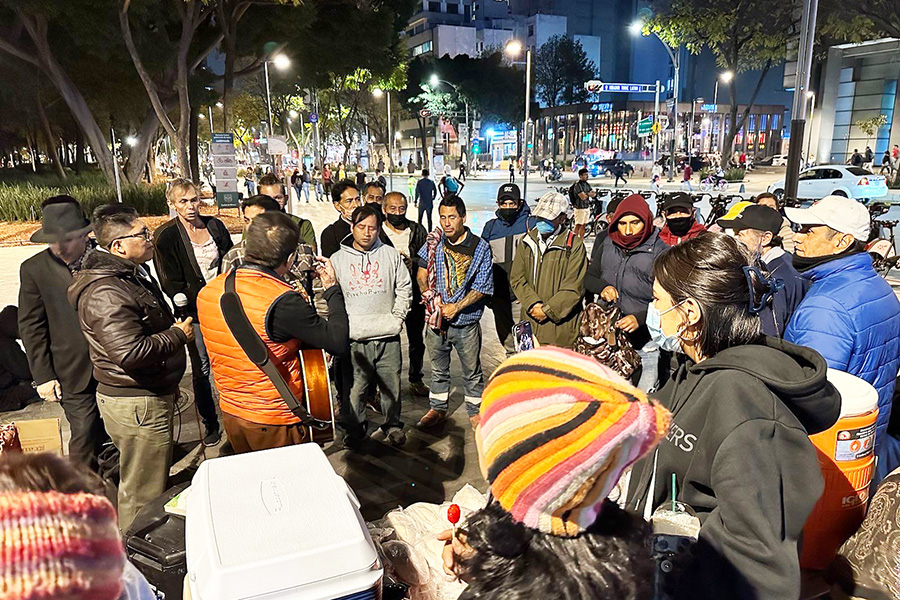 During years of preparation for February's Festival Esperanza CDMX, Billy Graham Evangelistic Association (BGEA) team members who helped organize the outreach stayed at a hotel across the street from Alameda Central.
"I used to go jogging for exercise," says Efraín Sostre, pastor of a church in Puerto Rico and a member of the BGEA team for Latin America. "But one day I found the Alameda closed, so I had to run through the streets behind the hotel. I came back heartbroken, crying, because of all I had seen. Dozens and dozens of people, seniors, young adults, and children sleeping in the streets, in temperatures of 46 or 50 degrees."
Sostre knew he had to do something, so he and his church in Puerto Rico gathered resources to start the "Mantas de Amor" (Blankets of Love) ministry, giving away bags with blankets, personal hygiene items, and food to homeless people near the Alameda.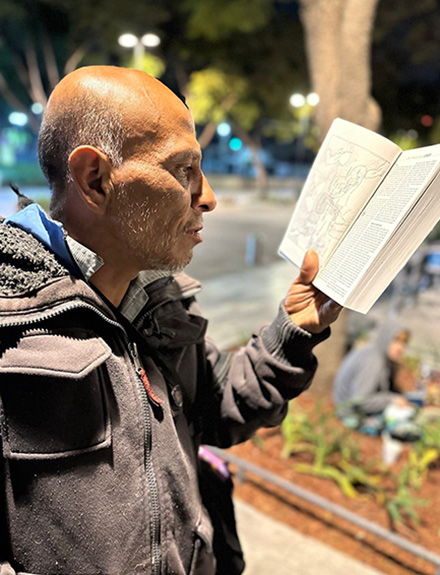 When Efraín Sostre spoke to the pastors in Mexico City about his pain at seeing such a situation and the project he had launched, Pastor Ignacio Mosqueira knew this message was for him. For several months, he had felt called to do something for the homeless people in his city.
Mosqueira approached Sostre and said he and his church would help distribute the Blankets of Love bags.
But his desire to help the homeless didn't end there.
"What we wanted was to recover the essence of Jesus' ministry, to get out of the church, out of the temple, and raise the Church Without Walls," said Mosqueira.
Since 2020, Mosqueira and some members of his church, Centro de Identidad Cristiana Shekinah—located in Tláhuac, southeast Mexico City—have prepared food and gathered the "Mantas de Amor" bags. Every Thursday, they head to downtown Mexico City to have an open-air worship service. Depending on traffic, it takes them up to two hours to reach their destination.
"Every Thursday, we take between 180 and 200 meals," Mosqueira commented. "[We also] take warm clothes now that it's cold. … And we take a box of Bibles to distribute to those who don't have one. We have our church service there, with more or less 15 minutes of music and 15 minutes in which we give a message and preach the Gospel."
Every week, new hearts are touched by the message of salvation.
"Maybe about 30 new people accept Jesus as their Savior every week, to the glory of God," he said.
"We go … to show them that we love them, that there are no differences between us, that all people have the same value," Mosqueira said. "We don't want to go just to give them food or things. We want to spend time with them. We bring food of the best quality, and we go and eat together with them, the same food."
People hug each other, have deep conversations, and lay hands on each other to pray.
"What people need, sometimes more than food and clothing, is a hug, a sense of appreciation and friendship," Mosqueira said.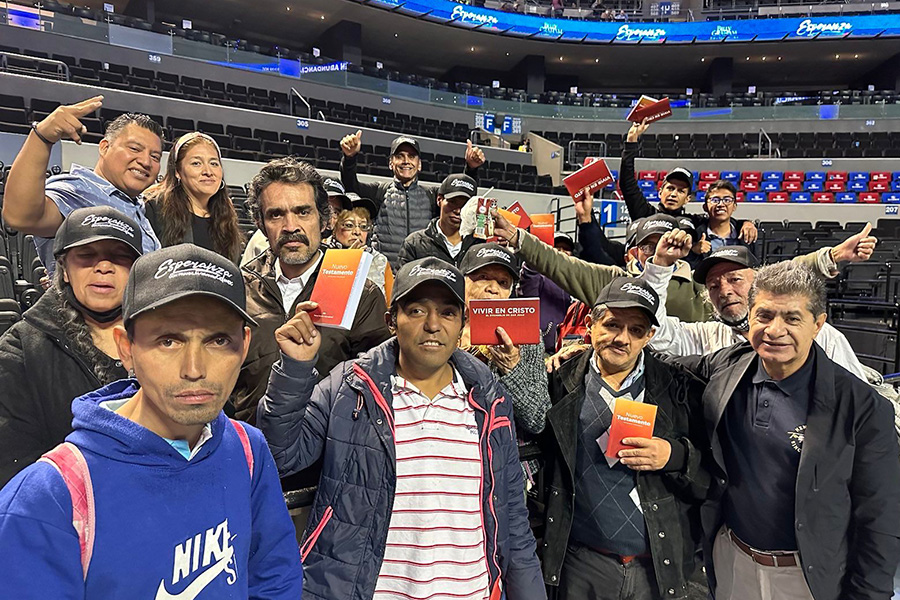 Despite the distance and the cost of public transportation, some of the homeless members of the Church Without Walls are now making the effort to attend Mosqueira's church in Tláhuac on Sundays.
"They have asked us where we meet on Sundays, and they want to join us. With God's help, we are now preparing a room there in our church so that those who would like to may have a place to stay there."