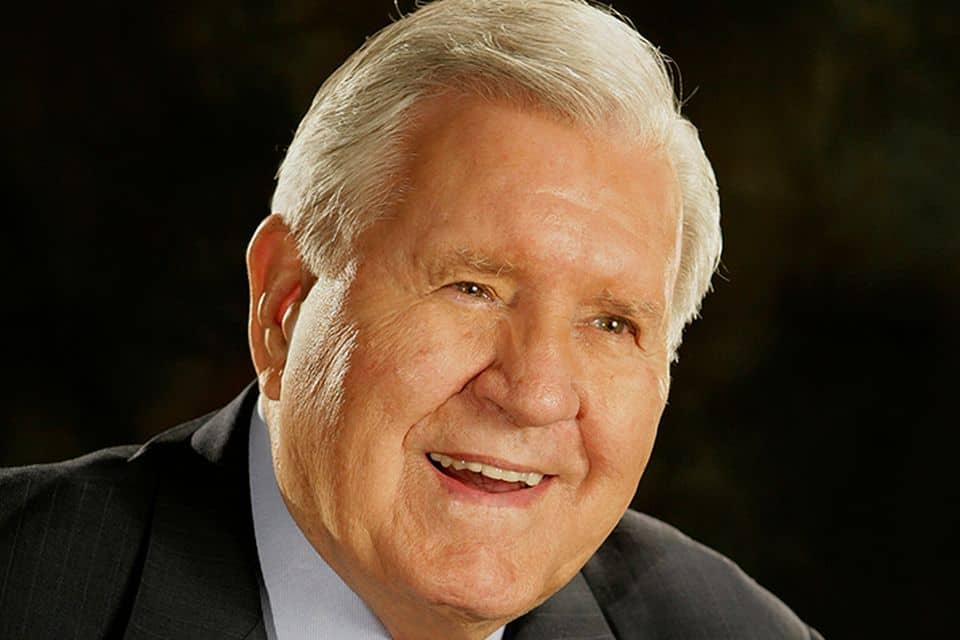 Cliff Barrows, 93, of Marvin, N.C., music and program director of the Billy Graham Evangelistic Association (BGEA), passed away today at Carolinas Medical Center-Pineville, following a brief illness.
As longtime director of music programming, and later television and radio programming, for Billy Graham Crusades, Barrows traveled the world with Billy Graham since the first Crusade in Grand Rapids, Mich., in 1947. Barrows hosted the weekly Hour of Decision radio program, heard around the world, for more than 60 years.
Barrows and Graham met in 1945 while Barrows was on his honeymoon. The two men soon formed the first team of what was to later become the Billy Graham Evangelistic Association.
"Cliff Barrows was the voice behind my father for 60 years, emceeing the platform for his Crusades and The Hour of Decision radio program," said Franklin Graham. "Not only was he one of my father's closest friends, but he was a friend to all of us on the team and in the family. Growing up, and until the day of his death, I called him Uncle Cliff. He was very much a part of our family. My father has said: 'The remarkable contribution Cliff has made to my ministry cannot be measured in human terms. I love him like a brother.' His counsel and suggestions were invaluable. He was a great friend and will be missed by all of us. Our thoughts and prayers are with his wife Ann and the entire Barrows family."
For his significant contributions to Gospel music, Barrows was inducted into the Nashville Gospel Music Hall of Fame in April 1988 and into the Religious Broadcasting Hall of Fame in February 1996. Barrows was also inducted into the inaugural class of the Conference of Southern Baptist Evangelists' "Hall of Faith" in 2008.
Son of Harriet M. and Charles Tilson Barrows (both deceased), Cliff Barrows was born and raised in Ceres, Calif. He is survived by his wife, Ann, and five children (from his first marriage) and their spouses—Chris and Bonnie Thomas, Bob Barrows, David and Betty Ruth Seera, Clifford (Bud) Barrows, and Bill and Teri Barrows—and numerous grandchildren. He is also survived by Ann Barrows' children and their spouses, Tal and Teresa Prince and David and Dana Shillington. Barrows was preceded in death by his first wife, Billie.
A public funeral service for Barrows will be held at Calvary Church in Charlotte, N.C. (5801 Pineville-Matthews Road), on Tuesday, Nov. 22, at 10:30 a.m., followed by a private interment.
NOTE TO EDITORS: A special memorial website has been created, accessible via www.billygraham.org. Photos, video and audio of Mr. Barrows are available for download: https://bgea.box.com/v/CliffBarrows.
Give To Where Most Needed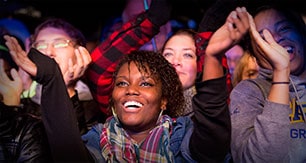 Help us fulfill our mission of proclaiming the Gospel of the Lord Jesus Christ to all we can by every effective means available to us and by equipping others to do the same.