Response team chaplain co-ordinator addresses leadership prayer breakfast
SYDNEY, N.S. – Devastating floods that washed over many parts of Cape Breton on Thanksgiving weekend 2016 only added to the trauma many in the area were already feeling.
That was an observation made by Ann Gillies who was a chaplain co-ordinator with the Billy Graham Rapid Response Team when it arrived here in October to help people cope with the floods.
She returned on Friday to speak about what she saw during the Nova Scotia Leadership Prayer Breakfast at the Membertou Trade and Convention Centre.
"The flood comes in and people are devastated. They lose material possessions but it's the pictures, the things that mean so much to each individual," she told those in attendance.
"For some people, especially the people of Cape Breton, it was just one more in a long list of losses for them."
The flood, she found, added to feelings of hopelessness deeply rooted in the community involving areas such as the loss of industry, addictions and abuse.
The job of the response team was not just to help people clean up but also to listen to their personal stories and the wonderful but sometimes tragic and sad history of Cape Breton.
"Some didn't have any hope for the future," she recalled. "Others were beginning to have some hope and so our job was to come alongside and sort of breathe a renewed hope into their spirit."
On her return for the first time since October, she wondered if many followed their advice that included reconnecting with their local church.
"Many of the people that we were called to their homes were struggling with all of those things and they had lost their place of hope and support from their church," she said.
"They had drawn away from their fellowship of believers. That gives them one more in that tier of discouragement and hopelessness."
Nobody is perfect, including the church, she said, but she believes the church can provide a sense of community that can be valuable in times of need.
Besides the keynote address from Gillies, Friday's breakfast also included readings from Sgt. Gilbert Boone of the Cape Breton Regional Police, Cape Breton Regional Municipality Mayor Cecil Clarke and music from Kim Butler and Friends.
The opening prayer came from Rev. Stacey LeMoine and welcoming remarks came from Sarah Barnes.
Speaking on behalf of event organizers, Dave MacKenna referred to the breakfast and others like it around the world as a Christian expression in the community, particularly the business community.
Because of the work of Gillies' team in October, they felt it would be valuable to bring her back to speak to the greater community about that experience.
"There's still a lot of people hurting," MacKenna said.
"You hear about stuff in Sydney which is devastating but there's Glace Bay, New Waterford and other places. They have people hurting too."
Despite feelings of hopelessness, he said the overall message they offer is all about hope.
Give To Where Most Needed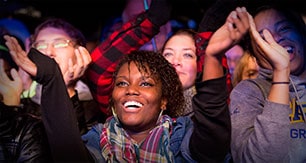 Help us fulfill our mission of proclaiming the Gospel of the Lord Jesus Christ to all we can by every effective means available to us and by equipping others to do the same.