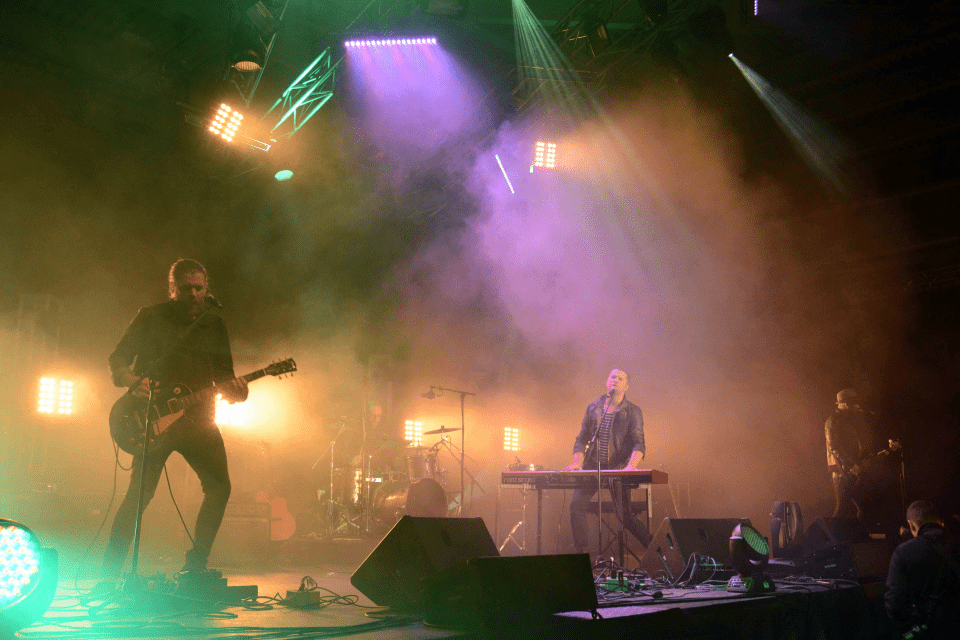 You'll find a broad range of Christian performers—to attract people of all ages— at Billy Graham Evangelistic Association (BGEA) outreach events.
That diversity was evident during BGEA Canada's recent Will Graham Celebration of Hope event in Fort McMurray, AB.
The music included Christian rap from Manafest, contemporary rock from The Color and The City Harmonic, plus hot new country act High Valley. Audiences were also treated to American illusionist Brock Gill.
View the photo gallery from the Fort McMurray Celebration Of Hope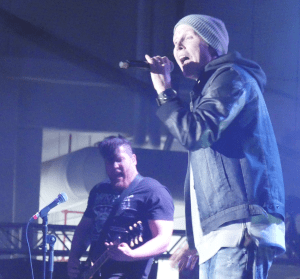 Canadian Christian rapper Manafest was a hit with the Celebration of Hope crowd in Fort McMurray.
"The entertainment tonight was awesome," gushed Brianna Gaulton, a Fort McMurray teen. "We usually don't get this kind of stuff in Fort Mac."
Manafest, who also appeared at a Will Graham Celebration the month before in Whitehorse, YT, applauds BGEA for making a consistent effort to appeal to a broad range of Christian musical tastes.
"They [BGEA] really get it with the way they've set up the music and speaking," he said in an interview. "People said it (the Celebration) felt welcoming—a place where they could bring their friends . . .
"Whether it was me or another artist, I think it's important that they [BGEA] had a bit of an oddity on the bill. It's important to have worship music, but also important that you're speaking into the culture. That's the part I played."
While many people in Fort McMurray knew about the Celebration of Hope and planned to attend, others were curiosity-seekers drawn in that same day by the fact it was held at MacDonald Park, the hub of community life in Fort Mac.
One boy came to play basketball in the afternoon, heard some of the musicians' sound checks, and phoned his mom to get permission to stay for the Celebration—including Will's presentation of the Gospel, and invitation to everyone to commit their lives to Jesus Christ.
"I was so excited to see many people deciding to come back in the evening, just from seeing us set up in the daytime," said BGEA Canada employee Michelle Kroening.
BGEA's programming and presentation of the Good News certainly attracts seekers and bears fruit. When Will gave his invitation near the end of the night, a boy was standing in front of the stage, listening intently and waiting to talk to and pray with one of BGEA's volunteer counselors.
The boy's basketball was still under his arm.
Give To Where Most Needed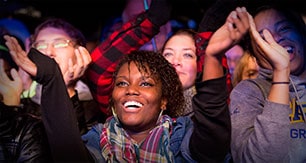 Help us fulfill our mission of proclaiming the Gospel of the Lord Jesus Christ to all we can by every effective means available to us and by equipping others to do the same.