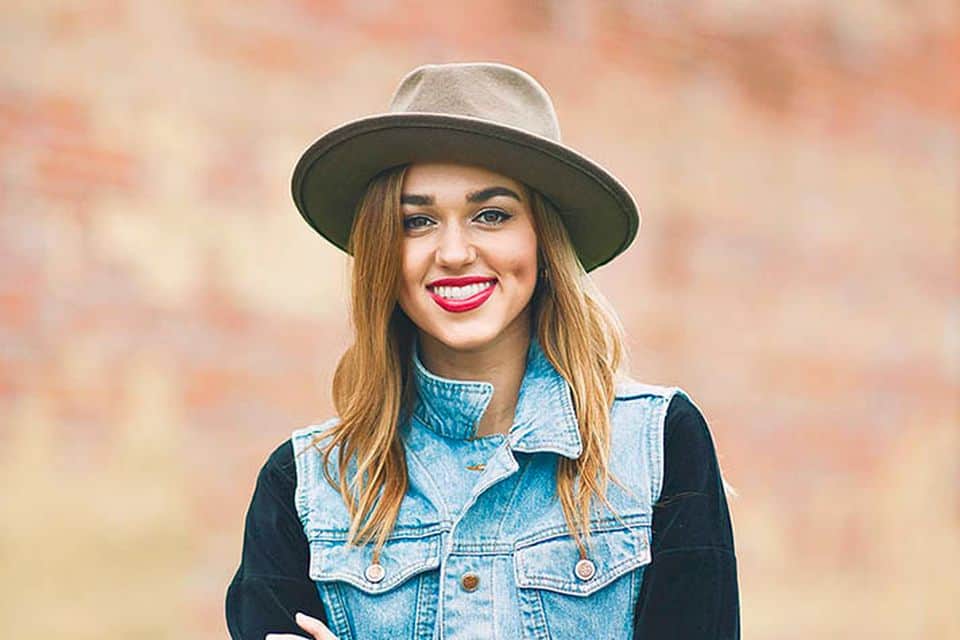 The Robertsons of Duck Dynasty fame are no strangers to boldness. Phil—the patriarch—has, on several occasions, taken a Biblical stand on marriage and other cultural issues. His son Jase—along with wife Missy—has also affirmed the sanctity of marriage and encouraged sexual purity.
Now, the next generation of Robertsons has taken up the mantle of boldness—and in their own way.
Sadie, Phil's 18-year-old granddaughter, is familiar to Duck Dynasty viewers through regular appearances on the show. She has millions of social media followers, and has written a book and launched a speaking series that bears the book's title: Live Original.
Subscribe to Decision
Get your own subscription, or renewal, or bless someone by giving Decision Magazine as a gift.
SUBSCRIBE NOW
As a young Christian navigating today's culture, she understands the tension between fitting in and standing out.
"It's one thing to go to church on Sundays or Wednesdays and call yourself a 'Christian,'" she said. "But when Jesus came, He said our job is to love. If you are a Christian and you want to be bold about it, the way to do that is to love people who disagree with you. That's how people are going to see God."
Another way Sadie chooses to stand out and stand up for her faith is by refusing to conform to the world's standards—and helping other young women find God-honoring alternatives.
In an age where modesty has been placed on a shelf and women are encouraged to dress provocatively, she collaborated with fashion designer Sherri Hill to create a line of what they call "daddy-approved" prom gowns, with reasonable hemlines and modest necklines.
The name of the line? "Live Original."
A Family Legacy of Bold Living
Sadie has convictions of her own, but she credits her family for giving her a firm foundation in Christian faith—and for being examples of boldness.
"One thing I love about my family is that no matter where they go, they don't change," she said. "They talk about their faith because that's who they are. They helped me to understand that being bold is a lifestyle."
Her older brother, John Luke, has also adopted a bold witnessing lifestyle. He and his wife of one year, Mary Kate, are students at Liberty University.
"I think watching my family be bold has given me the courage to do so in my walk with Christ," said John Luke. "Courage and boldness are very contagious. It's been important in my life to watch them stand for what they believe."
"It is also bold to be loving and kind to a world that's hostile toward the Gospel."
-Sadie Robertson
Yet the Robertson children understand that boldness cannot strictly be a family affair—it needs to be rooted in a personal commitment to Christ.
"I've never thought, I need to be bold. It comes down to my relationship with Christ," John Luke said. "It's not just about being a Christian. Or just about being bold. Being a witness should be a byproduct of loving Jesus."
Mary Kate agrees: "When you make a decision to follow Christ, boldness is just part of it. It comes down to whether you're all in."
As a couple who married young—in a world where the very definition of marriage is being tested—John Luke and Mary Kate have the opportunity to model God's plan for marriage in front of a confused generation.
"We can show people it's possible to stay committed," Mary Kate explained. "We're young, but we made a promise to each other and to God that we'll stay together."
Living boldly is far more than having moral values that are counter to the culture, Sadie said: "It is also bold to be loving and kind to a world that's hostile toward the Gospel. Jesus talked about what our job is—to love others. And people can see Him through the way we love one another. The world is starving for people who genuinely love. When they find those who do, they gravitate toward them."
The Robertsons can attest to the fact that boldness can be costly. Through the years, they have put their reality show on the line, they have lost business deals and missed other opportunities.
Was it worth it?
"Absolutely," Sadie said without hesitation. "There is a line in God's Not Dead 2 (in which she stars) that says, 'I'd rather stand with God and be judged by the world than stand with the world and be judged by God.'
"And that's exactly how I feel." ©2016 BGEA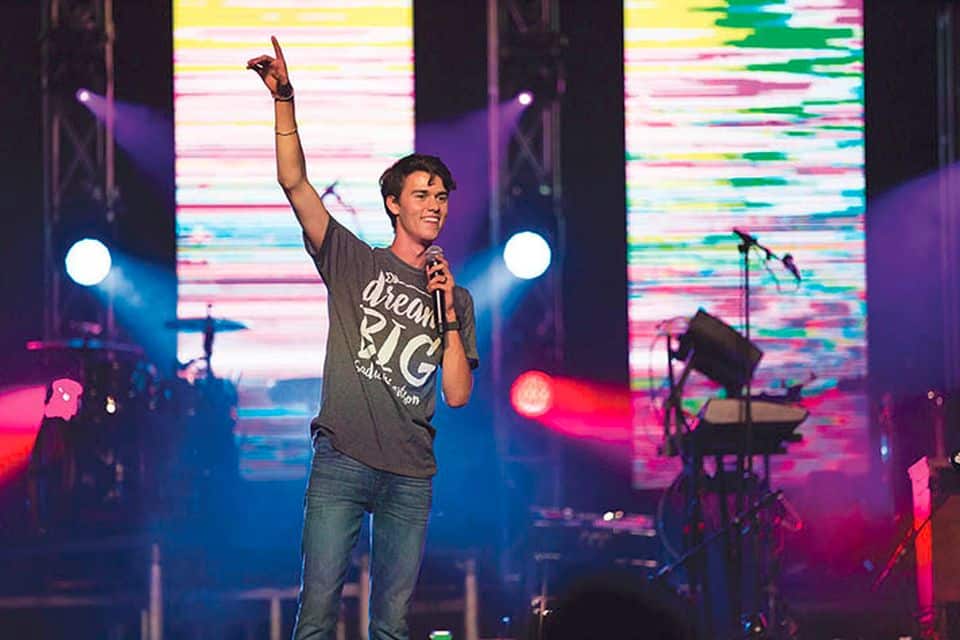 Give To Where Most Needed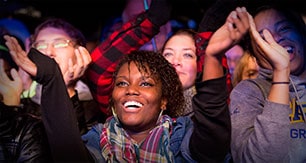 Help us fulfill our mission of proclaiming the Gospel of the Lord Jesus Christ to all we can by every effective means available to us and by equipping others to do the same.