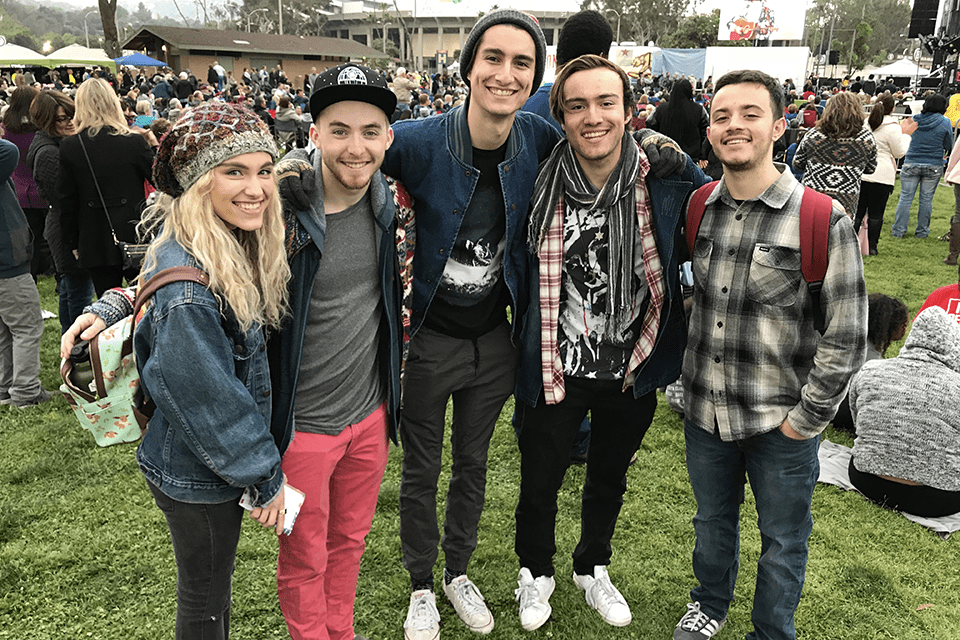 It's easy to get stuck in a Christian bubble, surrounding yourself with people of the same nationality or age group. But the Bible says to come together as believers, which includes every variety, Rashelle Nagata said.
Rashelle and some friends joined about 4,700 people Monday night in front of the Rose Bowl for Franklin Graham's second stop on the Decision America California Tour.
As a Hawaiian who attends a largely Asian American church, Rashelle was thrilled to be in such a diverse crowd full of people who want to have a lasting impact on the spiritual landscape of California. Diverse not only in race but also in age.
"I'm not here to sell you religion. Religion cannot save your soul."
—Franklin Graham
"It kind of seems like our generation dropped the ball on evangelism," her friend, 26-year-old Sam Meng said, as he thought about ways to personally carry the torch. "I want to see my generation want to do something" to further the Gospel, he said.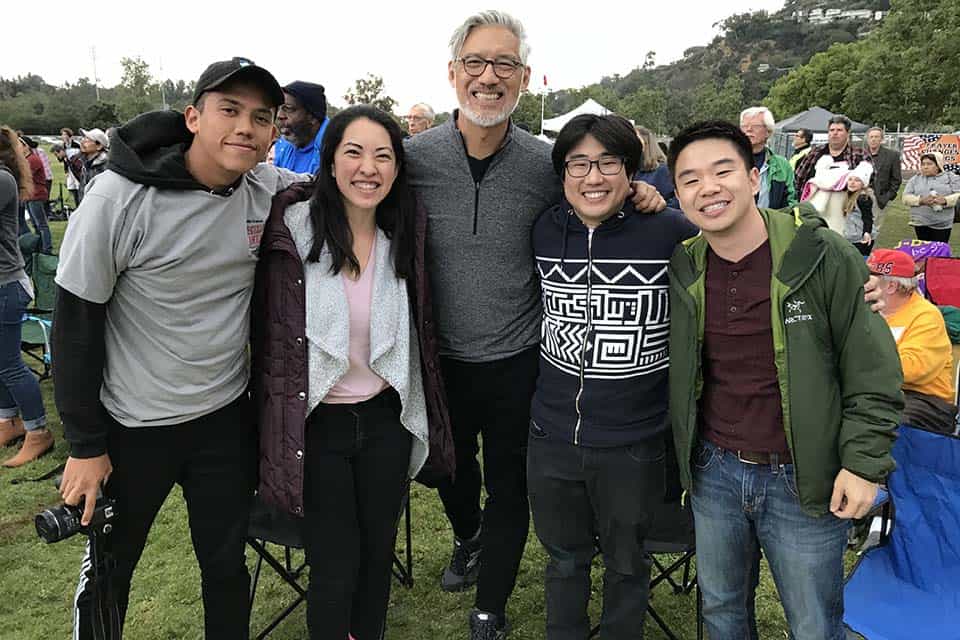 Across the Rose Bowl Lawn, five teenagers were taking a first step by passing out cards specifying how people can pray for California and, ultimately, point others to Christ.
All five attend Brand New Life Christian Center in Orange, about 45 minutes south of Pasadena.
Especially in an election season, 19-year-old Charlie Battaglia said, "My prayer is that people gain wisdom and ask God for guidance in who to vote for—who will best represent Him."
For Charlie's 18-year-old sister, Mia, this year marks the first time she can vote. She held a stack of prayer cards with one side detailing how people can vote in California's June 5 primary—the same day the Decision America California Tour ends.
"The church has been told they have to be quiet," Franklin Graham said, but on the contrary, "Our country needs to hear the voice of the church."
As the night grew dim, homes on the side of a hill overlooking the venue began to light up, a yellow glow coming through their windows.
"A city set on a hill cannot be hidden. Nor do people light a lamp and put it under a basket, but on a stand, and it gives light to all in the house. In the same way, let your light shine before others…" —Matthew 5:14-16
"A lot of youth want to get close to God, but they're not sure how," Charlie said. "We can't be afraid to open our arms and invite them to church and to events like this and help them understand they're not the only ones."
While so many come to California—and the Los Angeles area in particular—to chase dreams and find a better life for themselves, Rashelle's friend David Kim said, they're often met with disappointment.
As Franklin Graham faced the crowd of thousands, he said he had a word for them "that the Lord has put on my heart."
Hear a short clip of Franklin Graham's message in Pasadena.
Franklin shared a story from his early 20s when he wanted to party and live his own life, but was met in the end with emptiness.
"There was a time in my life when I rebelled. … I just didn't want God in my life," he said. "Have you been shaking your fist in God's face? Have you been rebelling against Him?"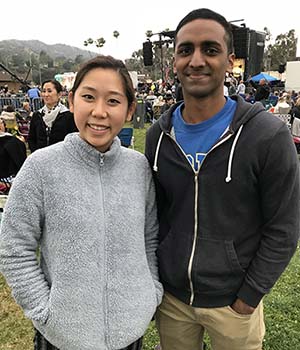 Franklin read a passage from 2 Chronicles 33 in the Bible about King Manasseh of Judah. The king did evil in the eyes of God and greatly misled the nation. It was only when he humbled himself before God, rid God's temple of idols and repented of his sins that he was forgiven and restored to God.
Manasseh may have rebelled and done terrible things, yet God was ready to forgive it all, Franklin said. And He'll do the same for anyone who seeks genuine forgiveness.
"Tonight, I'm not here to sell you religion. Religion cannot save your soul," Franklin said. "I want you to know the God of heaven. I want you to know the God who created you."
It's that same God, he said, who out of His love sent His own Son, Jesus Christ, to save us from our sin.
"So what hope do we have? Our hope is in God's love," Franklin said.
Moments after Franklin's message, 19-year-old Charlie Battaglia shared his takeaway: that God can use anybody, just like King Manasseh. And just like him.
The Decision America California Tour continues through June 5. See the remaining stops and learn more about the Pacific Northwest Tour in Oregon and Washington this summer.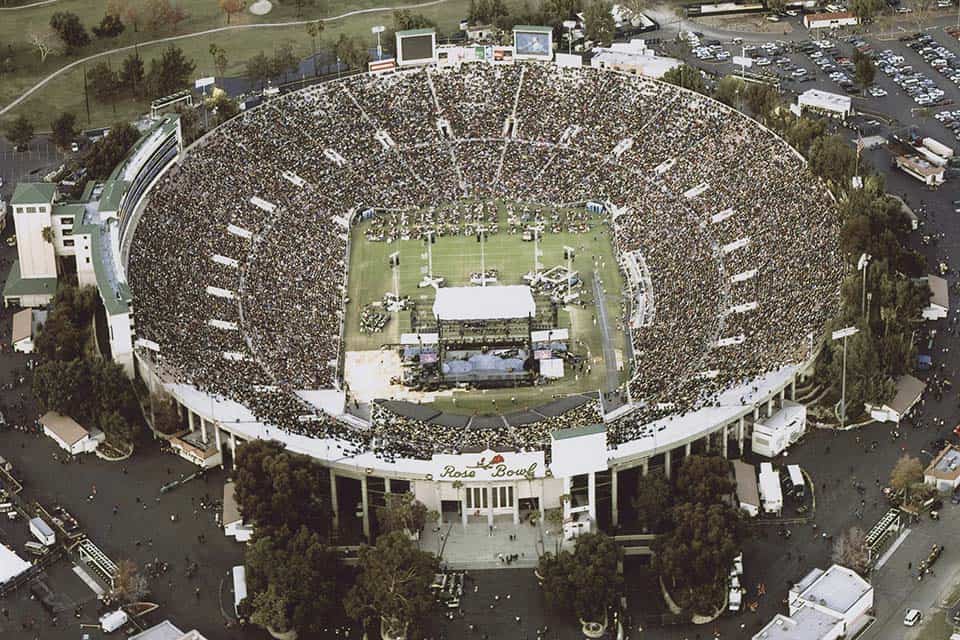 Give To