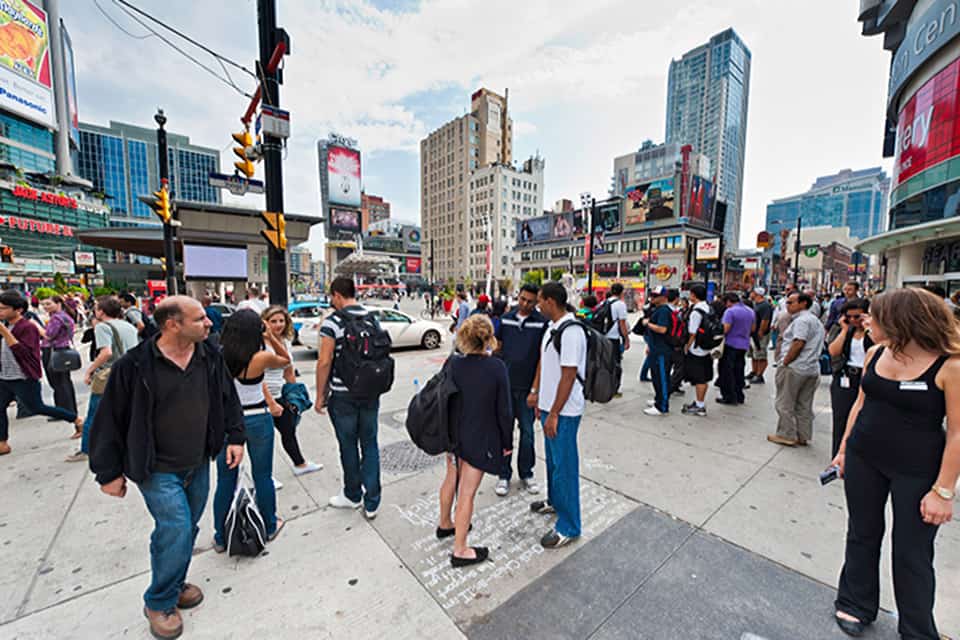 Over 6 million people call the Greater Toronto region home. Yet a majority of the population—51 percent—was born outside of Canada.
To say that Toronto, the fourth biggest metropolitan area in North America, is a melting pot only scratches the surface. More than 160 different languages are spoken there.
"Toronto is probably the most multiethnic city in the world," said David Ingram, director of ministry for the Billy Graham Evangelistic Association of Canada. "They love the Lord here and are very willing to tell their family and friends about the Lord."
Which may explain the buzz surrounding the Sept. 12-14 Greater Toronto Festival of Hope with Franklin Graham at the Air Canada Centre.
More than 600 churches are participating in the Festival, with over 5,000 completing the Christian Life and Witness and FM419 training courses.
More than 1,500 have signed up to be counselors at the three-night event.
"Word is getting out publicly (through advertising)," Ingram said. "But our goal all along is to bring a friend. Studies have shown that 80 percent of people who make decisions are invited by their friends."
The event isn't a tough sell. Come see a free concert on either a Friday (7 p.m.), Saturday (7 p.m.) or Sunday (6 p.m.) at a place where many have probably caught a Toronto Raptors or Maple Leafs game in the past year or two.
The band lineup each night promises high-energy music with a positive message. On Friday, The City Harmonic (from nearby Hamilton, Ontario), along with the Newsboys and the Toronto Mass Choir will all perform.
On Saturday, the Festival's Youth Night will be highlighted by Grammy Award-winning Lecrae and Canada's Thousand Foot Krutch, along with Lacey Sturm, Nate "NF" Feuerstein and Toronto's Manic Drive. Kari Jobe, Michael W. Smith and the Toronto Mass Choir wrap things up on Sunday night. All three nights will be streamed live via Internet.
"We're excited to have a major indoor arena and we're very pleased with the lineup," Ingram said.
The Festival of Hope marks the first massive Toronto outreach effort by the BGEA since 1995, the fourth and final year Billy Graham held a Crusade in this town. His first Toronto Crusade was in 1955 (at Maple Leafs Garden), where George Beverly Shea debuted the hymn "How Great Thou Art." Crusades in 1967 and 1978 preceded the 1995 Crusade, which packed the Toronto Skydome.
"A lot of people reference that as the last time churches really came together to work on a big evangelistic event like this," Ingram said. "And the ethnic diversity has only increased in the last 20 years."
Some early signs of the multicultural unity in the Festival of Hope included a Spanish church hosting a Christian Life and Witness class and a prayer/praise event held at a Filipino church.
"Our crowds have been at least 75-85 percent diverse," Ingram said. "We've seen Chinese (congregations), Filipino, East Indian, Hispanic, African Canadian, Farsi, Iranian…
"One of the cool things, and local leaders have told us this, is that there's really a spirit of unity of churches working together. It's just a really cool thing."
Excitement has been brewing for almost nine months—since the Festival of Hope launch on Jan. 16 drew 800 multicultural Toronto-area pastors.
"We've got the nations in this city," said Jamie Stewart, pastor of Kennedy Road Tabernacle, who was at Billy Graham's 1995 Toronto Crusade. "What I believe we're seeing today is a rehearsal for heaven."
The Festival of Hope will be translated into six languages—Mandarin, Cantonese, Spanish, Farsi, Arabic and Russian—via headsets.
"It's something that's greater than just your church, your denomination," said Pastor Ho-Ming J. Tsui of Richmond Hill Community Church. "It's an entire city, hundreds of churches coming together."
Give To Where Most Needed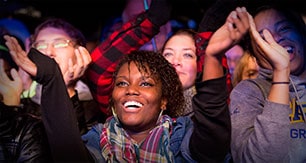 Help us fulfill our mission of proclaiming the Gospel of the Lord Jesus Christ to all we can by every effective means available to us and by equipping others to do the same.