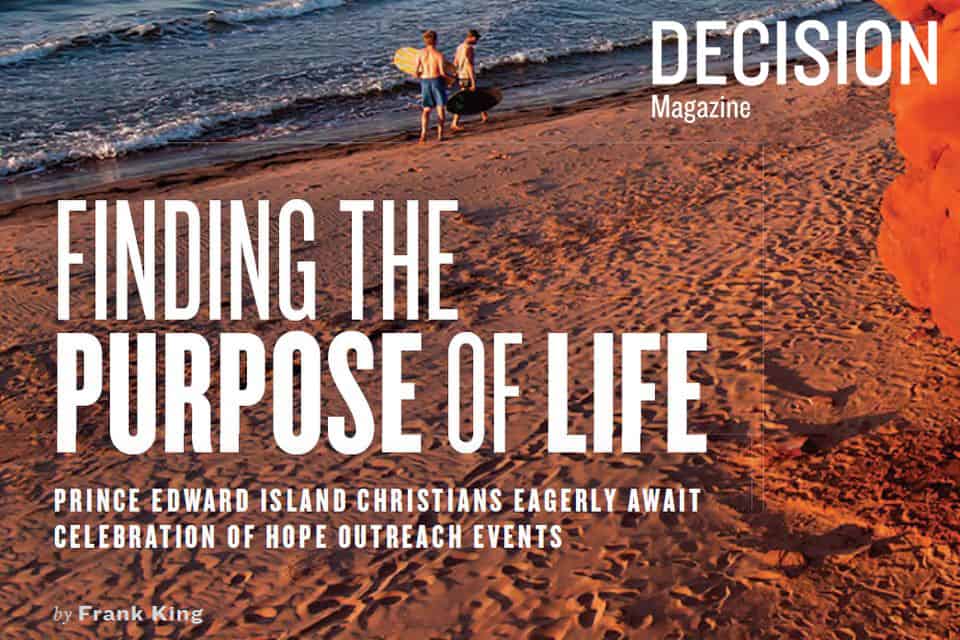 Subscribe to Decision
Get your own subscription, or renewal, or bless someone by giving Decision Magazine as a gift.
SUBSCRIBE NOW
It was 1992 and Bill Fleming, then 42, had long been searching for spiritual purpose. He'd attended church for many years, but something was missing.
"Is life insignificant? Am I here for a reason?" the Charlottetown, PEI resident recalls thinking. Then Bill learned about a multi-night Billy Graham Evangelistic Association outreach event in Charlottetown featuring Franklin Graham and Canadian evangelist John Wesley White.
He decided to attend. "I told God if everyone around me stands up and goes forward when the invitation (to make a faith commitment to Jesus Christ) is given, then I will, too. And that's what happened."
The experience was so meaningful that Bill convinced his two teenaged sons to go the next night and they, too, made decisions for Christ.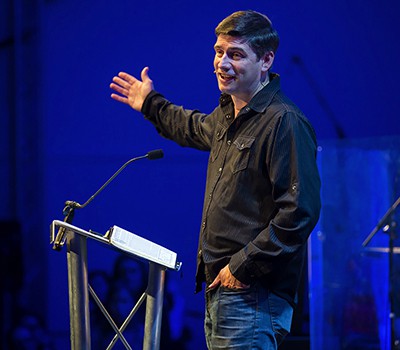 Will Graham will preach the Good News in Prince Edward Island on Nov. 3-5.
Now, 25 years later, Bill is enthusiastically giving back to God and to BGEA of Canada by serving on the leadership team for the PEI Celebration of Hope with Will Graham. The nine-month Celebration journey, which includes evangelism and discipleship training, prayer meetings, and a community outreach event, culminates with three nights of outreach Nov. 3-5 at Eastlink Centre in Charlottetown.
Bill and others in the Christian community believe their picturesque province needs a high-profile evangelistic outreach to unite churches, equip Christ followers to share their faith, and tell people about the Good News of Salvation. The province's growing social issues are also driving them forward.
"We're more insulated than the big cities in Canada, but drug use and bullying are growing," said Bill, who is treasurer at Community Baptist Church in Charlottetown. Bill's pastor, John Evans, is also a member of the Celebration's leadership team.
"The Celebration is beautifully named because it presents the only thing that can provide hope and peace," Evans said. "It's an excellent opportunity for people to meet that hope and peace."
John and Bill agree that PEI is not yet as secular as many other parts of Canada, and they believe there's still a willingness among residents to hear and consider a simple, direct Gospel presentation.
"We've had a huge influx of immigration (from Muslim countries and from Southeast Asia) and these people are spiritually searching," John said. "So this is a tremendous opportunity to plant the seeds of the Gospel."
And they believe God will work powerfully through Will Graham.
"Will is a straightforward evangelist and I think he'll tell people the solution to life's problems is Jesus–how He's sinless, how He has a plan for us, and how He gave us free will and we messed it up," Bill said.
Give To Where Most Needed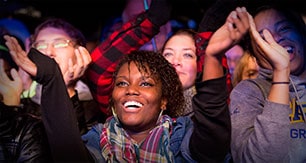 Help us fulfill our mission of proclaiming the Gospel of the Lord Jesus Christ to all we can by every effective means available to us and by equipping others to do the same.