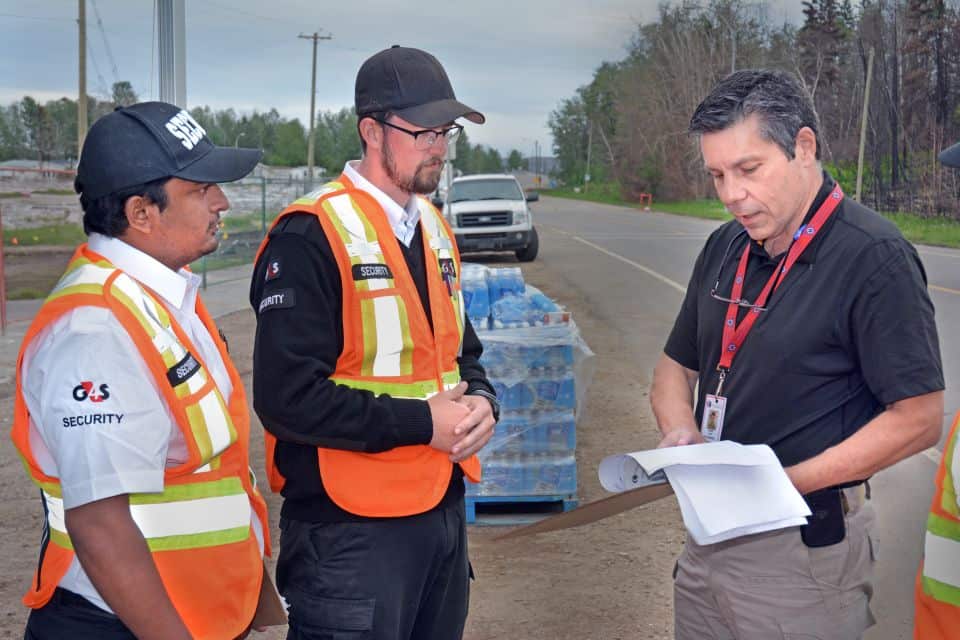 Mark Kay knew Fort McMurray needed spiritual and emotional help to recover from the catastrophic wildfire. So when the Billy Graham Evangelistic Association of Canada offered its crisis-trained Rapid Response Team chaplains, he enthusiastically agreed.
Mark is manager of corporate security for the Regional Municipality of Wood Buffalo, which includes Fort McMurray. He's also part of a taskforce overseeing access to the severely damaged neighborhoods of Beacon Hill, Abasand, and Waterways.
"The chaplains have been fantastic—an excellent resource for us," Kay said.
Security guards and officials have technical knowledge, Mark said. But they don't have the skills or the time to help people who were emotionally devastated at losing their homes, vehicles and possessions.
"What I've seen is wonderful—they [the chaplains] have stepped into that gap for people who need support," he said.
In one instance, a woman returned from a month-long evacuation to find her home still standing. However, it was in a fire-damaged zone and so she wasn't allowed to move back in.
"The chaplains guided her through the process of getting what she needed to take from her home," Mark explained. "It was fantastic for the chaplains to be here to offer her that compassion."
The role of Rapid Response Team Chaplains is to provide a listening ear, a shoulder to cry on and, if requested, prayers. There have also been instances where their presence, love of Jesus Christ, and Biblical knowledge have caused people to commit their lives to Christ. None of this bothered Mark in the least.
"What the chaplains present is strong values, compassion, and empathy," he said. "They also present emotional strength and patience. It's an honor to have them here."
We expect the chaplains to be in Fort McMurray for until the end of July, making this the largest RRT response since the 2013 southern Alberta floods. Because of the size of this response, we need more donations to help as many people as possible.
While BGEA chaplains help to address Fort McMurray's emotional and spiritual needs, our sister organization, Samaritan's Purse Canada, is addressing residents' physical needs.
Samaritan's Purse has two of its specially outfitted Disaster Relief Units, plus a variety of other vehicles and equipment, in Fort McMurray. The Christian relief and development organization is partnering with local churches, their congregations, and other Fort McMurray residents who want to be involved in the clean-up and restoration.
Give To Rapid Response Team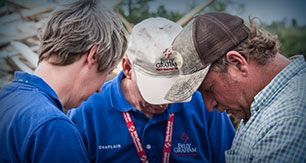 Your gift will provide for the training and deployment of our Rapid Response Team chaplains, who are deployed when natural or man made disasters strike in Canada and abroad. RRT chaplains serve and support hurting people affected by crisis, and share the message of hope found in Jesus.