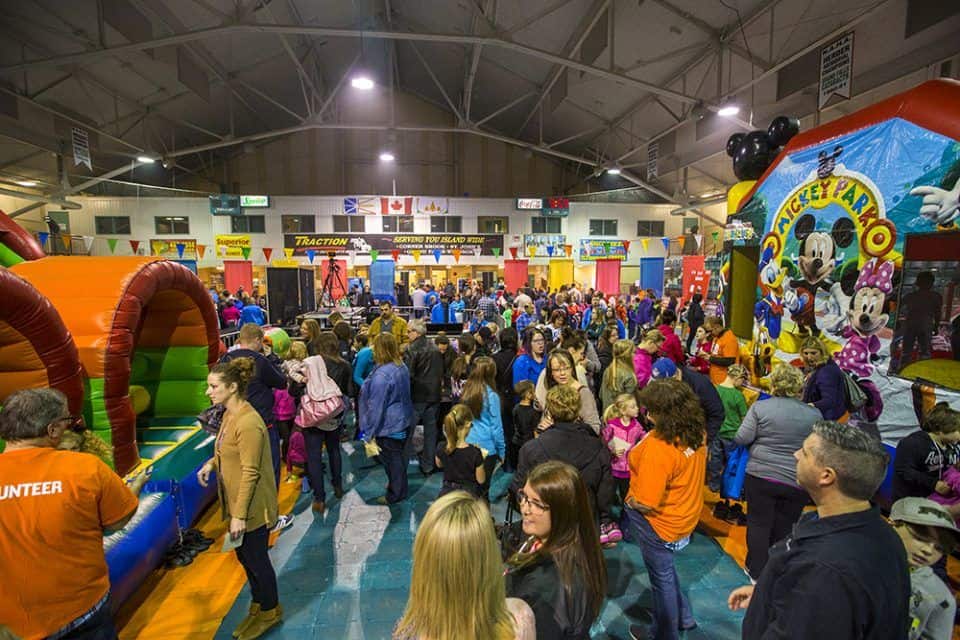 Joy, Jesus, and the faith of children filled the Joe Byrne Memorial Stadium in Grand Falls-Windsor, Newfoundland on Saturday morning to begin the two-day Celebration of Hope with Will Graham.
Angie Rogers, a well-known East Coast performer took the stage with her sister, Stephanie Snow, and led a high-energy performance of worship songs.
Pastor Mike Freake, associate pastor from Evangel Church, challenged the children to ride his 'backwards bike'—a specially designed bike that pedals and steers opposite to a normal bicycle—even offering $100 to anyone who could ride it even a short distance across the stage.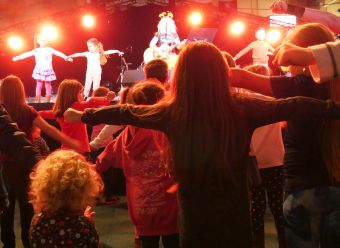 Praising God at KidzFest.
Five tried, and each failed, but this gave Mike an opportunity to explain God's strength to the young audience.
"Some things in life, just like riding this bike, might seem impossible to us," said Mike. "But nothing is impossible to God."
Then Mike, describing the beauty of the area in which he and his audience live–now adorned in beautiful fall colors—explained that like the fall scene around them, they too are part of God's creation and His plan.
"There is only one thing that stops us from having the right relationship with God, and it's called sin, and that's just doing things opposite to how God wants us to live and how he wants us to be," Mike said.
Mike showed everyone a huge bag of foam beads representing sin and a small jar representing Jesus. There appeared to be far too many 'sins' to fit inside the jar, but Collins filled it over and over again to the astonishment of the children.
"Jesus takes away all our sins if we ask Him—if we let Him in," he said.
Then, following a simple prayer, Mike invited the children to come forward and accept Jesus as their personal Savior. Forty responded, sometimes surprising the parents who brought them.
KidzFest performer Stephanie Snow never expected her own daughter to come forward because Ava is usually too shy to do something so public. But Ava did.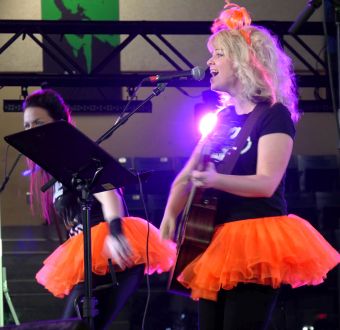 Angie Rogers, a well-known East Coast performer, led a high-energy performance of worship songs.
"I care about kids knowing about Jesus, and letting kids know that He loves them," Stephanie said, while choking back tears in response to Ava's decision. "But I was really surprised today to see Ava say, 'I want Jesus to be my best friend.' I wasn't ready for that and it is amazing."
Sherry Pomeroy, brought her six-year-old daughter Kara and her friend Miranda to KidzFest, and both accepted Jesus as their Savior. The two joked that they've always been like sisters because they have so much in common—including a dislike for cake icing—and now they're also sisters in Christ.
"I did this because I love Jesus, and (because) He has taken away my sin," Kara said.
Sherry is happy her daughter made this life-transforming step of faith at only six years of age, and said outreaches like BGEAC's KidzFest can reach children in a way that regular church attendance or Sunday school cannot: "An event like this brings people closer and appeals to kids in a way that is different from the regular church experience or what they might have at home."
Give To Where Most Needed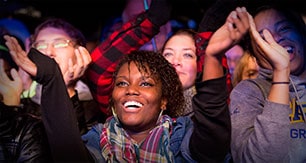 Help us fulfill our mission of proclaiming the Gospel of the Lord Jesus Christ to all we can by every effective means available to us and by equipping others to do the same.