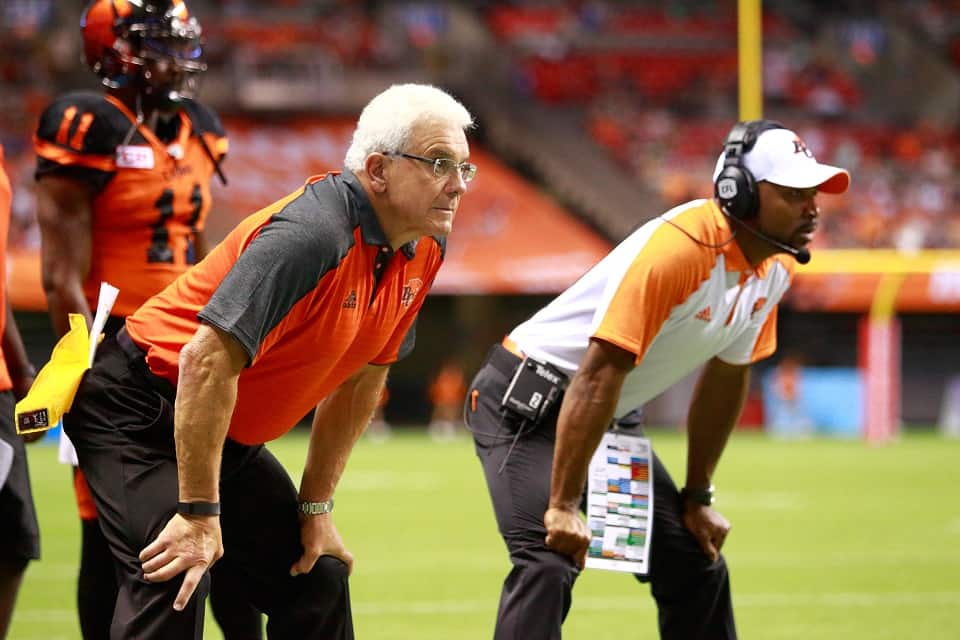 Subscribe to Decision
Get your own subscription, or renewal, or bless someone by giving Decision Magazine as a gift.
SUBSCRIBE NOW
This may be hard for many sports fans to believe, but one of the most iconic legends in Canadian football, and one well-known for his faith in Jesus Christ, grew up wanting to play hockey.
"Hockey was the first team sport I played," explained former B.C. Lions Coach Wally Buono.
Growing up in Montreal, where the National Hockey League Canadiens are king, Wally idolized Frank Mahovolich, whose 22-year NHL career included a four-year stint with the Canadiens from 1971 to '74.
Wally wanted to play the sport like so many other Canadian youths; however, his skating skills weren't elite. Fortunately, Wally liked all sports and had a natural giftedness for football, which was also more affordable for his family because, unlike hockey, all the equipment was provided.
Wally established a playing and coaching career in the Canadian Football League that may never be equaled.
After winning two Grey Cups as a player with the Montreal Alouettes during the 1970s, Wally went on to become the winningest—and, he'll point out, the losingest—coach in CFL history.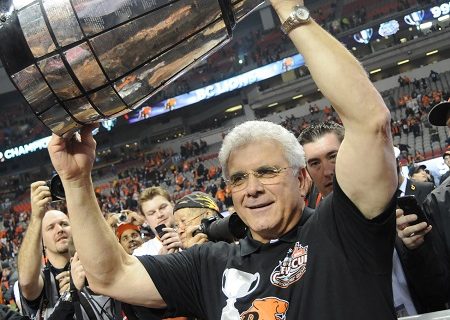 During 25 seasons on the sidelines, he led the Calgary Stampeders to three Grey Cup victories and the Lions to two. He also coached many of the top quarterbacks in league history, including cup winners Doug Flutie, Jeff Garcia, Dave Dickenson, Mike Reilly, Henry Burris, and Travis Lulay.
Shortly before he coached his last game in 2018, the CFL's official website named Wally "the CFL's most iconic coach." He was inducted into the Canadian Football Hall of Fame in 2014, four seasons before retiring at age 68.
For most of his football career, Wally, now 70, did his best to put one thing ahead of the game: his faith in Jesus Christ.
"Faith is an everyday journey and it becomes part of who you are," he said during a telephone interview from his home in Vancouver. "[As your faith grows], you start to realize that what you do and how you do it is different than what it was before."
When Wally started playing football, Alouettes defensive back Al Phaneuf, a Christian who was coaching a youth football team at one of Montreal's parks, invited Wally to join the team.
Several years later, Wally was awarded a football scholarship at Idaho State University. After graduation, he earned a spot with the Alouettes.
"God placed Al and his family in my life to start the plan of what He had in mind for us," Wally said.
During his 10 seasons as a punter and linebacker with the Alouettes, Wally played in five Grey Cups. He also reconnected with an Idaho State teammate, Pat Bonnett, while they both were on the Montreal roster. That reconnection changed the direction of life for Wally and his wife, Sande.
In 1975, Pat and the team's chaplain invited the Buonos to an Athletes in Action conference in Chicago, and that's where God brought them to repentance and faith in His Son.
"I'd been hearing from Pat and others how Christ paid for our sins and He was a gift that we had to receive," Wally recalled. "So when we went to Chicago, we heard that message, and one night someone in our group sensed I had a burden and asked if I was interested in accepting Christ."
Wally said "yes," and by the time the Buonos left Chicago, Sande had also entrusted her life to Him who is "the way, and the truth, and the life" (John 14:6, ESV).
"I feel blessed that I was a part of that, said Pat, who was Wally's Alouette teammate from 1973 to '79. "I thought Wally and Sande were sympathetic to Christ. Wally came to some of my chapels before games."
Their life-changing faith decision helped the Buonos survive and thrive during life's tough moments, including when the Alouettes cut Wally after the 1981 season, ending his playing career.
Wally spent several seasons as a CFL assistant coach before being promoted to head coach with the Calgary Stampeders in 1990. He would stay with the club for 12 seasons, leading the team to six Grey Cup appearances and three championships.
One of those games—a victory in Toronto in November 1992—sticks in his memory because after the celebrations, the club's owner told Wally (who was also the Stampeders' general manager) that he had to cut a million dollars from the team's payroll.
"I was so distraught that I didn't talk to one player until the following April," Wally remembered. "I couldn't face the reality of winning, then having to go to all the players and find a million dollars in cuts."
In an effort to lead by example, Wally reduced his own salary by 10%, then asked players to match it.
Every player except two agreed. It was one of many times when he had to lean on Christ to handle a difficult challenge.
"With every situation, I believe you pray about it, then God gives you direction and clarity," Wally said. "He put me in authority for a reason, and sometimes the task wasn't pleasant. But how you go about doing it, how you make the other people feel, and the amount of integrity you try to do it with, at least helps them understand the position you're both in."
Like Al Phaneuf and Pat Bonnett, who were among Wally's spiritual mentors, Wally mentored Dave Ritchie.
Dave, a now-retired CFL coach who led the B.C. Lions to the 1994 Grey Cup championship, lived with the Buonos for several months in the 1980s. He and Wally used to drive to work together, providing Wally a captive audience to discuss questions of faith.
"Dave says to this day that he became a Christian because of our relationship," Wally said. As a coach or a player, Wally says, "my job was not to preach to them; it was to show them what a Christian looks like."
Pat Bonnett said Wally's consistent example did not go unnoticed.
"It was always great to see Wally give acknowledgement to the Lord whenever he won a Grey Cup or an individual award."
Now, as they adjust to life after football, the Buonos are staying active by doing a lot of travelling. They're also spending more time with their children and grandchildren—each of whom has heard from Wally and Sande about the priceless value of making Jesus Christ their Lord and Savior.
"They all know the path to eternal life, and they all know that a relationship with Jesus is personal," Wally said.
Even as he enjoys retirement, Wally knows there's no end to his faith journey.
"When you accept Christ, life change keeps working all the time," he said. "When I look at my life, I wonder if I'm deserving of all my accomplishments. Could I have accomplished all that without our Lord and Savior? Some people have, but I don't believe I could have."
Give To Where Most Needed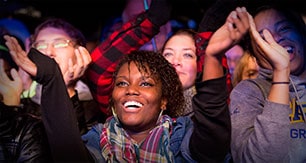 Help us fulfill our mission of proclaiming the Gospel of the Lord Jesus Christ to all we can by every effective means available to us and by equipping others to do the same.