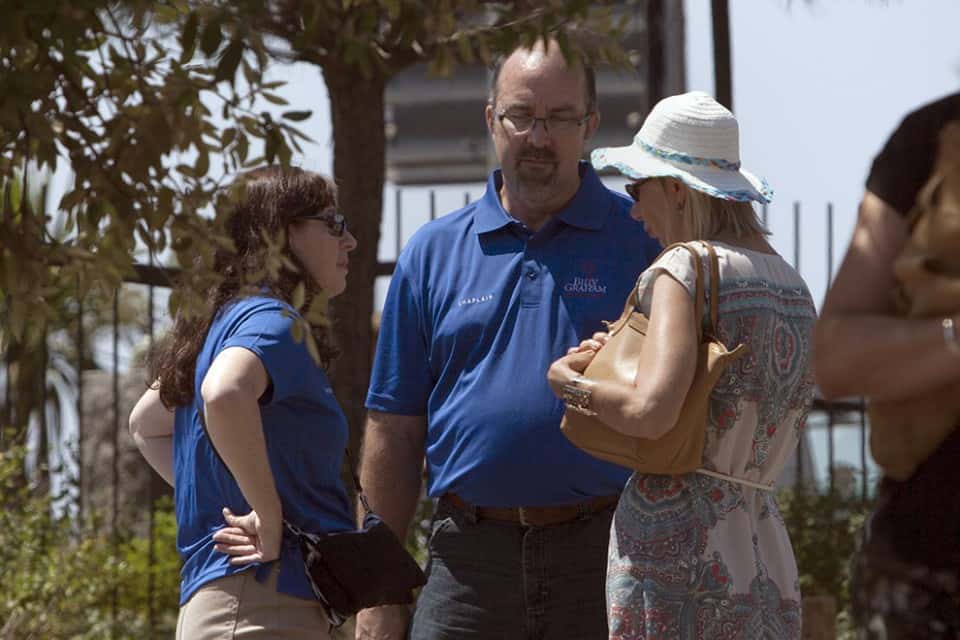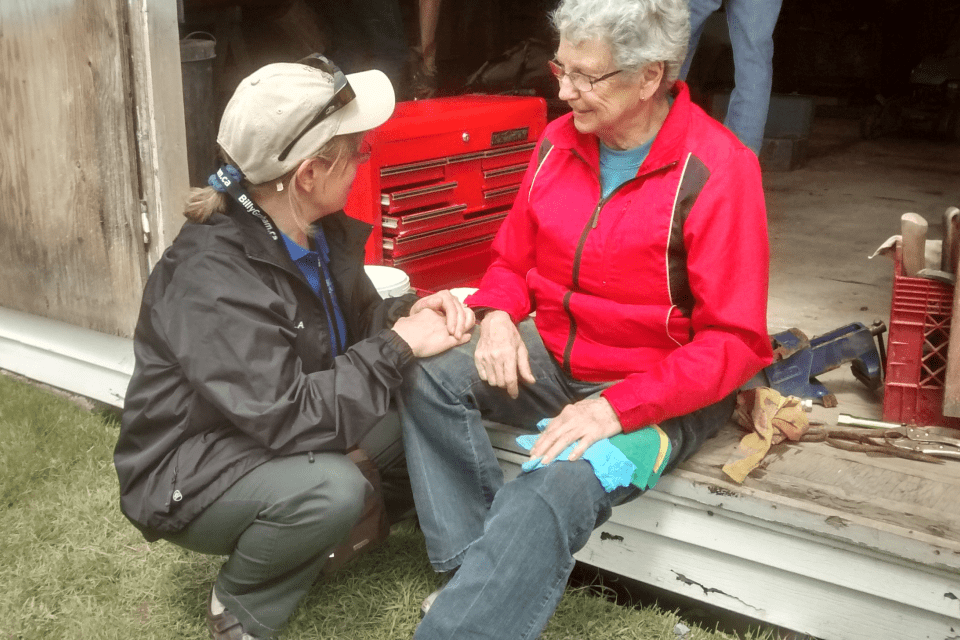 He was a New Brunswick locksmith, called to fix a poorly functioning door on the Billy Graham Evangelistic Association of Canada's Mobile Ministry Center truck in Fredericton. When he finished the job, he was also a follower of Jesus Christ.
The Mobile Ministry Center, funded by generous supporters like you, is a rolling home base for crisis-trained Rapid Response Team chaplains. Working alongside Samaritan's Purse volunteers, they are offering spiritual and emotional care to victims of the worst flooding in New Brunswick in 40 years.
One of the chaplains, Patsy, was present when the locksmith showed up to fix the door. As he worked and conversed with her, he revealed he was getting married in a church in August.
At that point, the Holy Spirit nudged Patsy to give him a Billy Graham Bible. And that's what she did, after first filling in the names of the locksmith and his fiancé and their wedding date.
Patsy also had one of BGEA's Steps to Peace with God booklets. She told the locksmith that chaplains like to share the booklet with people, and would he like to read along? The locksmith, saying he was in no hurry to leave, agreed.
As the reading continued and they reviewed key questions asked in the booklet, the locksmith admitted he was a sinner, he wanted to repent, and he believed that Jesus Christ died for him and rose from the grave.
"Then I asked him if he would like to pray the salvation prayer, as I couldn't read it for him," said Patsy. "He prayed, softly on the first line and then a little stronger on each following line. Then he signed and dated the last page of the booklet. This was a new anniversary for him!"
In fact, when Patsy read Romans 10:13 to the locksmith (Everyone who calls on the name of the Lord will be saved) and inquired if he sincerely asked Jesus Christ to come into his life, "he was adamant that yes he did, and he could hardly wait to tell his fiancé as she was looking for a Bible for their wedding."
We praise God for how He is setting up conditions and situations for our chaplains to reveal "the unsearchable riches of Christ" (Ephesians 3:8) to everyone they encounter in New Brunswick. You can be part of this vital work through your prayers and donations. Please partner with us.
Give To Rapid Response Team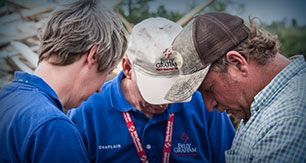 Your gift will provide for the training and deployment of our Rapid Response Team chaplains, who are deployed when natural or man made disasters strike in Canada and abroad. RRT chaplains serve and support hurting people affected by crisis, and share the message of hope found in Jesus.