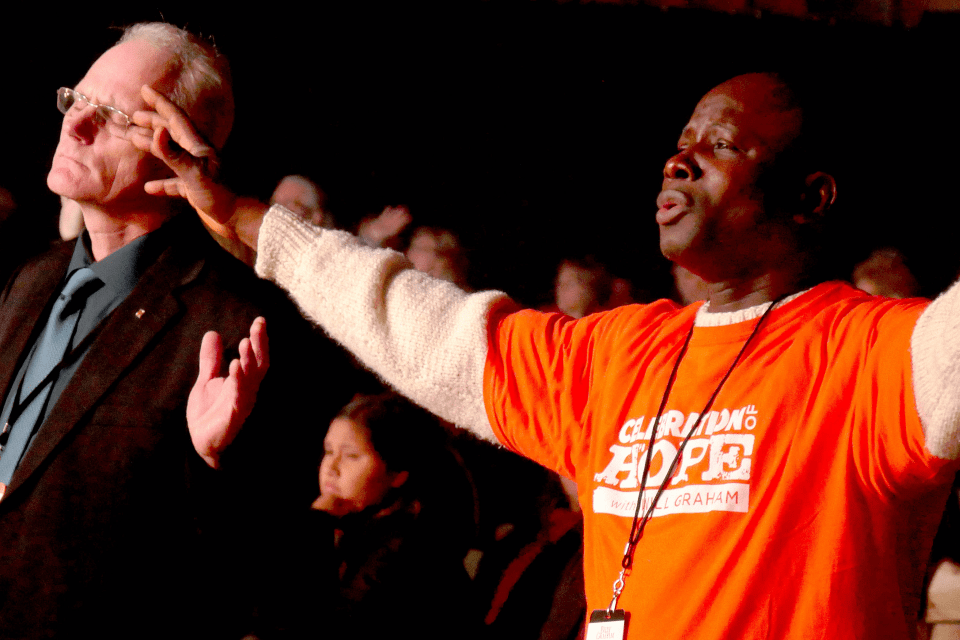 God moved powerfully in the lives of many people through Celebrations of Hope in Newfoundland-Labrador over the course of two weekends in November.
The communities of Grand-Falls Windsor and Happy Valley-Goose Bay hosted Celebrations of Hope with Will Graham, and the Gospel of Jesus Christ was shared with thousands of area residents.
The planning, preparation and prayer for the ministry outreach event wouldn't have been possible with the support of local church leaders and members.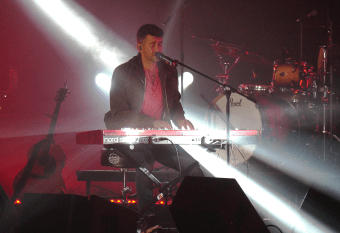 Aaron Shust led the final night in worship at the Celebration of Hope in Happy Valley-Goose Bay.
Mike Ball, chairperson of the Grand Falls-Windsor Celebration of Hope, said the response in his community exceeded even his greatest hopes.
"Every estimate that I had has been blown out of the water," said Ball, of the two nights of evangelistic outreach at Joe Byrne Memorial Stadium that attracted more than 3,200 people.
"You carry the weight of expectation … but this is a constant reminder that this isn't through us that this happens—it's through God, so we can just let go of the weight."
Both communities hosted KidzFest events, which provided a carnival atmosphere of games and activities, but also introduced children to the love and salvation of Jesus Christ through music and testimony.
More than 800 children and their parents attended KidzFest with many kids—and a few adults—giving their lives to Christ, "the image of the invisible God, the firstborn over all creation" (Colossians 1:15, NKJV).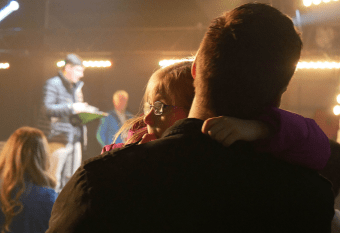 A father and his daughter listen as Will Graham shares a message of hope at the Celebration.
"No matter what anyone has ever said to you or done to you, or how you think about yourself, you are priceless to God," Dan Bursey, a Newfoundland-based children's performer, told the kids in the audience. "Every person in this room was created by God … and he wants a friendship with each of you."
The Celebration outreach events in Happy Valley-Goose Bay attracted crowds of nearly 1,000 people, who heard a Gospel message from Will Graham, and music from some of Canada's top Christian performers. More than 100 people decided to follow Jesus.
Will Graham shared a message of hope in his comfortable, clear style to challenge the audience to give their lives to the Lord.
"What is it that's weighing you down tonight? Maybe you're desperate for help, and maybe you've even tried finding hope in a church, and then you find that it's filled with imperfect people," Will said. "Maybe you're in over your head and hoping for a lifeline—tonight can be your lifeline."
Pastor Russ Austin, one of the Celebration chairpersons, was thrilled to see so many people in his community—especially those who wouldn't otherwise attend church—attend at least one of the two outreach evenings at E.J. Broomfield Arena.
"This completely blew away my expectations … and the response was incredible to see all the families and kids come, and for so many of them to come to Christ!" Austin said.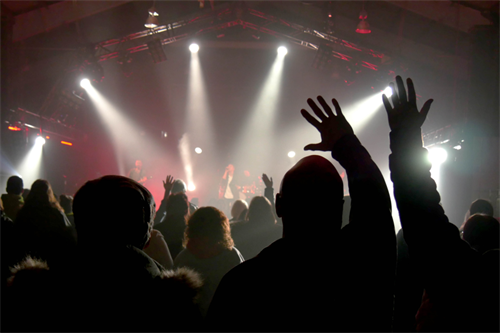 Give To Where Most Needed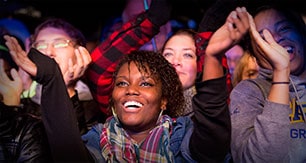 Help us fulfill our mission of proclaiming the Gospel of the Lord Jesus Christ to all we can by every effective means available to us and by equipping others to do the same.