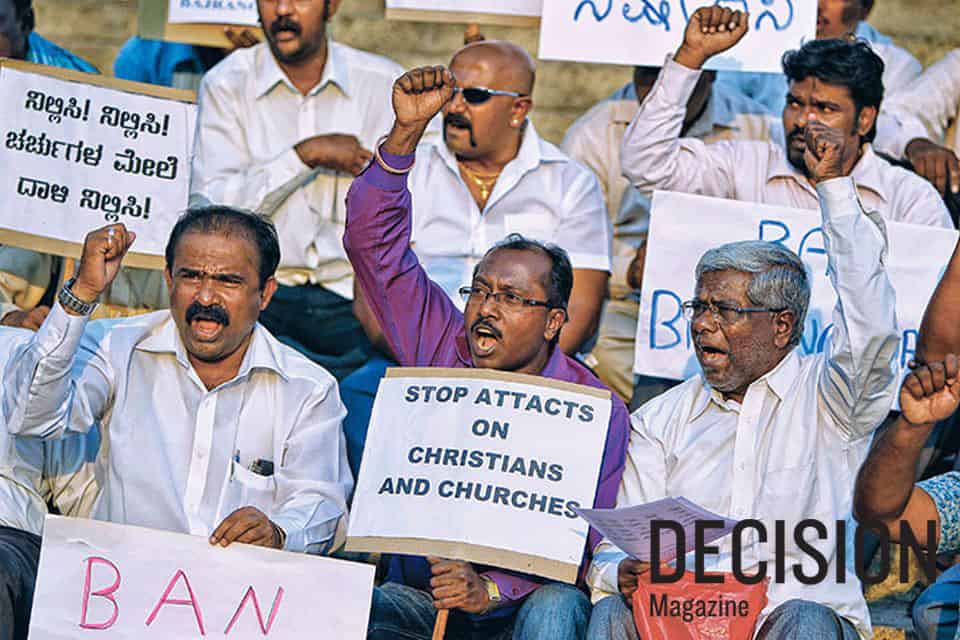 I vividly remember the day, Dec. 20, 1970, when Akbar Haqq, an associate evangelist with the Billy Graham Evangelistic Association, came to our town to preach the Gospel. I had been raised in a traditional Christian religious family but lost all interest in God in my teenage years. Although I was not interested in the Gospel, I was curious to see Haqq, a highly educated person who had come from the Islamic faith and was now speaking about Jesus.
That night I became God's child by repenting of my sins and accepting Jesus as the Lord and Savior of my life! Jesus filled the emptiness in my heart with a purpose to serve Him and His people.
Subscribe to Decision
Get your own subscription, or renewal, or bless someone by giving Decision Magazine as a gift.
SUBSCRIBE NOW
I served God with Operation Mobilization (OM) India in North India and on their ship the MV Logos from 1975 to 1982. An experience in the Amreli district opened my eyes to how essential fellowship and discipleship is for spiritual growth and sustenance. We were distributing tracts and sharing the Gospel there, and many accepted the Lord with great enthusiasm. But when we revisited the place a year later, we were dismayed to see that they were not remaining in the faith. I realized that along with evangelism, we needed to plant churches.
While serving with OM in Mumbai, I met my wife, Somey, who was also working with the ministry. Somey and I attended the New Life Fellowship Church in Mumbai, and we were excited by their passion and zeal for church planting. New Life Fellowship asked me to lead their evangelism movement in Mumbai. We then decided to move out to Mangalore to pioneer a church. The church in Mumbai blessed us and prayed over us. A few years later, the Lord enlarged our vision and we decided to move to Bangalore, the capital city of Karnataka.
Over the years, we planted many churches. The growth of the church was accompanied by great opposition, and at times physical attacks, from religious fundamentalists. Many of our churches in the South Canara region of Karnataka were attacked, and pastors were beaten.
On Nov. 15, 2002, a few brothers and I were visiting a family at a place called Kanjar, near Udupi in Karnataka. The members of this family were the only born-again believers in that entire area. They had recently come to know the Lord through our ministry. They had been facing tremendous opposition to their faith; the people around them were very hostile. We wanted to encourage them and pray with them.
I felt a tremendous sense of confidence that God knew what was happening and that He was in control of the situation. Jesus said, 'Blessed are you when people insult you, persecute you and falsely say all kinds of evil against you because of me.'"
—V.M. Samuel
After prayer, when we came out of the house, we saw that the tires of our car had been punctured. Suddenly, a group of people armed with bamboo sticks and knives surrounded us. They verbally abused us and started beating all of us mercilessly. We fell down under the force of the beatings, but they continued. I was concerned about my brothers and kept getting up to see what was happening to them. Every time I got up, they beat me again. The Holy Spirit led me not to get up but to lie down as if I were dead.
One of them placed their leg on my head and said, "This man is dead." Afraid they had killed me, they disappeared within a few minutes. Some of us were bleeding heavily. We rushed to the nearest town to the house of one of our pastors, where we received first aid. We decided not to complain to the police as we were aware that the attackers were hand-in-glove with the authorities and that justice would not be done. We didn't wish to aggravate the situation further as our churches in that area were being targeted, and any action on our part could have worsened the situation. We decided to return to Bangalore and get treated in a Christian hospital there.
I was reminded of the words of the Apostle Paul in Philippians 1:29: "For it has been granted to you on behalf of Christ not only to believe in him, but also to suffer for him." I felt a tremendous sense of confidence that God knew what was happening and that He was in control of the situation. Jesus said, "Blessed are you when people insult you, persecute you and falsely say all kinds of evil against you because of me. Rejoice and be glad, because great is your reward in heaven, for in the same way they persecuted the prophets who were before you" (Matthew 5:11-12).
Through this experience, I learned the importance of being committed to serve God, despite the circumstances. We must never fear men, but we must fear God. Matthew 10:28 says: "Do not be afraid of those who kill the body but cannot kill the soul. Rather, be afraid of the One who can destroy both soul and body in hell."
The year 2008 was a season of severe opposition and persecution against the New Life churches in our state. We were falsely accused of forcing religious conversion and publication of literature that mocked other gods—which was far from the truth. There was a series of coordinated attacks, particularly targeting New Life, by religious fundamentalists who were supported by certain elements in the administration. Other denominations and communities also came under attack.
The Lord protected us during those difficult times. The work of the Lord never ceased, and we continued to grow. As a result of the attacks, the Christian community at large—which had been divided along denominational lines—came together to support one another. Praise God!
We now have 125 churches in the states of Karnataka, Kerala and Tamil Nadu, as well as in the Middle East. We also minister to deprived and destitute people in our region. We operate shelter homes for children, called New Home. We provide education and a healthy family atmosphere, teaching them values and training them to be successful people in society. Somey and I have decided to spend the rest of our lives with these children and be parents to them, showing them the love of Christ in action, even as we continue to be involved in church-planting ministry, which is our first priority. ©2017 V.M. Samuel
Scripture quotations are taken from The Holy Bible, New International Version®, ©1973, 1978, 1984, 2011 by Biblica, Inc.™ Used by permission. All rights reserved worldwide.
PRAYER REQUESTS FOR INDIA
Pray that believers in India will not live under the grip of fear but will receive boldness to stand firm and share God's Word in spite of opposition (Acts 4:23-31).
Pray for protection and wisdom upon Christian workers, churches and believers in the smaller towns and villages, where there is greater opposition and persecution.
Pray for an openness to the Gospel in the local people groups of Karnataka, especially the Kannada-, Tulu-, Coorgi- and Konkani-speaking people.
Pray that God will raise up laborers from among the local people to serve Him in Karnataka, and that God will provide resources (financial and otherwise) to reach places the Gospel has not yet reached.
Give To Where Most Needed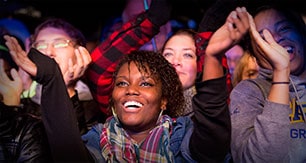 Help us fulfill our mission of proclaiming the Gospel of the Lord Jesus Christ to all we can by every effective means available to us and by equipping others to do the same.