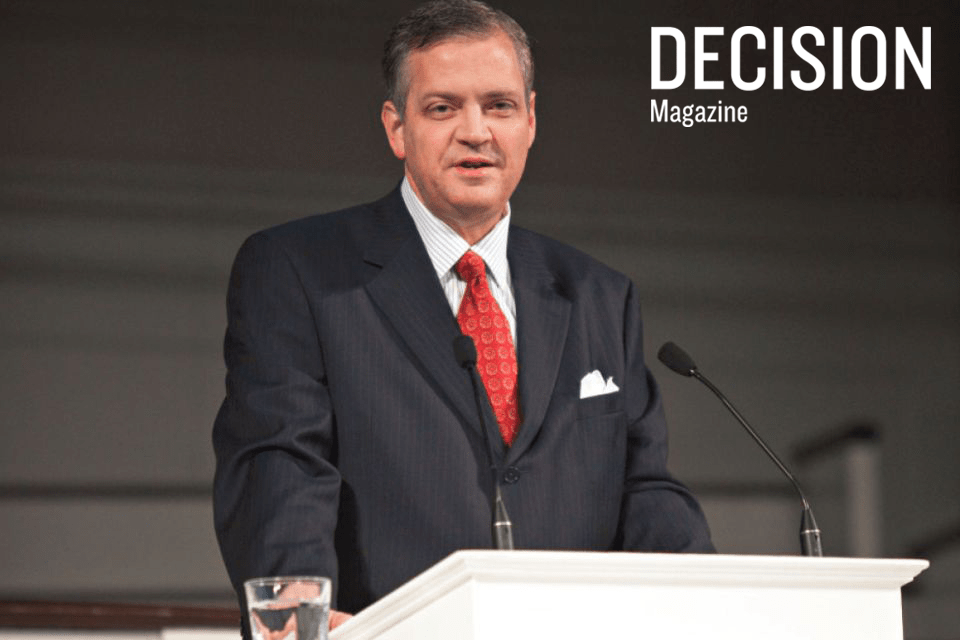 Our culture is being bombarded with messages and images designed to portray homosexuality as a normal lifestyle. Those who oppose homosexuality are depicted as narrow-minded bigots and described as "homophobic." Anyone who suggests that heterosexual marriage is the only acceptable and legitimate arena of sexual activity is lambasted as outdated, oppressive and outrageously out of step with modern culture.
But churches that affirm, confess and acknowledge the full authority of the Bible have no choice in this matter. We must speak a word of compassionate truth. And that compassionate truth is this: Homosexual acts are expressly and unconditionally forbidden by God through His Word, and such acts are an abomination to the Lord by His own declaration.
Many who deny the truthfulness, inspiration and authority of the Bible have come to argue that Scripture sanctions homosexuality—or at least to argue that the biblical passages forbidding homosexual acts are confused, misinterpreted or irrelevant.
Subscribe to Decision
Get your own subscription, or renewal, or bless someone by giving Decision Magazine as a gift.
SUBSCRIBE NOW
Different approaches are taken toward this end. For some, an outright rejection of biblical authority is explicit. These persons do not deny that the Bible expressly forbids homosexual practices; they acknowledge that the Bible does just that. Their answer is straightforward: We must abandon the Bible in light of modern "knowledge."
A second approach taken by the revisionists is to suggest that the human authors of Scripture were merely limited by the scientific immaturity of their age. If they knew what we now know, these revisionists claim, the human authors of Scripture would never have been so closed-minded. The faithful church must call this approach what it is: a blatant effort to subvert the authority of Scripture and replace biblical authority with the false authority of modern secular ideologies.
A third approach taken by the revisionists is to deny that biblical passages actually refer to homosexuality at all, or to argue that the passages refer to specific and "oppressive" homosexual acts. For instance, some argue that Paul's references to homosexuality are actually references to the sexual abuse of young boys, to homosexual rape or to "non-committed" homosexual relationships. The same is argued concerning passages such as Genesis 19 and Leviticus 18:22 and 20:13.
"We must speak a word of compassionate truth. And that compassionate truth is this: Homosexual acts are expressly and unconditionally forbidden by God through His Word, and such acts are an abomination to the Lord by His own declaration."
Yet, in order to make this case, the revisionists must deny the obvious—and argue the ridiculous. Leviticus 18:22 speaks of male homosexuality as an "abomination"—the strongest word used of God's judgment against an act.
The most extensive biblical argument against homosexuality is not found in the Old Testament, however, but in Romans 1:22-27:
"Professing to be wise, they became fools, and exchanged the glory of the incorruptible God for an image in the form of corruptible man and of birds and four-footed animals and crawling creatures. Therefore God gave them over in the lusts of their hearts to impurity, so that their bodies might be dishonored among them. For they exchanged the truth of God for a lie, and worshiped and served the creature rather than the Creator, who is blessed forever. Amen. For this reason, God gave them over to degrading passions; for the women exchanged the natural function for that which is unnatural, and in the same way also the men abandoned the natural function of the woman and burned in their desire toward one another, men with men committing indecent acts and receiving in their own persons the due penalty of their error."
Homosexual acts and homosexual desire, states Paul, are a rebellion against God's sovereign intention in creation and a gross perversion of God's good and perfect plan for His created order. Paul makes clear that homosexuality—among both males and females—is a dramatic sign of rebellion against God and His intention in creation.
Paul shifts immediately from his description of rebellion against God as Creator to an identification of homosexuality as the first and most evident sign of a society upon which God has turned His judgment. Essential to understanding this reality is a recognition that homosexuality is an assault upon the integrity of creation and God's intention in creating human beings in two distinct and complementary genders.
Here the confessing and believing church runs counter to the cultural tidal wave. Even to raise the issue of gender is to offend those who wish to eradicate any gender distinctions, arguing that these are merely "socially constructed realities" and vestiges of an ancient past.
Scripture will not allow this attempt to deny the structures of creation. Romans 1 must be read in light of Genesis 1 and 2. And as Genesis 1:27 makes apparent, God intended from the beginning to create human beings in two genders or sexes: "male and female He created them."
The bond between man and woman is marriage, which is not a historical accident or the result of socialization over time. To the contrary, marriage and the establishment of the heterosexual covenant union is central to God's intention. Evangelicals have often failed to present this biblical truth straightforwardly, and thus many of our churches and members are unarmed for the ideological, political and cultural conflicts that mark the modern landscape. The fundamental axiom upon which evangelical Christians must base any response to homosexuality is this: God alone is sovereign, and He has created the universe and all within by His own design and to His own good pleasure.
The biblical witness is clear: Homosexuality is a grievous sin against God and is a direct rejection of God's intention and command in creation. All sin is a matter of eternal consequence, and the only hope for any sinner is the redemption accomplished by Jesus Christ, who on the cross paid the price for our sin, serving as the substitute for the redeemed.
Our response to persons involved in homosexuality must be marked by genuine compassion. But a central task of genuine compassion is telling the truth, and the Bible reveals a true message we must convey. D
©2009 R. ALBERT MOHLER JR.
USED BY PERMISSION OF R. ALBERT MOHLER JR. MOHLER, A THEOLOGIAN AND AN ORDAINED MINISTER, IS PRESIDENT OF THE SOUTHERN BAPTIST THEOLOGICAL SEMINARY. HE ALSO SERVES AS THE JOSEPH EMERSON BROWN PROFESSOR OF CHRISTIAN THEOLOGY AT SOUTHERN SEMINARY AND IS THE AUTHOR OF SEVERAL BOOKS.
SCRIPTURE QUOTATIONS ARE TAKEN BY PERMISSION FROM THE NEW AMERICAN STANDARD BIBLE, ©1960, 1962, 1963, 1968, 1971, 1972, 1973, 1975, 1977, 1995 THE LOCKMAN FOUNDATION, LA HABRA, CALIF.
Give To Where Most Needed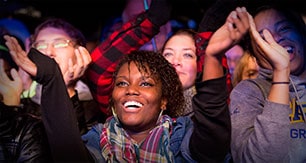 Help us fulfill our mission of proclaiming the Gospel of the Lord Jesus Christ to all we can by every effective means available to us and by equipping others to do the same.