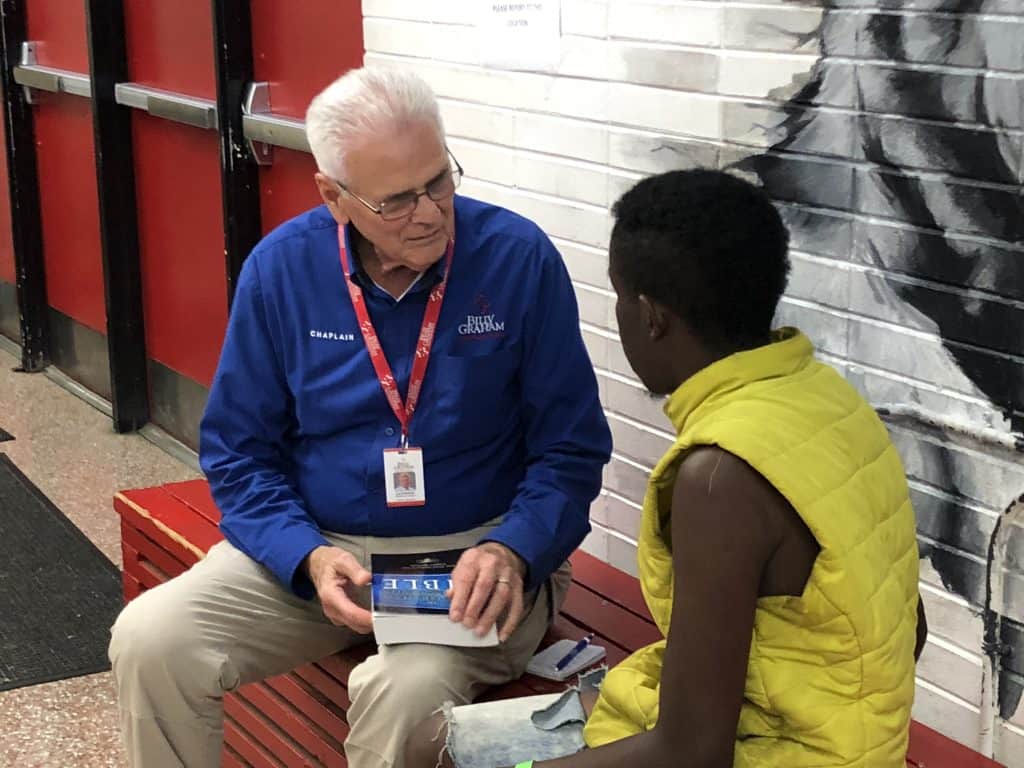 As Hurricane Florence makes landfall on the east coast of the United States, more than one million people have been encouraged to evacuate their homes to escape its massive winds and excessive rainfall. In the past few days, traffic clogged highways and shelters opened across the state for those seeking refuge.
In the meantime, the U.S.-based Billy Graham Rapid Response Team (RRT) is responding by offering emotional and spiritual care in Charlotte, North Carolina, shelters.
"Right now, our goal is working on the westward [side of the state] and moving eastward to the shelters," said crisis-trained chaplain Al New, who began his RRT career with Hurricane Katrina in 2005.
"The main thing for us is we are prepared to leave at any given moment. We're in prayer and listening to the Lord's direction of where He needs us to be."
Although the storm has been highly unpredictable, it is expected move northwest as it hits the Carolinas, endangering lives and creating havoc along the way.
New expects shelters in the Charlotte region to fill up soon as those nearer to the coast reach capacity. In addition, residents in low-lying Charlotte areas are going to area schools for safety.
From past experience, New believes people will need a temporary place to stay for longer than just a weekend.
"There's going to be a lot of people homeless," he said while en route to Ardrey Kell High School, one of four high schools currently serving as shelters for evacuees in the Charlotte region.
Fellow chaplains Kevin Williams and Leo Grabowski came along with him, ready to serve. They'd brought along a Bible for an evacuee who had requested one.
"A 22-year-old just wanted a Bible really bad," Grabowski said of an evacuee he met named Brandon.
After Grabowski gave Brandon the Bible, he showed him how to use it and told how he could have peace with God.
Brandon realized he didn't have a relationship with the Lord.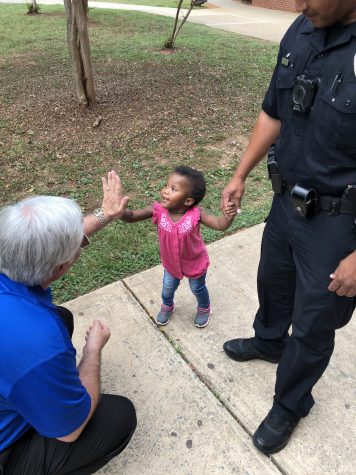 "The light went on," Grabowski said. "He finally understood what it meant to be a Christian."
The chaplains hope other evacuees will have this same peace to weather life's storms. They've seen many who are nervous about the coming days, and they expect disaster relief agencies, first responders and officials to be drained as well.
"They're going to need prayer and encouragement," said Williams, who realizes from his own career in law enforcement that first responders don't get to leave the storm and often lose communication with their families.
Although families may be split apart during times of disaster, it often draws people closer together.
"It's going to bring people together who normally have nothing to do with each other," New explained. "All are equally involved. For a moment in time, they're really going to be equal."
Please join us in prayer for all those in the path of Hurricane Florence.
Give To Rapid Response Team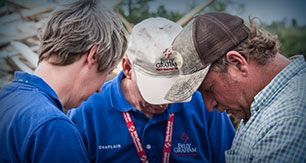 Your gift will provide for the training and deployment of our Rapid Response Team chaplains, who are deployed when natural or man made disasters strike in Canada and abroad. RRT chaplains serve and support hurting people affected by crisis, and share the message of hope found in Jesus.