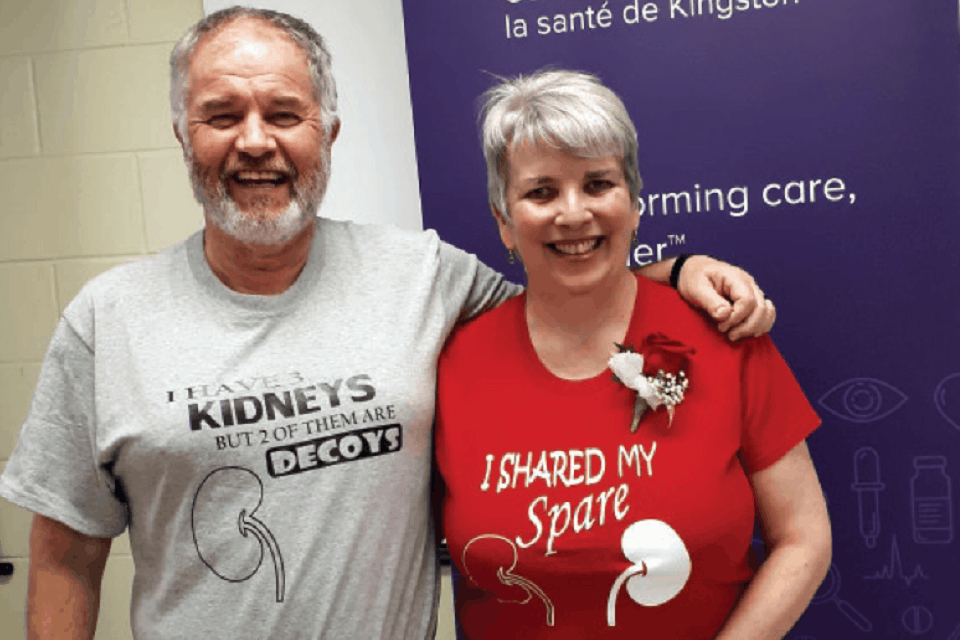 Since becoming a Christian in 1988, Sylvia Thomson has suffered great heartbreak. But as each hardship came, she refused to walk away from Christ.
"I just couldn't leave my faith," said the 54-year-old resident of Belleville, Ontario. "God says He'll be with us in the valley of the shadow of death, and He has been for me."
The first hardship was her marriage. When Sylvia committed her life to Christ at age 24, her husband initially attended church with her. But that only lasted a few months, as he was struggling with a drinking problem. Over the next three years, his drinking increased to the point where Sylvia had to leave the marriage and take their three young children with her.
Sylvia suddenly had no job, no home, and children to raise. In desperation, she called her parents, and they invited her to live with them in the eastern Ontario town of Brighton—an offer for which she is eternally grateful.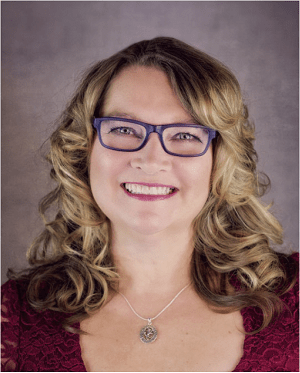 In 1992, Sylvia married Andy, a kind Christian man who cared deeply for her children. He also gave Sylvia time and space to continue healing from the wounds of her first marriage.
"It was a long, long time before I could fully trust Andy," she says.
They were married for 19 years, but the last eight were dominated by Andy's battle with brain cancer, a battle he lost in 2011.
"We were finally in a good place and had hopes for the future, then Andy was diagnosed. Then the bottom fell out," she said.
Those years, often desperate and exhausting as Andy underwent chemotherapy and radiation treatments, severely tested Sylvia's trust in the Lord.
"We both struggled and wrestled with God in our own way. I had to recognize there was no one to blame; cancer is a thing that happens to random people. Then I could let go and trust God again."
As she looks back on those challenging years, Sylvia is grateful for the deep and meaningful relationships she and Andy developed. "Andy was
impacting people in so many ways, because he had nothing to lose. Watching him inspired me."
After five years on her own, Sylvia felt ready to try dating again. In 2017, she married Lindsay Thomson. But the wedding was hardly storybook.
Just eight days before the ceremony, Lindsay's kidneys failed, and he immediately went on dialysis.
Lindsay spent the first 18 months of their marriage undergoing dialysis treatments three times each week. Then Linda Willis, a longtime Christian friend Lindsay knew through their shared love of motorcycle racing, stepped up and offered one of her kidneys.
"Linda's husband had a heart transplant, so she knew what it's like to have a spouse sick and slowly dying," Sylvia explained. "She wanted to give Lindsay his life back and bless our marriage."
Sylvia was almost in awe as she explained how Linda and her husband, Mike, never wavered on their offer, even when Lindsay gave them a last-minute chance to change their minds.
The kidney transplant took place in January of this year. Linda and Lindsay are doing well, and Lindsay has recovered enough to resume his parttime career announcing motorcycle races.
"His new kidney started working immediately, and we've been celebrating ever since," said Sylvia joyfully. "Every chance we get, we say 'thank you, God.'"
Give To Where Most Needed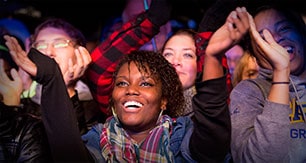 Help us fulfill our mission of proclaiming the Gospel of the Lord Jesus Christ to all we can by every effective means available to us and by equipping others to do the same.