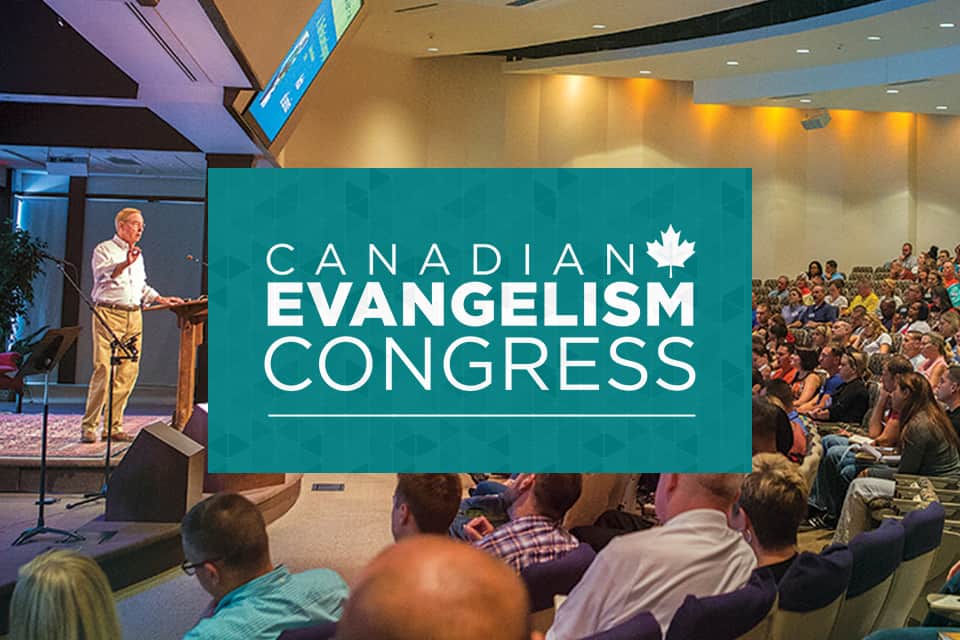 Across Canada, many are thirsting for "the fountain of life" (Psalm 36:9, NIV). Amongst them, God has planted His people—those who have tasted "the living water" and know its quenching power (John 7:38).
But how do believers powerfully share Jesus with the immigrant family next door? Or the university student being taught faith is a farce? What about the latchkey kid who knows nothing of the Father's love?
As strong as the desire may be to trot over and tell them about Christ, there is much to stumble on other than the sidewalk. Outdated techniques, insecurities, a lack of knowledge and sensitivity, and simply not knowing what to say are just a few examples.
"Many of the ways that we presented the Gospel successfully in the past no longer work as well as they did," said David Macfarlane, director of national initiatives with the Billy Graham Evangelistic Association of Canada (BGEAC). "New times require new ways of thinking."
That's why BGEAC is hosting the Canadian Evangelism Congress September 26-27, 2016 at the Hilton Niagara Falls/Fallsview Hotel & Suites in Niagara Falls, ON.
"Innovation, inspiration, reaching cross-culturally, networking with like-minded believers, and learning practical tools for evangelism today are the heart of this congress," David said.
Church leaders and everyone else who is passionate about sharing the Gospel are invited to attend. David hopes the event will help cultivate a "fresh grassroots passion" for evangelism in Canada.
SEMINAR TOPICS INCLUDE:
Reaching children and new Canadians
Making a spiritual impact on campus
Creating a DNA for evangelism
Using comedy as outreach
Combining social action with evangelism
What is My Hope and how can your church use it?
FEATURED SPEAKERS:
Keynote Speaker Will Graham – Billy Graham's grandson and a BGEA vice president—has preached in more than 30 Canadian cities. In November, he will add two more locations with Celebration of Hope outreach events in Newfoundland and Labrador.
Claude Houde, pastor of Église Nouvelle Vie near Montreal. The church feeds more than 8,000 people every month while telling them about the Good News of Christ.
Mark Hughes, founder and lead pastor of Church of the Rock in Winnipeg. It has grown to more than 2,500 regular attendees, mostly through creative evangelism.
Sam Owusu, founder and senior pastor of Calvary Worship Centre. It has congregations in Victoria and Vancouver, with attendees originating in more than 80 countries.
"These speakers are innovators," says Derrick Mueller, project manager for the Evangelism Congress. "They push the line on creativity. They are people who are pioneering new ways to share Christ."
The Congress includes plenary sessions and electives, but also several unique sessions. Three speakers will give mini presentations to the entire group. Next, each participant can choose to go deeper with the speaker of his or her choice in a smaller, more interactive breakout session.
Not only will many sessions and mealtimes be interactive, but there will also be opportunities to share opinions and data via online surveys.
The congress provides many opportunities to network and gain in-depth knowledge about evangelism. But it's also an opportunity for busy Christians to find spiritual refreshment in one of the most scenic places in Canada.
Give To Where Most Needed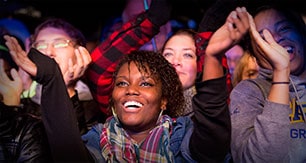 Help us fulfill our mission of proclaiming the Gospel of the Lord Jesus Christ to all we can by every effective means available to us and by equipping others to do the same.