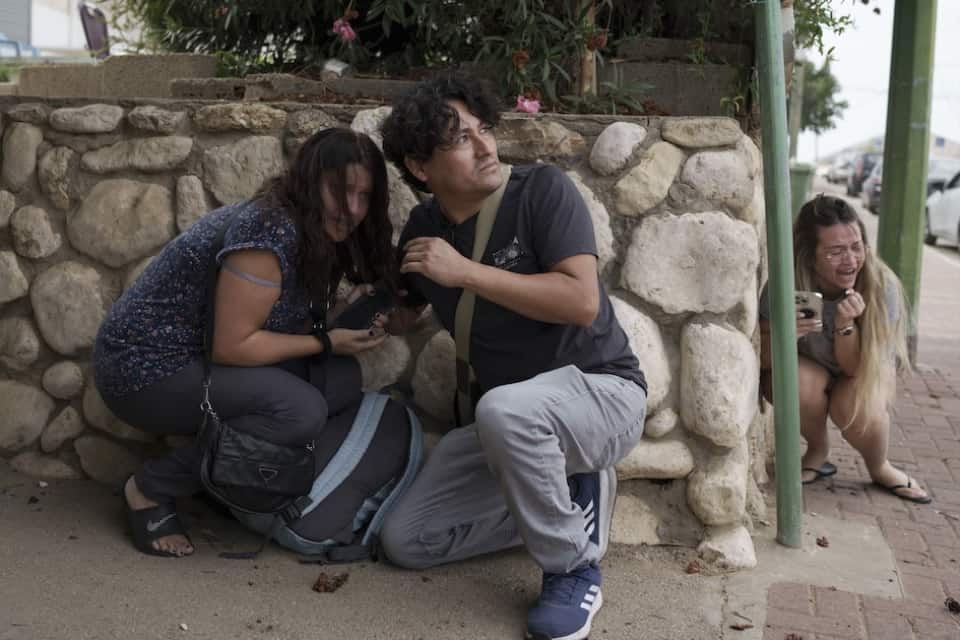 With war raging between Israel and Gaza-based Hamas fighters, and with the Lebanese militant group Hezbollah firing missiles at an Israeli position in northern Israel, evangelical leaders are calling on Christians to pray.
On Facebook, Franklin Graham posted: "We just saw Hamas brutally murder 900+ Israelis, most all civilians. If you want to know what else they're after, a Hamas Commander made it clear. He said they want to kill every Jew and every Christian—and take control of the 'entire 510 million sq. kilometers of Planet Earth.' If you think what is happening in Israel is limited to Israel, think again.
"Pray for the peace of Jerusalem!" (Psalm 122:6).
In another post, Franklin said, "The Bible instructs us to 'Pray for the peace of Jerusalem' in Psalm 122. I am praying for Israel—I pray that God will protect them from their enemies. Will you join me in this prayer?"
Greg Laurie, senior pastor of Harvest Christian Fellowship and a member of the Billy Graham Evangelistic Association's board of directors, pointed out in a blog post that the attack by Hamas is being funded by Iran, whose leaders make no secret of their goal to destroy Israel and what they describe as the "regime that is occupying Jerusalem."
"Interesting how it always comes back to Jerusalem," Laurie observed. "The Bible predicted, thousands of years ago, that the end time events would revolve around Jerusalem. Not San Francisco. Not Los Angeles. Not Moscow. Not Paris.
"But Jerusalem, this tiny little city, in this tiny sliver of land, will play a key role in the events of the last days. It's the focal point of end times events. It's amazing when you think about it, because in Zechariah 12:3–4 God says, 'I will make Jerusalem like an intoxicating drink that makes the nearby nations stagger when they send their armies to besiege Jerusalem and Judah. On that day I will make Jerusalem an immovable rock. All the nations will gather against it to try to move it, but they will only hurt themselves'" (NLT).
Laurie encouraged Christians to be doing two things in light of the war:
"Jesus said, 'Now when these things begin to happen, look up and lift up your heads, because your redemption draws near' (Luke 21:28, NKJV). That's what we need to be doing, looking for the soon return of Jesus Christ.
"But we also need to pray. The Bible tells us to pray for the peace of Jerusalem (Psalm 122:6). We want to pray that they arrive at some kind of peace. We want to pray that this horrific terrorism stops, and that they're able to get their hostages back. And we want to pray that God places His hand of protection on the nation of Israel during this unprecedented war."
Pastor Stephen Khoury, president of Holy Land Missions, said in a video: "We only have one enemy, and that one enemy is Satan and his works and his soldiers."
Khoury, who pastors Calvary Baptist Church in East Jerusalem, added, "We're praying for both—praying for the Jew and the Arab. … We're praying for God's grace, His salvation and His mercy to fall on people."
Above: People in Ashekelon, Israel, take cover from incoming rocket fire Oct. 11, 2023.
Photo: Leo Correa/AP
Give To Where Most Needed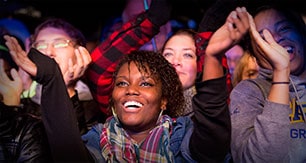 Help us fulfill our mission of proclaiming the Gospel of the Lord Jesus Christ to all we can by every effective means available to us and by equipping others to do the same.