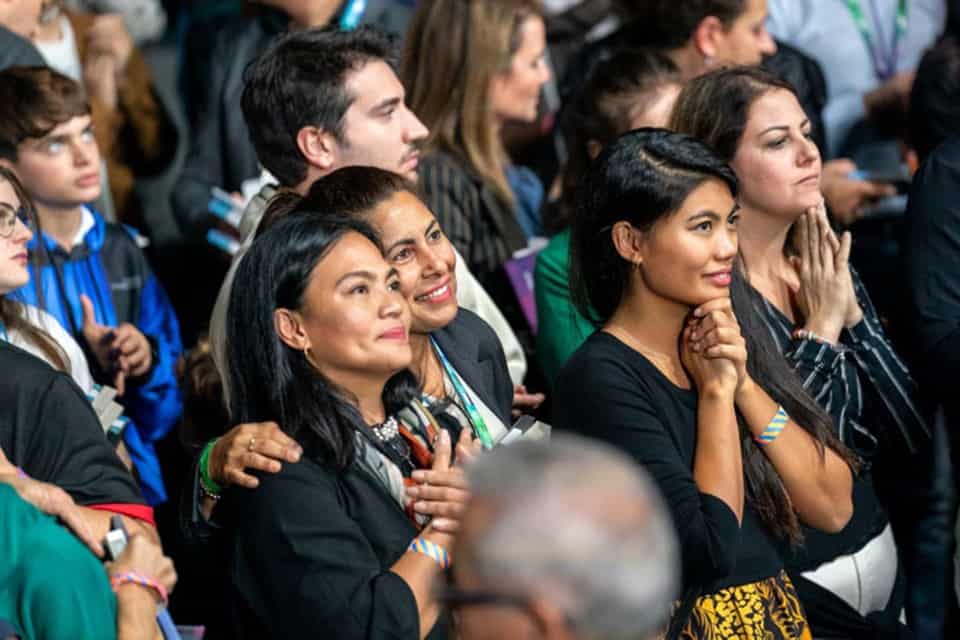 It was a monumental weekend in Italy. Saturday and Sunday's Noi Festival with Franklin Graham in Rome was the country's largest event of its kind in the nation's history.
Around 200 buses from around the country converged on Rome, filled with church members and friends they invited who don't know Jesus Christ.
Altogether, more than 18,000 people attended the two-day outreach at Palazzo dello Sport—Roma. Each heard about the need for a personal relationship with Almighty God.
"Your soul will spend eternity in either Heaven or Hell," said Franklin Graham. "So the decision you make tonight may change the destiny of your soul."
In the past year and beyond, Christians in Italy have faithfully prayed for family and friends to know Him on a personal level. They are grateful for this weekend's answered prayers as more than 1,000 people made a decision to follow Jesus Christ.
"God is anxious to forgive you," said Franklin Graham. "He will do that tonight but you've got to come to Him through faith in His Son Jesus Christ."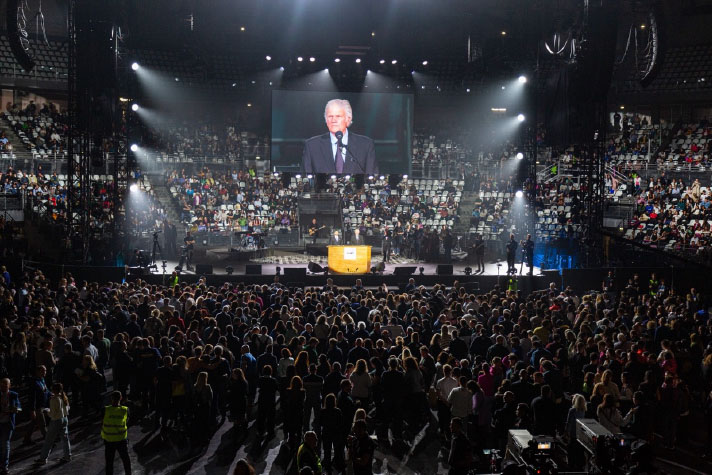 Many took the message to heart and found the forgiveness they had been searching for, including Patricia. She was eager to get to Sunday's Festival with her family.
"We couldn't sleep all night because we couldn't wait to come," she said. They had visited a church in Naples—140 miles to the south—who invited them to travel by bus to the event.
When Franklin Graham talked about God's forgiveness, Patricia knew it was time to let go of her guilt. For 20 years, she had lived with the weight and grief of an abortion—and had dreamed about her baby numerous times.
Sunday, she prayed to Jesus Christ, telling Him how sorry she was for her sins and asking Him to be Lord of her life.
"I'm a sinner and still have some problems," she said, "but Jesus forgives us. We know that Jesus has forgiven us by going to the cross."
Patricia's husband and 16-year-old son, Samuele, also surrendered their lives to Christ. "Jesus gave us a great gift," said Samuele. "We always believed in God but tonight we feel free."
Breaking Chains
Across the way, Lorenzo* was weeping as he talked to Pastor Angelo Nardone, a prayer team volunteer. "My life is destroyed," the middle-age man shared, after a 30-year struggle with addiction.
As they prayed together, Pastor Nardone asked God to "break the chains" holding Lorenzo down—freeing him from the bondage of sin.
Lorenzo left for the two-hour ride home to Naples hopeful and feeling God's peace after praying to receive Jesus Christ into his heart and life.
Religion vs. Relationship
Large events like this that can help more people understand the hope of the Gospel, said ministry leader Antonio Marino, who also worked with the Noi Festival.
"Many churches offer religion, but a relationship with Jesus Christ is a totally different thing," he said, noting many Italians have a distorted view of God.
"You can get to know Him," he said. "If you really would know who Jesus is, if you really would know who God is and what He wants to do in your life and with your life, you would fall in love with Him."
After the Festival wrapped up, Marino was grateful that God blessed his country with many new believers, and strengthened the faith of others.
"Praise the Lord," Marino said. "He never fails. It is a great, great blessing for our nation."
*Name changed to protect privacy.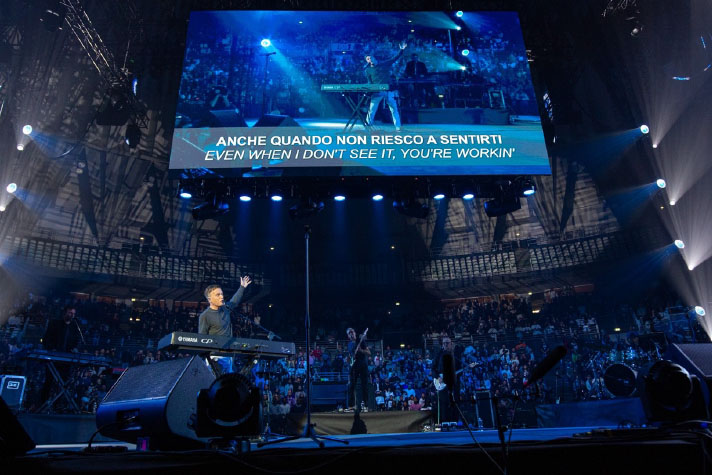 Give To Where Most Needed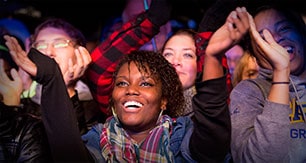 Help us fulfill our mission of proclaiming the Gospel of the Lord Jesus Christ to all we can by every effective means available to us and by equipping others to do the same.