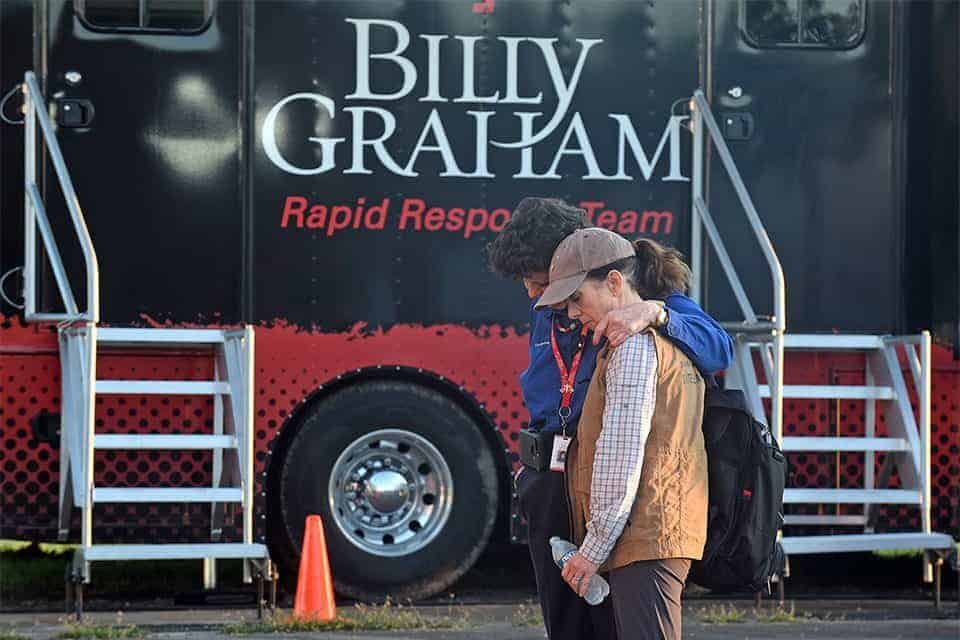 In September, Hurricane Fiona ripped across Atlantic Canada, leaving a frightening trail of destruction. The storm has passed, but in the wake of any disaster, it's often the kindness of strangers that makes life more manageable as they help the locals pick up the pieces. Fort Macleod resident Rachel Dalgetty is one of those strangers. She was set to leave over the weekend for Prince Edward Island to offer emotional and spiritual support to Hurricane Fiona victims.
Dalgetty will be there as a crisis-trained chaplain with the Rapid Response Team (RRT) ministry of the Billy Graham Evangelistic Association of Canada. Rachel is a registered massage therapist who has lived in Fort Macleod for three years and this is her first RRT deployment.
She talked about the road she travelled to get to this point and how the opportunity came about.
"On Aug. 14, 2016, I was volunteering at the No Greater Love music festival, and the Billy Graham Rapid Response Team chaplain was there to provide spiritual and emotional care for all those at the music festival. I spent some time with them and gave my heart to the Lord Jesus on that day. I got baptized in the river by the chaplain. That day is a very special day for me." The festival was held west of Cochrane on the 1A at the Stoney Nakoda First Nation. It was the first year they had the music festival there, and Dalgetty recounts her story fondly.
"About three or four years ago, I met a lady who was a chaplain in training, and I asked her about it. I made an application and over the last three to four years I've been doing the training. This is my first deployment since the Samaritans Purse shoeboxes at Christmastime. This is the first disaster relief I've done. I'm very blessed and very honored to be a part of this team," she said.
The training involved some online courses, but most of her training came at the Samaritan's Purse and Billy Graham Association site in Calgary. The training included a course called Sharing Hope in Crisis and Critical Incident Stress Management. She said that the programs are internationally recognized. On-the-job training also occurs at the deployment site. The RRT team members go there equipped and are always paired up, and Dalgetty said she is teamed up with "a very experienced chaplain." She's flying into Charlottetown on Oct. 9 and returning on Oct. 16.
"There's going to be a west and an east team. One in and around the Charlottetown area and one I believe, in Montague. That's my understanding," she said.
A team member will be at the airport to meet her and then they will go to the base camp in the Charlottetown area. Her work there will be as a support for residents and workers in helping roles.
"The RRT chaplains will be providing emotional and spiritual care not only for the residents there that have experienced the disaster, but for the Samaritan's Purse team that provides for the physical needs. If a tree falls on a house, they remove the tree. They clean (it) out if there is mud in the house. They really are close to the residents. We also provide care for the first responders and others who are there for disaster relief."
"After receiving Jesus, my faith has grown and changed my life completely. It's an absolute miracle that I'm here today. I'm very happy to see what God has for everyone in PEI because whatever he has it's going to be good."
Those wanting info on how to get involved or to donate can visit https://www.billygraham.ca.
Give To Rapid Response Team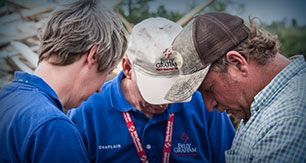 Your gift will provide for the training and deployment of our Rapid Response Team chaplains, who are deployed when natural or man made disasters strike in Canada and abroad. RRT chaplains serve and support hurting people affected by crisis, and share the message of hope found in Jesus.