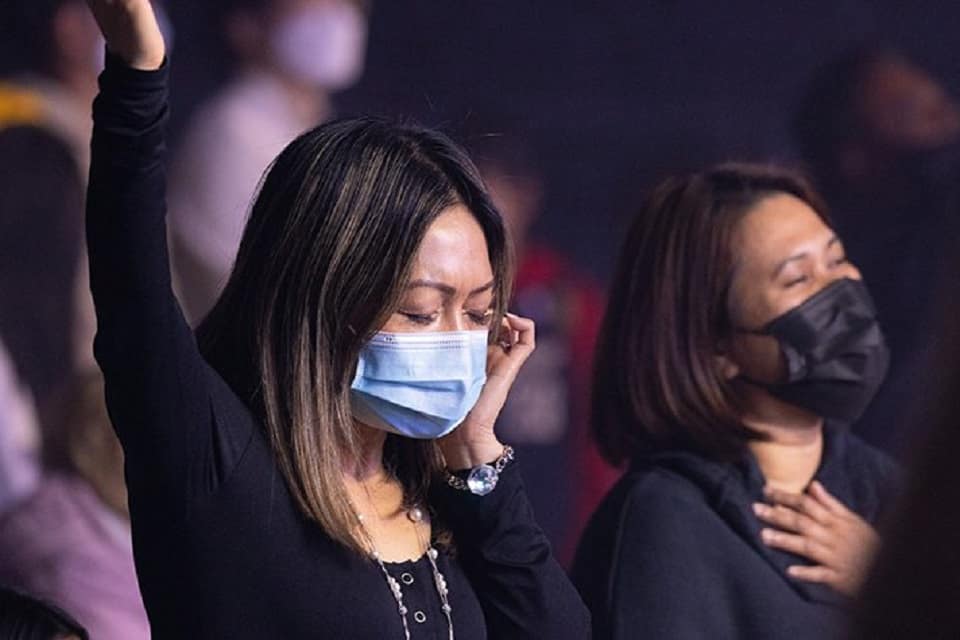 Usually the multi-sport arena in downtown London, Ontario—home to junior league hockey team the Knights—echoes with the sound of skates, pucks and the energetic roar of Canadian hockey fans.
But this past weekend, it echoed with the prayers of those who decided to come home to their heavenly Father.
"God is looking for you right now," Will Graham told the attentive Sunday crowd. "You can come home tonight."
>>See more photos from Sunday night's Celebration.
A Prayer.
Sunday evening, hundreds came through the main gates of the hockey rink, ready for the final night of the Greater London Celebration with Will Graham. Little did they know, they were a part of an answered prayer.
When Budweiser Gardens—the venue for the London Celebration—was under construction in downtown London, Ontario, a group of pastors from the area started praying for an evangelistic event to happen within its walls.
Twenty years later, Will Graham took the stage to tell a crowd of hundreds about the God who unconditionally loves them.
"There is nothing you can do" to get to heaven, the evangelist told Sunday's crowd. "But God. God made a way."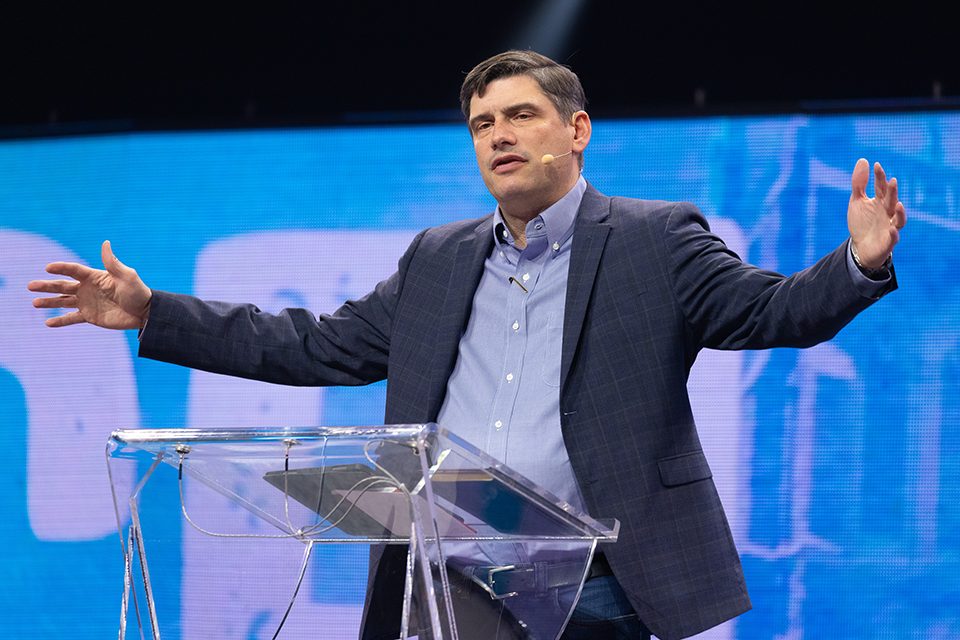 A Response.
God used the evangelist's message about the Prodigal Son to touch the hearts of Pablo and Shelby.
In Luke 15, Jesus told the story of a man who left home to chase after pleasures. After living extravagantly, the man found himself feeding pigs for a living. When he finally decided to go home, his father ran to him with open arms.
In the same way, "God's arms are opened wide, ready to receive anyone who comes to Him," the evangelist explained.
Those words touched Pablo, who came up to the stage with his girlfriend to make a decision for Christ.
"I gave my life to Christ a little while ago, and I listen to Billy Graham often," Pablo explained. He personally related to Sunday's message on the Prodigal Son: "That's why I decided to come up front."
His girlfriend, Shelby, is just starting to learn what it means to have a relationship with Jesus. She saw an advertisement for the Celebration on YouTube and mentioned it to Pablo because she knew he was familiar with the Graham family. After enjoying uplifting music and messages on Sunday, the couple is excited to grow closer to Christ.
"Pablo always tells me when I'm having a bad time, if I put my focus on God, it can make everything better," the young woman said.
A Reminder.
Sunday night was the first time Jamie cried in weeks.
She came alone to Sunday's event and sat near the front. As she listened to the music and the sermon, tears started falling down her cheeks.
The past few years have been rough. Not only did she go through a miscarriage, but Jamie also battled cancer. And just a month ago, she received a diagnosis of a chronic illness.
With two young girls at home, Jamie said she's silently struggled through these challenges. "Tonight I just broke," she said. "I just wanted God to hear me."
When Will Graham invited the crowd to surrender their lives to Christ, Jamie walked forward. She was one of many looking for hope—longing to come home.
"There are people who are here tonight who can't possibly see what was good out of the past two years," said Jordan Janzen, lead vocalist for the Canadian band, The Color.
"God can use whatever is happening [in your life] right now for His glory."
That's the beauty of the Gospel.
Pray this weekend's response to the Gospel would be the beginning of a much-needed revival in London, Ontario, and across Canada. 
Give To Festivals and Celebrations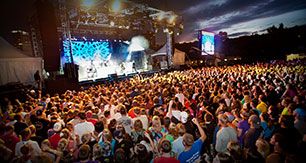 Your support will help us proclaim the Gospel of hope in Jesus through our Festival and Celebration evangelism events, which feature inspiring music from well-known Christian artists, powerful stories of transformation and Gospel messages by Franklin and Will Graham.