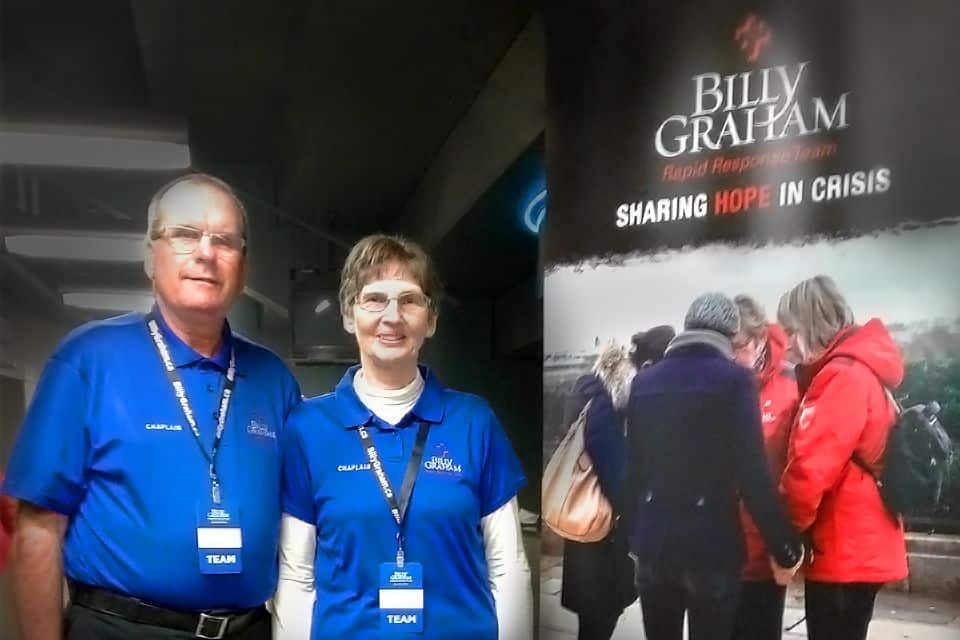 Many Christians speak about seeing God move in their lives. For Joel and Fran Johnston, one of the greatest moves of God in their lives came through Joel's vision problems.
Joel's detached retinas, first discovered in 1976, had become so severe that he lost his driver's license for six years, forcing Fran to do all the driving.
"I thought, What am I going to do now?" recalled Joel, now 62, during a phone interview from their home in St. John, New Brunswick. "I thought I'd never drive again."
Subscribe to Decision
Get your own subscription, or renewal, or bless someone by giving Decision Magazine as a gift.
SUBSCRIBE NOW
Joel's strong Christian upbringing meant he and Fran would lean hard on Christ, relying on His strength and love to get them through each day.
"God seemed to know when to send people into Joel's life who would encourage him at his lowest," said Fran, now 71. "That's what I noticed; I always knew somebody—maybe an old acquaintance—would connect with him. It was almost like God was providing encouragement."
They needed that encouragement, as many doctors told them Joel's condition couldn't be repaired. Finally, in 2005, they met with a specialist who held out hope that surgery could restore his vision.
It was while they were at the hospital for Joel's operation that Fran had what can only be called a Holy Spirit moment.
"I was in the waiting room, and suddenly I had this need to stand up and scream," she said. "I thought I was going crazy, but I think it was at that point that the doctor was cutting into his eye."
So instead of standing up and screaming, she prayed, "Lord, I Know You're in control."
And at that moment, her stress and fear were replaced by peace. An hour later, the surgery ended and Joel's detached retinas were fixed. Praise God!
"You have to be an active listener, and when I'm presenting Sharing Hope in Crisis, I explain how to be an active listener. Sometimes you don't have to say a word." —Joel Johnston
Fran's faith in God was kindled in childhood when her family regularly attended church. She confessed her sins and received Christ as Lord at age 12, and God used her confession to draw her parents and brother to faith and baptism.
Fran went on to teach Sunday School and began working for the Canadian Baptists of Atlantic Canada where she met Joel in 1988. He had also been raised in a church-going family, and 10 years earlier had felt God calling him to repentance and faith through the pastor at his church. Later, he felt called to ministry.
They were married in 1988, and 10 years later, Joel was pastoring a small Baptist church and serving as a volunteer firefighter when he read a Decision article about the Billy Graham Rapid Response Team (BG-RRT) chaplain ministry.
The ministry, which began after the 9/11 terrorist attacks in 2001, had come to Canada in 2005. The BG-RRT deploys crisis-trained chaplains to natural and manmade disasters around the globe as well as to BGEA events to minister emotional and spiritual support in Jesus' Name. In Canada, chaplains have deployed to disasters such as the 2013 southern Alberta floods, the 2016 Fort McMurray wildfire, multiple floods in New Brunswick, and human tragedies such as the 2017 Quebec mosque shooting and the 2023 Edmonton police shooting.
The Decision article resonated with Joel, and the Holy Spirit nudged him to check out this new ministry. After investigating, he took the necessary courses and joined the team's ranks. That spurred Fran's interest. Their son, Daniel, was now an adult, and she had more time and freedom, so she started attending some RRT courses.
"I thought it would take me beyond my comfort zone, as I'm timid about approaching people," she said.
It certainly did that. When she joined Joel as a chaplain at Will Graham's 2018 Celebration of Hope in St. John's, Newfoundland, she was "scared to death."
"But I knew Joel would guide me and support me," she said.
Joel had already been on two deployments, one in Vancouver during the 2010 Winter Olympics, and another in Windsor, Ontario, after flooding in 2014.
Most of the people Fran interacted with during the Newfoundland event were Christians, but she was able to share with a hotel housekeeper who asked why they were there.
"She was very open to hearing about the Lord," Fran said. "That helped me not to be so nervous."
One of Joel's most memorable encounters with the Rapid Response Team was when he and another chaplain visited a couple in Windsor whose home had been flooded. The purpose of the trip was to drop off a Bible that had been signed by the Samaritan's Purse volunteers who cleaned up the couple's house.
"They were so grateful," Joel said. "The husband had cancer, so they very much appreciated us being there, and the visit lasted almost an hour. They broke down and cried because we were willing to return and check up on them."
Since that deployment, Joel has become a teacher for Sharing Hope in Crisis, one of the Rapid Response Team training courses, which is also available to anyone.
"You have to be an active listener, and when I'm presenting Sharing Hope in Crisis, I explain how to be an active listener," he said "Sometimes you don't have to say a word. Other times, we have the opportunity to explain the RRT ministry."
God is using the Rapid Response Team to change lives.
"This ministry meets a need, and everybody can use prayers, especially these days with all the emphasis on mental illness," Joel said. "It's a way for us to give to people from what we've learned."
---
Please visit BillyGraham.ca/RRT for more information on the Rapid Response Team ministry, including how you can pray for chaplains and become a financial partner.
Give To Where Most Needed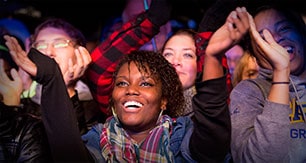 Help us fulfill our mission of proclaiming the Gospel of the Lord Jesus Christ to all we can by every effective means available to us and by equipping others to do the same.