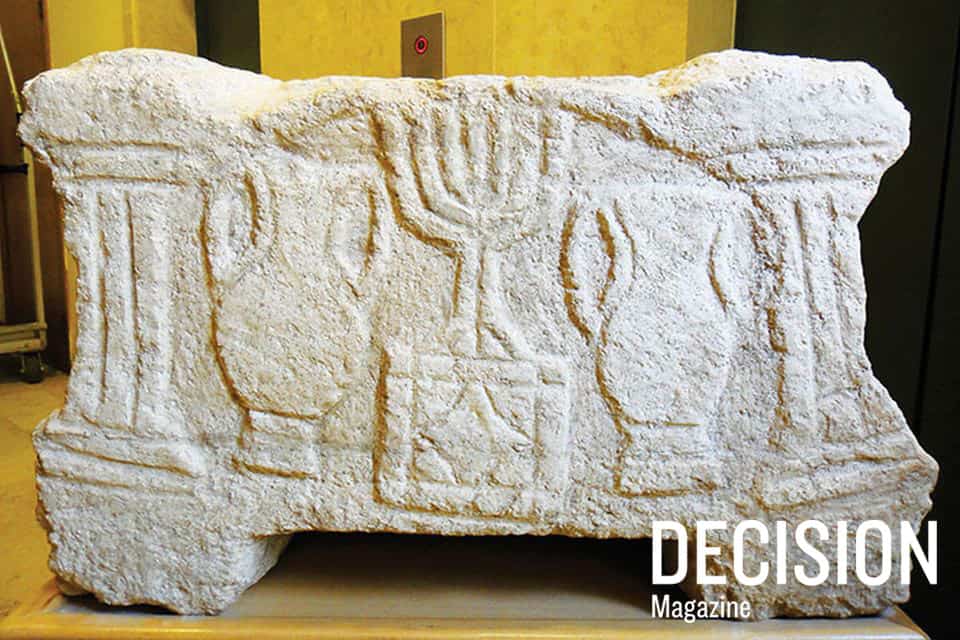 Scripture says in Matthew 4:23 (and elsewhere) that "Jesus went about all Galilee, teaching in their synagogues," but until recently there had not been a synagogue excavated in the region of Galilee.
That all changed in 2009 when archaeologists with the Israel Antiquities Authority began exploratory digs prior to the construction of a Christian retreat center. Surprisingly, the archaeologists struck a stone bench less than two feet under the ground.
It quickly became clear that the stone was part of a synagogue that existed during the time of Jesus and was the first phase of discovering Magdala, the presumed hometown of Mary Magdalene, a faithful follower of Jesus and one the first people to see Him after His resurrection.
Excavations of this entire first-century Jewish town are continuing, and ongoing discoveries of its ruins are illuminating our understanding of what a thriving town was like when Jesus walked the earth.
"It helps bring the New Testament world to life," said Wheaton College visiting assistant professor Jordan Ryan, who has helped research the Magdala project for the past five years and was on the excavation team in 2012.
Subscribe to Decision
Get your own subscription, or renewal, or bless someone by giving Decision Magazine as a gift.
SUBSCRIBE NOW
The synagogue is one of only seven that have been unearthed from the Second Temple period, when Jesus lived—and is the only one in Galilee, where He did the majority of His earthly ministry. There is believed to be an eighth synagogue under the ground about five miles away in Capernaum, Jesus' Galilean hometown. But in order to preserve ruins of the synagogue built on top of it, it has not been fully excavated.
Ryan says it is rare to find a precise location that we can be absolutely certain that Jesus visited, aside from the Pool of Bethesda and the southern steps that remain from the Temple in Jerusalem. But it is widely believed that Jesus taught in the Magdala synagogue.
"Jesus was active in synagogues, and there's a synagogue in Magdala, but I think the best evidence that He taught there is actually the fact that the Gospels record Jesus making two journeys that would have taken Him right through Magdala," Ryan said. "One is when Jesus traveled from Nazareth to Capernaum in Matthew 4:13 and also in Luke 4:16 and 31. Magdala is right on that route, on that walking path between Nazareth and Capernaum.
"We're also told in John 2:11-12 that Jesus went from Cana to Capernaum, which also would have taken Him through Magdala. So even though there is no kind of direct statement that He was [in Magdala], there are a lot of things about how His ministry is described and a lot about where He travels in the Gospels that match up with the location and the sorts of things we find in Magdala."
Also, Matthew 9:35 notes that "Jesus went about all the cites and villages [in Galilee], teaching in their synagogues."
Archaeological expert Daniel Warner of New Orleans Baptist Seminary's Orlando campus puts it this way: "If the obvious is there, it's obvious. People want to disprove the Bible all the time, but if three or four facts line up in a row—bam—let's go for the obvious."
Another sign is that a Roman coin dated A.D. 29—during the latter part of Jesus' lifetime—was found on site, which helped set the time period.
Ryan said the Magdala synagogue is the earliest one found with a mosaic floor. "Its painted walls are significant for helping us understand what synagogues looked like at the time of Jesus," Ryan said.
The synagogue measures 33 by 33 feet and has benches along all four walls. It appears to have had a capacity for more than 100 people, according to Ryan.
The Magdala stone, an engraved limestone block, is another major discovery. It's the oldest known representation of the Second Temple from the time the Temple was still standing. The front of the stone includes the oldest carved image ever found of the Temple's seven-branched menorah—a thrill to archaeologists. Warner said whoever carved the stone may have been inside the actual Temple at some point.
In January, author and radio host Eric Metaxas of the Colson Center's BreakPoint commentary wrote that Magdala was one of the top three archaeological finds in recent years. He said the fact that it appears to have been a prosperous town is consistent with the Biblical claim that Mary and others in the area provided for Jesus out of their resources (Luke 8:1-3).
The Magdala ruins have well-preserved steps leading down to elaborate ritual baths known as mikvahs—further evidence that it was an affluent Jewish town.
"The find at Magdala is yet another reminder of the historical nature of the Christian faith," Metaxas wrote. "The Christian story of the Word made flesh, who lived and died as one of us and rose on the third day may sound 'mythic,' but it happened in actual history. As the evidence from places like Magdala attest, the Gospel accounts faithfully reflect this history."
Warner said it's easy to imagine Jesus visiting Mary Magdalene and teaching, preaching and healing in Magdala, on the shores of the Sea of Galilee.
"You can really picture Him being there," Warner said. "That's why archaeology is so important. It's the only science that has given us any new information for the study of the Bible. Where else are you going to get it from?
"We've had the text for hundreds of years, but archaeology illustrates it, creates a window and gives you a picture. You don't have to say, 'I wonder what a synagogue was like.' You can visualize it. You can see it." ©2017 BGEA
Scripture passages taken by permission from the Holy Bible, New King James Version.
Give To Where Most Needed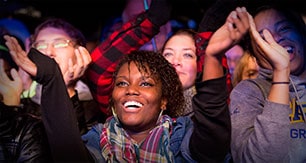 Help us fulfill our mission of proclaiming the Gospel of the Lord Jesus Christ to all we can by every effective means available to us and by equipping others to do the same.