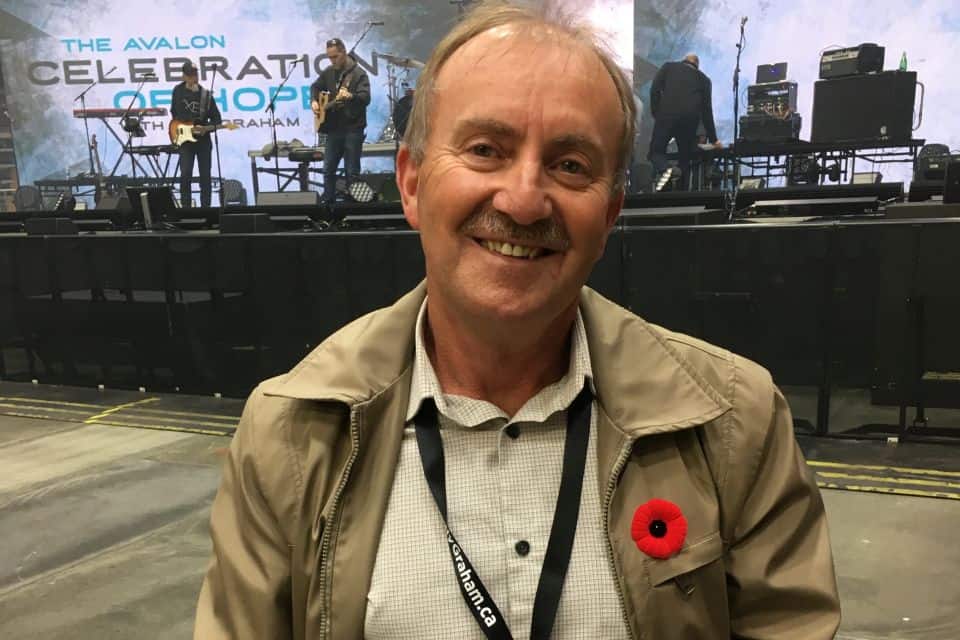 Donald Howell came to faith in Jesus Christ at a 1995 Billy Graham Evangelistic Association outreach event in St. John's, NL. More than 20 years later, he returned the favor by helping others make the same life-changing decision at the Avalon Celebration of Hope with Will Graham.
Serving as a volunteer counselor during the Nov. 2-4 event at Mile One Centre in St. John's, Donald helped two people rededicate their lives to Christ, "the Word became flesh and dwelt among us" (John 1:14, ESV).
It was a powerful reminder of when Donald went forward in 1995 at the old Memorial Stadium in St. John's, accepting an invitation from BGEA associate evangelist (and Canadian) Ralph Bell to place his trust in Christ.
He had given his heart, privately, to the Lord in 1993 after doing a Bible study at his home.  But after that, Donald struggled for two years with uncertainty about his salvation.  At the time, Donald remembers thinking, "If I could go forward at a Billy Graham Crusade, I knew I would be saved."
After praying with a counselor, repenting of his sins and receiving assurance of spending eternity with Christ, Donald left the BGEA Ralph Bell event a changed man.
He went on to live a Christian life of faith and witness, making Christ a priority in his home, in his family, and in his marriage.  As a result of his firm faith, both of his daughters gave their hearts to the Lord and, to this day, faithfully serve Christ.
One daughter became a pastor, which still fills Donald with pride and happiness as he did his part, at the Celebration, to fulfill Jesus' command to " Go therefore and make disciples of all nations" (Matthew 28:19).
Give To Festivals and Celebrations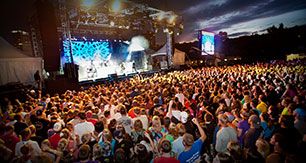 Your support will help us proclaim the Gospel of hope in Jesus through our Festival and Celebration evangelism events, which feature inspiring music from well-known Christian artists, powerful stories of transformation and Gospel messages by Franklin and Will Graham.