DEAR FRIEND,
I'm writing to say thank you for your support and encouragement. We've seen God do amazing things in recent days, with the promise of more to come in 2023. I truly believe that your prayers are making a difference. As Scripture says, "The effective, fervent prayer of a righteous man avails much" (James 5:16, NKJV).
I've recently returned from Idaho Falls, where we gathered with a standing-room-only crowd of local pastors and leaders to kick off this fall's Look Up Tour. Just days after the launch event in Idaho Falls, we held a similar meeting in Chișinău, Moldova, in anticipation of a two-day evangelistic outreach in July. These communities are thousands of miles apart, but local Christians in each city have a great passion for the Gospel and a burden to see their neighbors come to know Jesus Christ.
Will you join them in praying for their regions, that many will "lay aside every weight, and the sin which so easily ensnares" (Hebrews 12:1, NKJV) and find true freedom in Christ?
FESTIVALS

:

MEXICO CITY
A MOVE OF GOD IN MEXICO CITY
My father just wrapped up the two-day Festival Esperanza CDMX in Mexico City. Every seat in Arena CDMX—including the overflow area—was filled, as more than 400 buses brought people from every corner of the massive city and beyond. Crowds totaling over 52,900 attended the event, and more than 6,000 people responded to the Gospel invitation.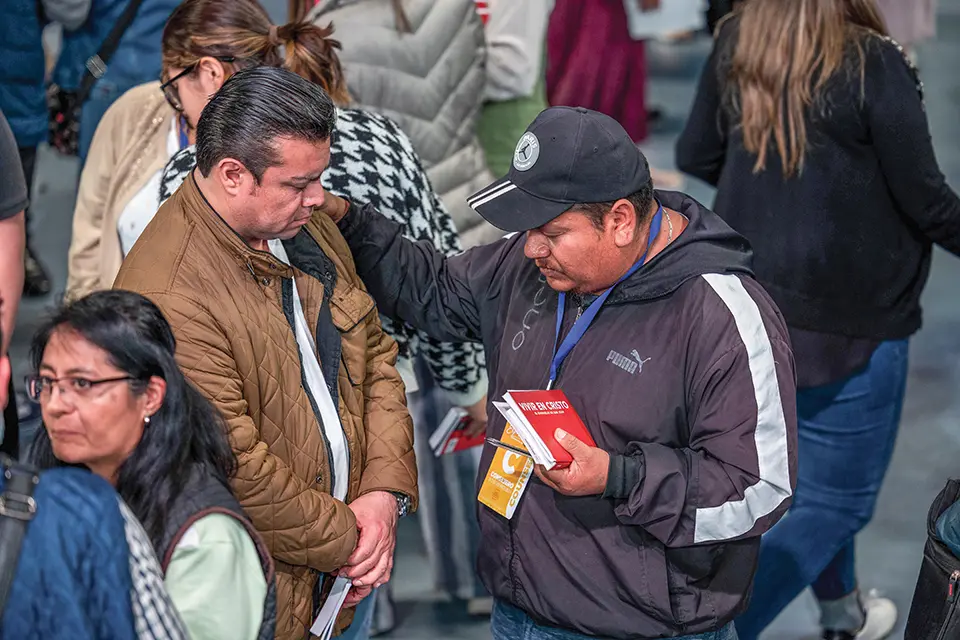 Arturo and his longtime girlfriend, Betzabet, drove more than two hours to attend Festival Esperanza CDMX. Though Betzabet had previously made a decision to follow Christ, she had stopped attending church. Arturo, for his part, had spent years chasing after the things of this world—sex, drugs, and alcohol. When he heard my father proclaim the Gospel, Arturo jumped at the opportunity to surrender his life to Christ. Betzabet, with tears in her eyes, accompanied him from the stands as he walked forward. Clutching his new Bible, he shared that he's looking forward to digging into God's Word and being a good example for his children and friends.
Will you join me in praying for Arturo, Betzabet, and the many others who made decisions to follow Christ in Mexico City? Pray that they will continue to grow in their faith and share with others the hope that they have found.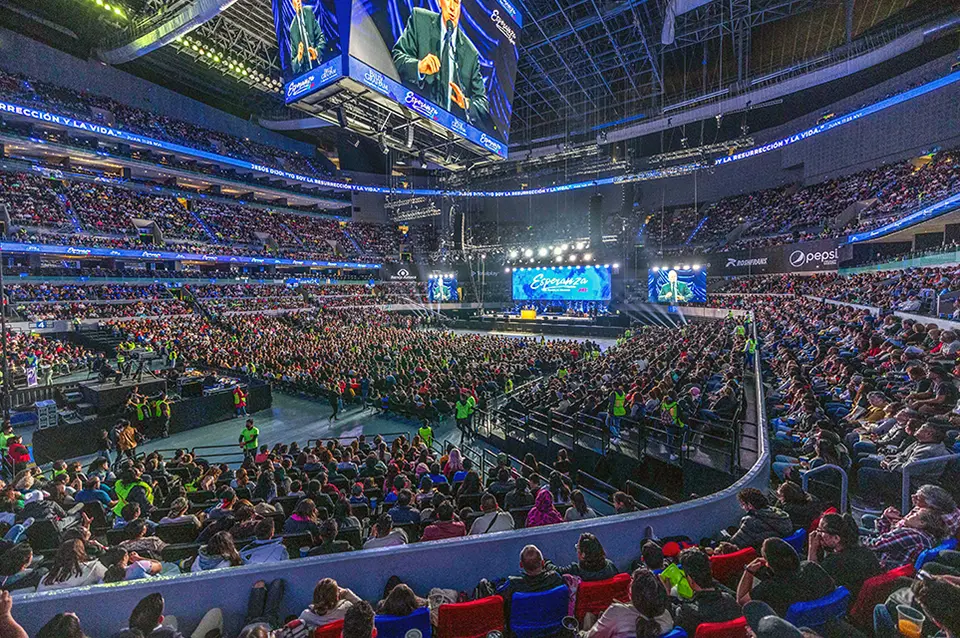 FESTIVALS

:

HO CHI MINH CITY
PROCLAIMING CHRIST IN VIETNAM
As you're reading this, my father is preparing to travel to Ho Chi Minh City, Vietnam, for a two-day evangelistic event at the Phu Tho Sports Facility, March 4–5. This is an amazing opportunity to return to Vietnam to proclaim the true and lasting peace of Jesus Christ.
According to estimates, about one-quarter of the population of Vietnam is "religious," with Buddhists making up nearly 15% of the population. Catholics and Protestants represent approximately 8.5%.
During the war in Vietnam, many lost their lives; the pain and sorrow of battle are cemented into its legacy. We are preparing to enter a different kind of battle—a spiritual battle—over this now-bustling city, fighting for the souls of men, women, and children. Please join us in prayer.
HOPE FOR THE FUTURE
My friends, the world can seem very dark, but no matter how things may appear, God is still at work around us. Remember 2 Kings 6, in which the king of Syria surrounded the Prophet Elisha with chariots and horses. When his servant panicked, Elisha calmly shared, "Do not be afraid, for those who are with us are more than those who are with them" (verse 16, ESV). Elisha prayed for the servant's eyes to be opened, and only then did the young man see the heavenly army that vastly outnumbered their earthly foes.
Today the forces against us are strong, but our God is infinitely more powerful. We must use the time we have left to proclaim His Good News to the ends of the earth. Thank you for your sacrificial support and prayers. God is using you to share His Word around the world, and lives are being changed forever because of you.
God bless,
Will Graham
P.S. As I'm writing this, the death toll from the recent earthquake in Turkey and Syria has reportedly topped 45,000. Please join me in praying for those who are mourning the loss of loved ones, those who were injured, and those who have been working tirelessly during the rescue and recovery efforts. God help them.
Give To Where Most Needed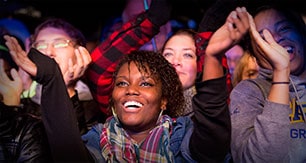 Help us fulfill our mission of proclaiming the Gospel of the Lord Jesus Christ to all we can by every effective means available to us and by equipping others to do the same.