Calgary, Alberta – April 9, 2018 – Four crisis-trained Billy Graham Rapid Response Team (RRT) chaplains are in Humboldt, Sask. to provide emotional and spiritual support to shocked and heartbroken residents after 15 passengers on a Humboldt Broncos hockey team bus were killed and 14 injured in a catastrophic April 6 collision.
"We are praying for the people of Humboldt and our chaplains are providing Christ's compassion, care, and love as we minister to people there," said Merle Doherty, manager of the Billy Graham Evangelistic Association of Canada's RRT chaplains.
The team's bus, carrying 29 people, was on its way to Nipawin for a game when it collided with a tractor trailer outside Tisdale. Among the dead are Broncos head coach Darcy Haugan and Tyler Bieber, who worked with Humboldt radio station 107.5 FM.
"This is a tragedy that impacts families in multiple communities in Saskatchewan, Alberta, and Manitoba," said Doherty. "Horrible events like this are what our chaplains are trained for."
The chaplains, all volunteers from the Calgary region, will stay in Humboldt for as long as needed. Two of the chaplains, both from Okotoks, are available for interviews:
Rick Benner – 587-899-2320
Holly Lafont – 403-589-2900
This is the first RRT deployment of 2018. In 2017, chaplains provided a listening ear, a shoulder to cry on and, when appropriate, prayers for grieving people after a mosque shooting in Quebec City, after flooding in Ontario and Quebec, and after wildfires in British Columbia.
Donations Needed
To support the Billy Graham Evangelistic Association's chaplain efforts, please visit BillyGraham.ca/rapidresponse (click on "Donate Now") or call 1-800-293-3717.
About BGEAC
The Billy Graham Evangelistic Association of Canada, established in 1953, partners with churches and Christian communities across Canada and worldwide to proclaim the Good News of Jesus Christ in word and deed. Through relevant language and methods, we share the saving message of Jesus to spiritually searching people of all ages and cultures. To learn more, please visit BillyGraham.ca.
Media inquiries:
Frank King, News Media Relations Manager
Billy Graham Evangelistic Association of Canada
1-800-293-3717, 403-990-0161 (mobile) or [email protected]
Give To Where Most Needed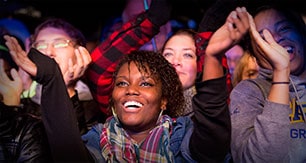 Help us fulfill our mission of proclaiming the Gospel of the Lord Jesus Christ to all we can by every effective means available to us and by equipping others to do the same.