Four Canadians part of eight-member multinational team
Calgary, Alberta – March 22, 2016 – A team of crisis-trained Billy Graham Rapid Response Team (RRT) chaplains is preparing to fly to Belgium to provide emotional and spiritual support to heart-broken Brussels residents after more than 30 people were killed and 250 injured in an attack by ISIS terrorists on Tuesday, March 22.
"Our prayers go out to the people of Brussels and when we arrive, we want to provide any assistance we can to everyone we meet," said Merle Doherty, manager of the Billy Graham Evangelistic Association of Canada's RRT chaplains.
Doherty and three other Canadians, along with two American RRT chaplains and two from the U.K., will work with churches in Brussels as soon as they can get there. Belgium officials shut down all rail and air transportation after two explosions in Brussels Airport and one in a Brussels subway train.
This will be the second Rapid Response Team European deployment in less than six months. After terrorist attacks killed more than 130 people in Paris last November, a Canadian-led team of seven chaplains spent two weeks working with local churches to provide compassionate support to grieving Parisians.
"We are grateful for the partnership of our donors in Canada for the Rapid Response Team chaplain ministry," said BGEA Canada executive director Fred Weiss.
"That partnership has enabled our chaplains to provide emotional and spiritual aid to hurting people in Canada, the U.S. and overseas in times of crises and tragedy. In each situation, the chaplains offer the compassion and hope of Christ."
Donations Needed
To support the Billy Graham Evangelistic Association's chaplain efforts, please visit BillyGraham.ca/rapidresponse (click on "Donate Now") or call 1-800-293-3717.
About BGEAC
The Billy Graham Evangelistic Association of Canada, established in 1953, partners with churches and Christian communities across Canada and worldwide to proclaim the Good News of Jesus Christ in word and deed. Through relevant language and methods, we share the saving message of Jesus to spiritually searching people of all ages and cultures. To learn more, please visit BillyGraham.ca.
Media inquiries:
Frank King, Communications Manager
Billy Graham Evangelistic Association of Canada
1-800-293-3717, 403-990-0161 (mobile) or fking@bgea.ca
Give To Where Most Needed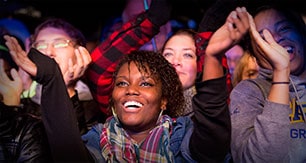 Help us fulfill our mission of proclaiming the Gospel of the Lord Jesus Christ to all we can by every effective means available to us and by equipping others to do the same.