Calgary, Alberta – July 25, 2017 – Crisis-trained Billy Graham Rapid Response chaplains are going to British Columbia's Thompson-Nicola Regional District, west of Kamloops, to provide spiritual and emotional aid to residents who lost their homes and possessions to catastrophic wildfires.
Chaplains will be deployed to the community of Boston Flats, where almost all of the 51 mobile homes were destroyed, and possibly elsewhere as the need arises.
"We're honored to be able to provide a compassionate, listening ear, a shoulder to cry on and, if appropriate, prayers for hurting residents," said Merle Doherty, who manages the Rapid Response Team.
Chaplains will be accompanying volunteers deployed by our sister organization, Samaritan's Purse. One of its specially equipped Disaster Relief Unit tractor trailers is being moved to the Boston Flats area, where Samaritan's Purse staff will train and equip volunteers to search the remains of homes for possessions that survived the blaze, and clean up damaged properties.
Rapid Response Team chaplains will also be ministering to these volunteers, as well as emergency responders.
In partnership with Samaritan's Purse, Billy Graham chaplains have responded in the past to flooding in New Brunswick, Quebec, Alberta, and British Columbia, and to wildfires in Rock Creek, B.C. in 2015, and Fort McMurray, AB in 2016.
Chaplains have also provided emotional and spiritual support in the name of Jesus Christ after tragedies such as the 2014 murder of five people in Calgary; European terrorist attacks in Paris, Nice, Munich, Berlin, Brussels, and London; and the shooting early this year at a Quebec City mosque.
Donations welcome
Support the Billy Graham Evangelistic Association's Rapid Response Team chaplain ministry by donating at BillyGraham.ca/rapidresponse (click on "Donate Now") or calling 1-800-293-3717.
About BGEAC
The Billy Graham Evangelistic Association of Canada, established in 1953, partners with churches and Christian communities across Canada and worldwide to proclaim the Good News of Jesus Christ in word and deed. Through relevant language and methods, we share the saving message of Jesus to spiritually searching people of all ages and cultures. Please visit BillyGraham.ca to learn more.
Media inquiries:
Frank King
News Media Relations Manager
Billy Graham Evangelistic Association of Canada
403-990-0161 (mobile)
[email protected]
Give To Where Most Needed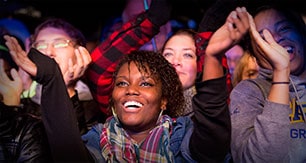 Help us fulfill our mission of proclaiming the Gospel of the Lord Jesus Christ to all we can by every effective means available to us and by equipping others to do the same.