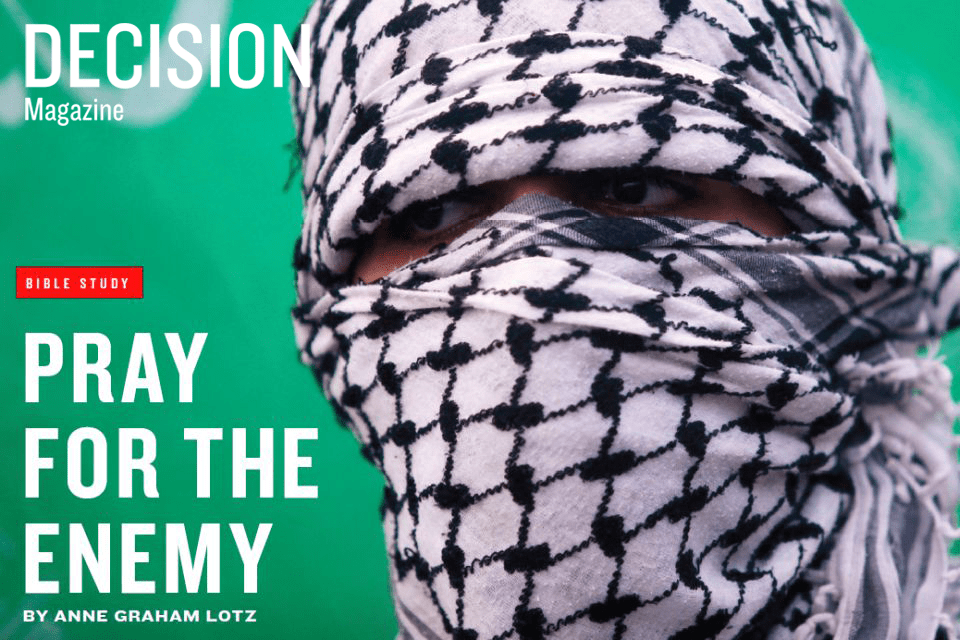 On Jan. 7, gunmen burst into the Paris offices of the satirical magazine Charlie Hebdo, killing 12 people. While fleeing the crime scene, the terrorists took the time to stop and execute a police officer on the street. The next day a policewoman was shot and killed. The following day, gunmen blasted their way into a kosher grocery store in Porte de Vincennes, killing four hostages before they were neutralized. And suddenly the vicious brutality we have grown accustomed to hearing about and seeing take place in Syria, Iran and Iraq burst into European society. Paris. The romantic city of sidewalk cafes, the Louvre, the Eiffel Tower and haute couture was now stained with innocent blood. It was a "9/11" jolt for France … and for the Western world.
Again and again, warnings have been issued to our beloved nation: "Get ready. ISIS is coming here!" Here?! Who could conceive of black shrouded terrorists erupting on our city streets, creating terror and mayhem as they seek to destroy the
Land of the Free and the Home of the Brave?
So as I reflect on all of the above, and so much more wickedness that is currently and continuously unfolding in our own cities, I have asked myself, "What can be done to stop this madness?" The answer came clearly to me one morning recently in my devotions. The answer? I can pray for our enemies. But how…?
READ 2 KINGS 6:8-23
PRAY THE ENEMY WILL BE EXPOSED
The Schemes
2 Kings 6:8-10
• What was the enemy plotting to do in 2 Kings 6:8?
• How is this similar to the enemy's "sleeper cells" today?
• How was the plot exposed?
• Instead of a Central Intelligence Agency, give insight into the Divine Intelligence from Judges 7:7-22; 1 Samuel 23:1-14; Psalm 2:4-6; 37:12-13; and Matthew 2:1-12; 2:13-23.
• Do you think God knows the enemy's schemes today?
• Would you pray and ask Him to expose the enemy's schemes before they can be carried out?
The Strategy
2 Kings 6:11-14
• Who provoked the wrath of the enemy, and why? See 2 Kings 6:11-13.
• Who is provoking the visible and invisible enemy today for the same reasons?
• What was the enemy's strategy in 2 Kings 6:11-14?
• Was the strategy successful? If not, why? Describe it in your own words.
• Describe other examples of this strategy from Ezekiel 34:7-12, Zechariah 13:7-9, Matthew 26:31-32 and Acts 5:17-42.
• In each of the above examples, how did the enemy's strategy ultimately backfire?
• How are the leaders of God's people being attacked today?
• Make a specific list of promises we can prayerfully claim on behalf of God's leaders who are under attack, from 1 John 4:4; Acts 4:31; Colossians 1:9-12; Jeremiah 1:17-19; Ephesians 6:13, 6:19-20.
PRAY THE ENEMY WILL BE CONFUSED
2 Kings 6:18-20
• Describe how God confused the enemy who had come to attack His servant.
• How did God confuse and defeat the enemy in 2 Kings 7:1-7? In 2 Samuel 16:15-17:14, 23? In 2 Chronicles 18:9-22, 20:1-25 and 32:9-21? In Psalm 9:13-16 and 57:6?
• From Psalm 57:7-11, what reason is given for praying that our enemies would be confused and defeated?
• What are some ways God could confuse and divide the enemy today?
• Would you pray for division and confusion among our enemies, leading ultimately to their defeat and God's glory?
PRAY THE ENEMY WILL BE DIFFUSED
2 Kings 6:21-23
• How was the king's reaction similar to ours when we have the upper hand? See 2 Kings 6:21.
• What was Elisha's response to the king's verbally stated intention in 2 Kings 6:22?
• How did Elisha's counsel preview Jesus' own instruction to His disciples in Matthew 5:43-47? Paul's instructions in Romans 12:17-21?
• What was the result?
• However God chooses, would you pray that He will break the will, snuff out the life, stop the momentum and totally diffuse the efforts of ISIS, Hezbollah, Boko Haram, al-Qaida and any other terrorist group that seeks to kill and destroy?
While there are many other examples in Scripture of battles with the visible and invisible enemies of God and of His people, this passage in 2 Kings caught my attention as one that includes insight on how to pray for the enemy. As politicians debate military intervention, economic sanctions and covert operations, I believe it's time for God's people to humble themselves, seek His face, repent of our sin and pray. Please join me … D 2015 ANNE GRAHAM LOTZ
ANNE GRAHAM LOTZ HAS PROCLAIMED GOD'S WORD WORLDWIDE FOR MORE THAN 30 YEARS. HER RE-RELEASE OF HEAVEN, MY FATHER'S HOUSE IS AVAILABLE AT ANNEGRAHAMLOTZ.COM.
Give To Where Most Needed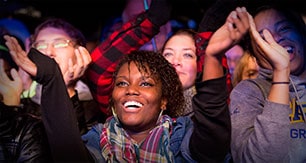 Help us fulfill our mission of proclaiming the Gospel of the Lord Jesus Christ to all we can by every effective means available to us and by equipping others to do the same.