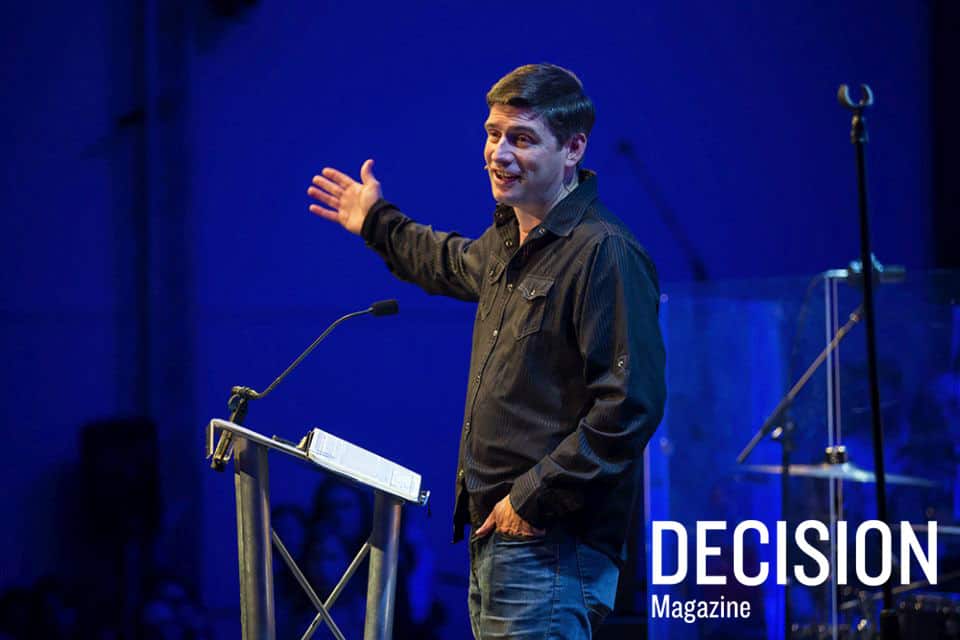 Mike Ball knows his community of Grand Falls-Windsor has a strong church-attending Christian heritage. But he's concerned about that heritage not being passed on to today's families.
This is one of the reasons he's eager for Will Graham, Billy Graham's grandson, to preach the Good News in his central Newfoundland community, about 430 kilometers northwest of St. John's.
Subscribe to Decision
Get your own subscription, or renewal, or bless someone by giving Decision Magazine as a gift.
Subscribe Now
"The generation that's raising families now doesn't have the same knowledge or foundation in the Gospel," says Mike, a commercial banker and local chairperson of the Grand Falls-Windsor Celebration of Hope with Will Graham.
The nine-month Celebration journey culminates Nov. 5-6 with two nights of high-profile outreach featuring Christian music and Gospel presentations by Will Graham.
"It's so important that today's families return to the faith of their parents and grandparents," Mike notes.
That's especially true, he adds, when his Newfoundland town of almost 14,000 is experiencing a steep rise in drug use among teens: "There's a tough drug scene, especially at our high schools."
Mike says transient workers returning to Grand Falls-Windsor with income from the oil and gas industry have increased the demand for and availability of drugs.
On the other hand, there is a remarkable sense of unity amongst the community's churches. All 10 congregations are participating in the Celebration, and Mike hopes that unity will benefit the town.
"We had a prayer event in the spring, a low-key evening, but it brought together everyone and solidified the fact we're all brothers and sisters [in Christ]," he says.
A similar Celebration ministry is underway in the Labrador community of Happy Valley-Goose Bay. It wraps up with outreach evenings, featuring a Gospel message from Will Graham, Nov. 12-13.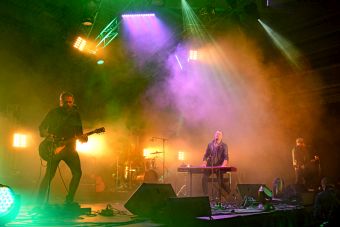 The City Harmonic, shown here at a 2015 Billy Graham Evangelistic Association of Canada outreach event, are among the Christian musicians playing and giving their testimonies at the Celebration of Hope outreach evenings in Newfoundland and Labrador.
"It's going to be a great event for this community and it's desperately needed," says Russ Austin, co-chair of the Happy Valley-Goose Bay Celebration leadership team.
"There's a lot of crime and substance abuse and spiritual darkness here," Russ says about the town of 7,500. "I don't mean to sound cliché, but I think the harvest is ripe and the Celebration is God's timing."
Russ received a taste of what next month's outreach evenings will be like in Newfoundland and Labrador after attending BGEAC's Celebration of Hope in Whitehorse, Yukon, last year.
More than 1,800 people attended the two nights of evangelism, with over 180 deciding to trust their lives to the One who "will not leave you or forsake you" (Deuteronomy 31:6, ESV).
"When I was sitting near the center aisle on the second night of the outreach, there was a family of four nearby and they all walked forward hand-in-hand to commit their lives to Christ," said Russ. "My mind went immediately to Happy Valley-Goose Bay and dreaming about what could happen here."
Evangelism and discipleship training—the Christian Life & Witness Course for all ages, and FM419 for students—is a key part of the Celebration ministry, and Russ appreciates how it is equipping church members in Happy Valley-Goose Bay to share the Gospel now and in many years to come.
CHRISTIAN LIFE & WITNESS COURSE EVANGELISM TRAINING ENABLES PARTICIPANTS TO:
Apply God's Word to everyday life
Develop a devotional quiet time
Pursue spiritual maturity
Share their faith with others
Serve as a counselor at the Celebration outreach weekends, if so led.
FM419, which stands for Follow Me and Matthew 4:19 ("I will make you fishers of men"), is a high-energy, one-day event that encourages and equips youth to share their faith. It also qualifies them to serve as counselors (if they wish to apply) for the Celebration outreach weekends.
"We had a great time with FM419," Russ says. "We rented out a youth camp and made a weekend out of it. People thought it was a great tool for them to put in their pocket and use in their daily lives."
BGEAC is planning for another Celebration of Hope in Atlantic Canada in 2017, although a location hasn't been finalized yet. For more information about Celebrations, including how you can prayerfully and financially support this vital BGEAC ministry, please visit CelebrationOfHope.ca or call 1-800-293-3717. ©2016 BGEA
Give To Where Most Needed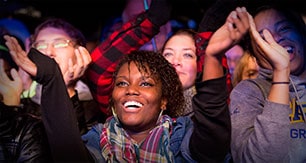 Help us fulfill our mission of proclaiming the Gospel of the Lord Jesus Christ to all we can by every effective means available to us and by equipping others to do the same.